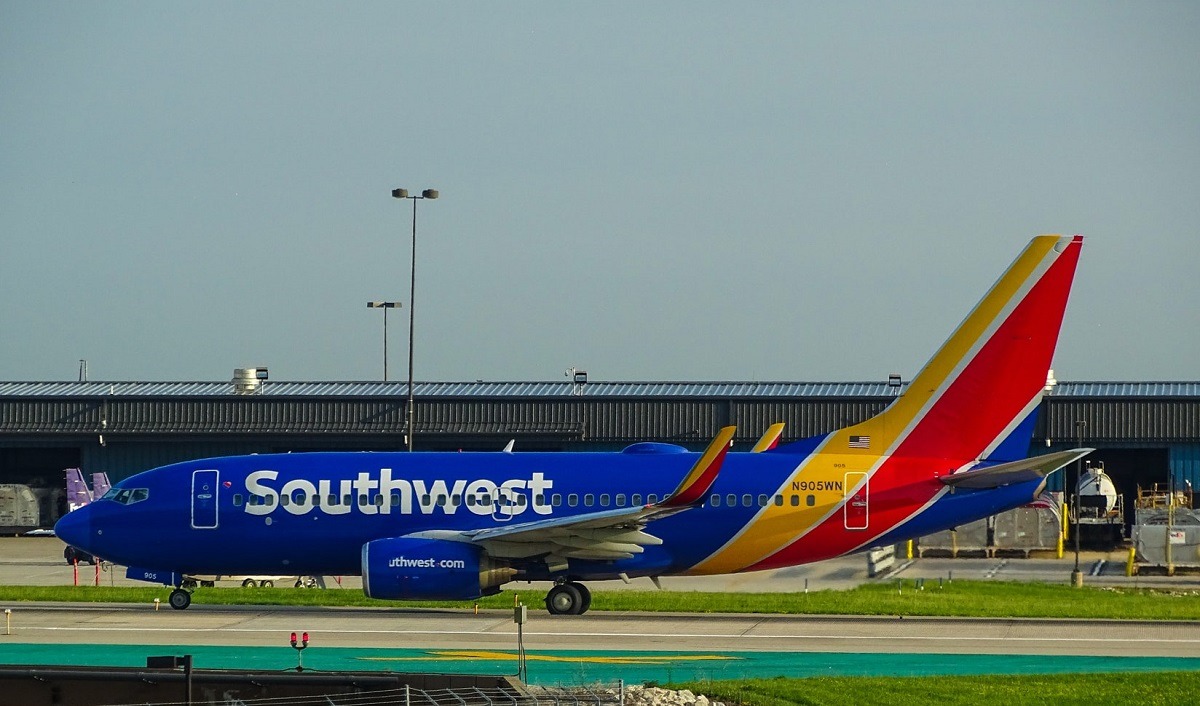 Southwest Airlines is in the midst of major controversy after many people complained about their flights being randomly cancelled. It has started situation now going viral dubbed the "Southwest Airlines Vaccine Gate".
Are Southwest Airlines Pilots on Strike?
The gist of the situation is that people are claiming Southwest Airlines pilots are on strike due to their COVID Vaccine Mandate, and the company is trying to cover it up in an attempt to hide the damage within the company. At the moment over 800 Southwest Airlines flights have been cancelled, and they were allegedly caught lying about the reasons why.
Twitter Uses Exposes Southwest Airlines lying About Why Their Flight was Cancelled
Twitter user Nitul Purohit aka @Nitboi7 exposed Southwest Airlines trying to tell him weather was the reason his flight was cancelled, when the weather in the entire North East was allegedly clear. He claims they told him "inclement weather" was causing his flight cancellation, but it was sunny throughout the North East. His testimony led to many more people revealing their claims that Southwest Airlines was lying or not giving them a reason for their flights being cancelled as well.
Take a look at some of the tweets from the Southwest Airlines vaccine gate with over 800 flights cancelled.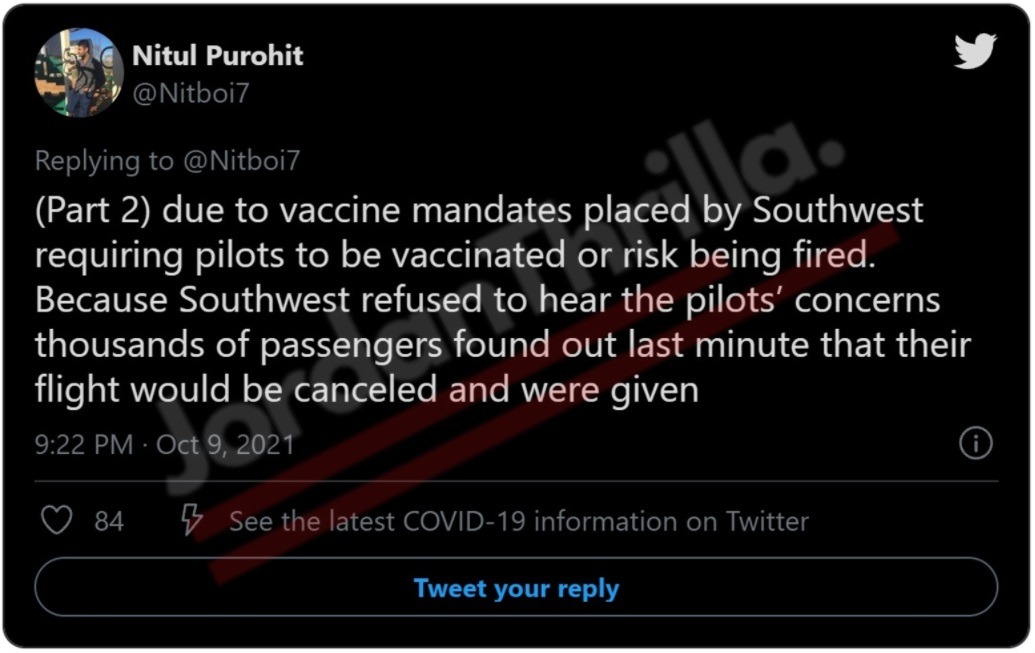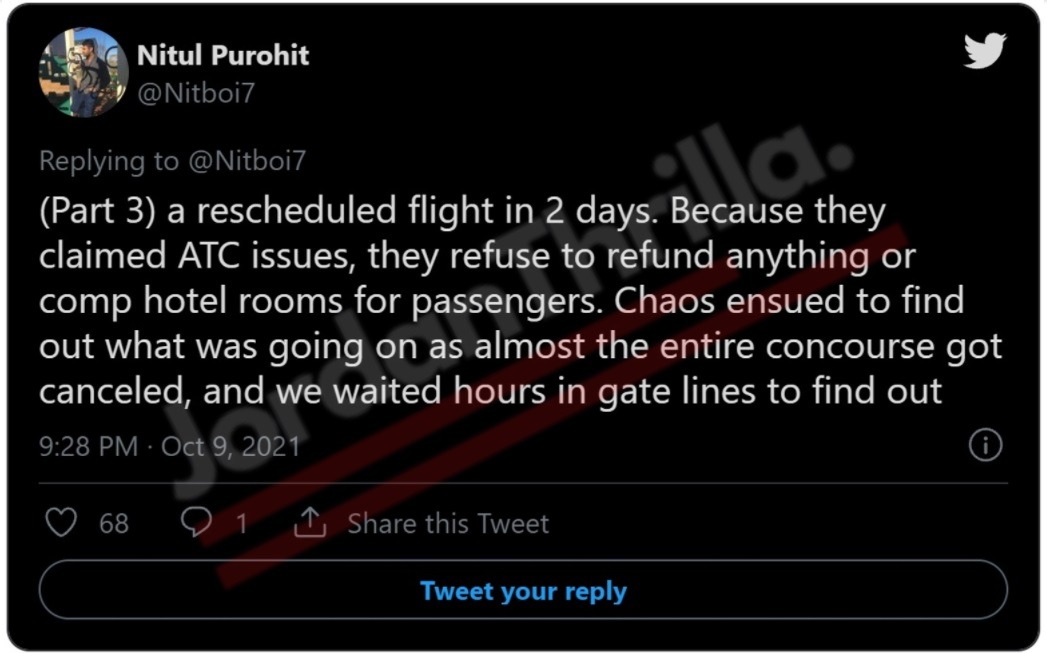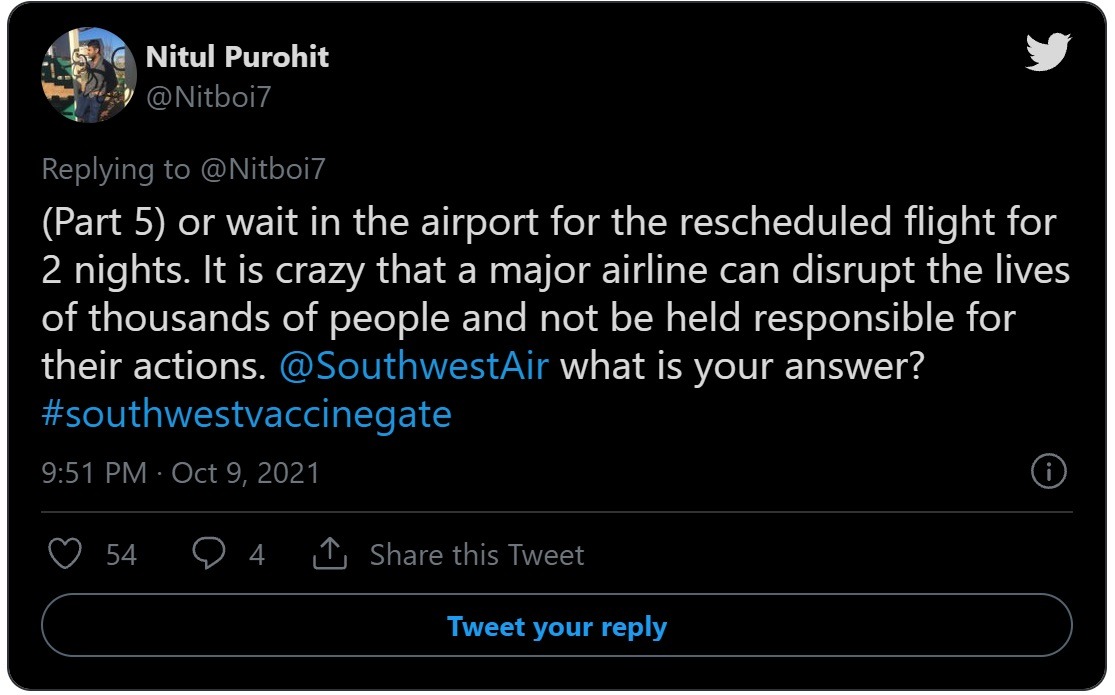 These were some complaints from other Southwest Airlines customers who were also allegedly left in the dark about why their flight was abruptly cancelled.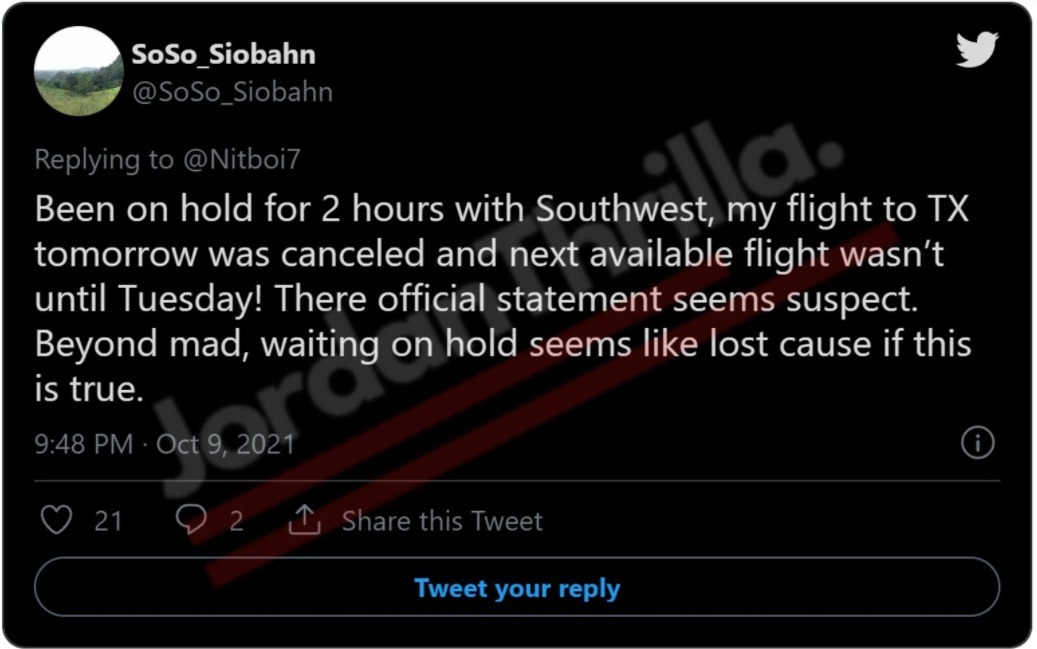 The screenshot below from FlightAware shows there are currently 806 Southwest Airline Flights cancelled at the same time. FlightAware is the largest flight tracking platform on Earth, and provides real-time data on flight information.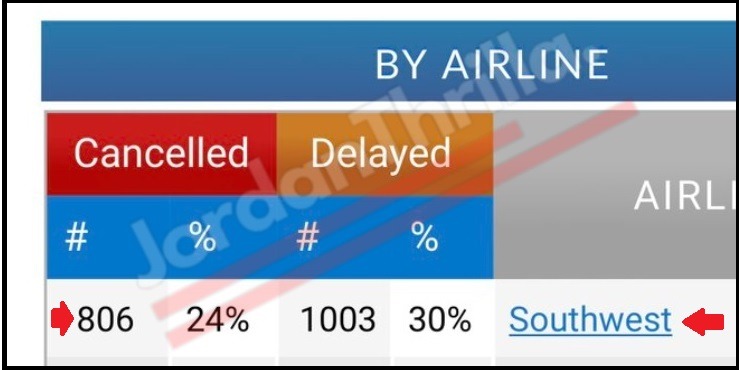 Southwest Airlines COVID-19 vaccine mandate states that all their employees must be vaccinated by December 8, 2021. The move was met with much protest, which led to Southwest Airlines pilots filing a lawsuit on grounds that it unlawfully imposes new conditions of employment. It wouldn't be surprising if the Southwest Airlines pilots are on strike, and they are experiencing mass flight cancellations as result.
A pilot is not an easily replaceable job position, while being one of the major lifelines of any commercial flight airline company. As result customers could be feeling the immediate effect of only a small percentage of the Southwest Airline Pilots on strike, which makes you wonder what would happen if that percentage increased?
In this situation you have over 800 Southwest Airlines flights cancelled, customers venting on social media, Southwest Airlines pilots possibly on strike, and pilots filing a lawsuit. The vaccine mandate chronicles continue…
Author: JordanThrilla Staff