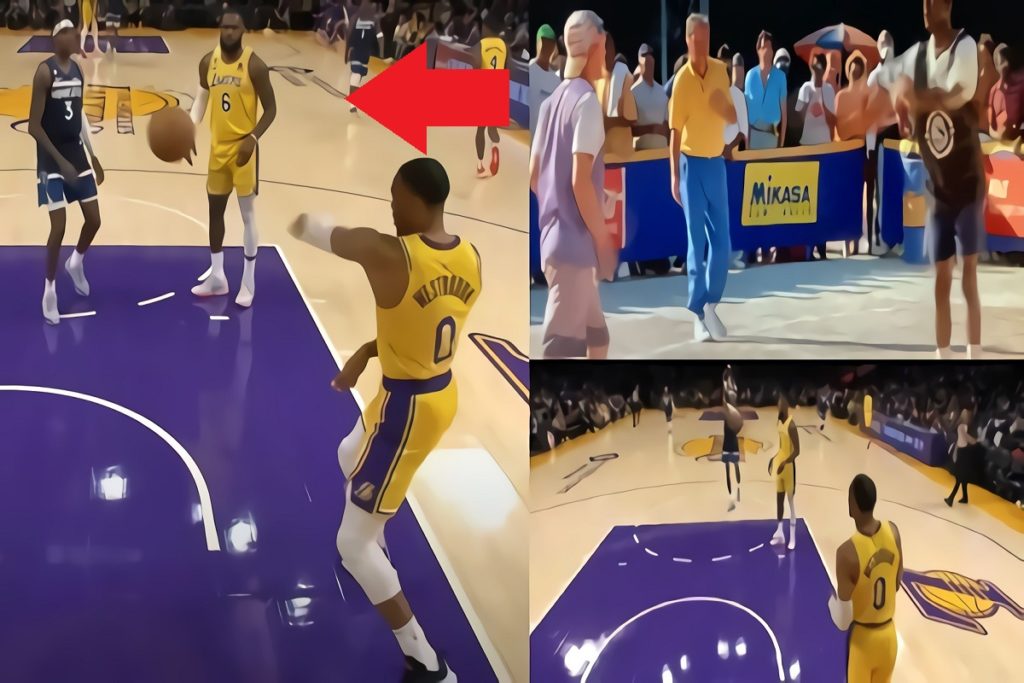 The regular season hasn't began for the Lakers, but Russell Westbrook is already making headlines for all the wrong reasons. In a game where Westbrook scored 5 points on 1-3 shooting in 25 minutes, he still managed to be the main talking point of sports media for his in game meltdowns literally becoming a movie scene reenactment unintentionally.
Russell Westbrook and Jaden McDaniels Unintentionally Recreating 'White Men Can't Jump' Scene By Throwing Ball at Each Other During Lakers vs Timberwolves Goes Viral
Early on in the game there was a moment where Westbrook and Jaden McDaniels were wrestling for position under the basket. This was right after Westbrook to a swinging club like foul that wasn't called. At one point Russell Westbrook pushed Jaden McDaniels, which led to a full fledged 'anything you can throw, I can throw better' type of situation. For a good few seconds they threw the ball back and forth at each other basically playing an angry game of catch. The end result was a Russell Westbrook Jaden McDaniels 'White Men Can't Jump' movie scene as you'll see below.
The viral footage below compares the 'White Men Can't Jump' movie scene side by side with Russell Westbrook and Jaden McDaniels' throwing the ball at each other. Perhaps the funniest part about it was Lebron just watching the ball go back and forth right by his head, and not even flinching.
During this same game it appeared Westbrook had some issues with Pat Bev as well. It was definitely a drama filled night for the Lakers in terms of preseason.