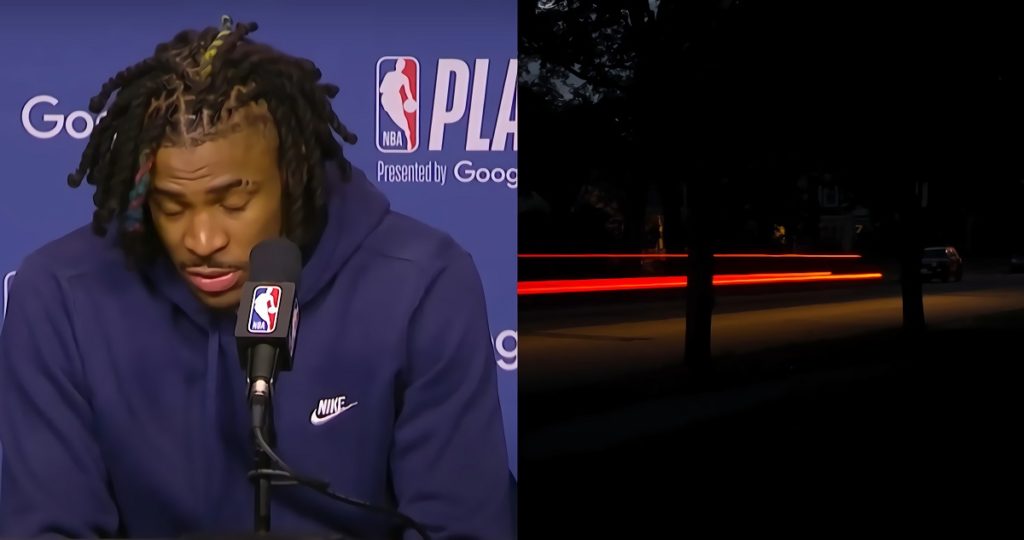 Ja Morant is in the midst of a major controversy surrounding an incident that allegedly happened between his entourage and Pacers staff back on January 29th. The allegations being made have tarnished his image, and Ja Morant believes that was exactly the purpose of The Athletic publishing a story he claims is based on false allegations. In this article we'll talk about the accusations being made, what Ja Morant said in response, and how social media is reacting.
Is Racism at the Core of the Red Laser Pointing Stories About Ja Morant's Entourage Still Being Published?
According to the allegations after the game on January 29th, Ja Morant aggressively approached Pacers Staff as they were about to enter the team bus near the loading bay of FedEx Forum arena. They claim a few moments later someone in Ja Morant's SUV pointed a red laser beam in their direction, which they supposedly thought might have been from a gun. Pacers staff allegedly claimed they felt their lives were in danger. Ja Morant's brother has been banned from future home games for 1 year as a result, but that might be due to him running on the court during the in game altercation.
In response to The Athletic's story which tarnishes his image, Ja Morant claimed they purposely published the story despite knowing the investigation allegedly confirmed the Pacers were lying about the red laser beam being pointed at them. In his tweet he wrote, "Did an investigation seen they were cappin. Still let a article come out to paint this negative image on me and my family, and banned my brother from home games for a year. Unbelievable". Some people feel Ja Morant is insinuating that racism is involved in this situation, and some people on social media feel the same way.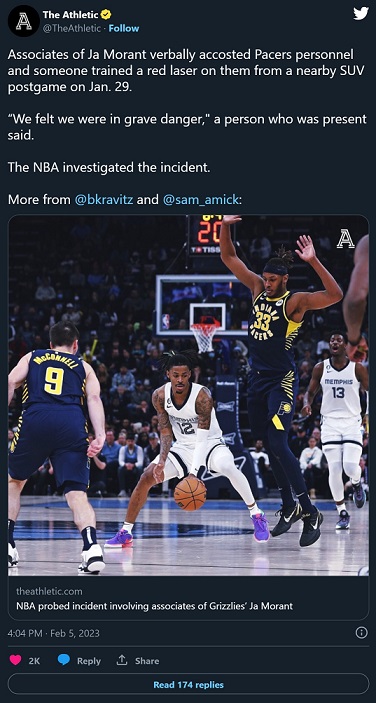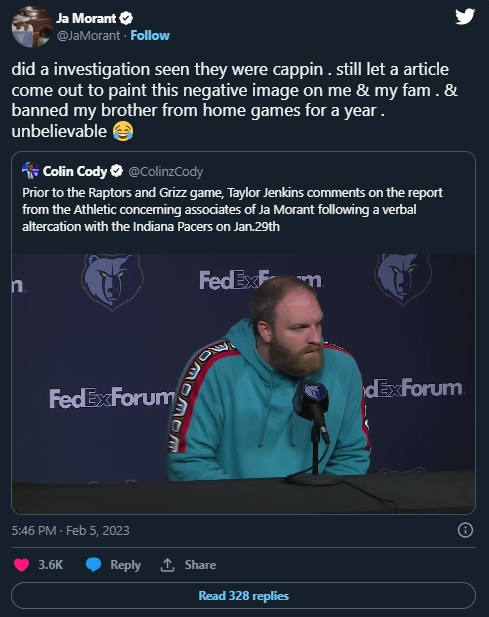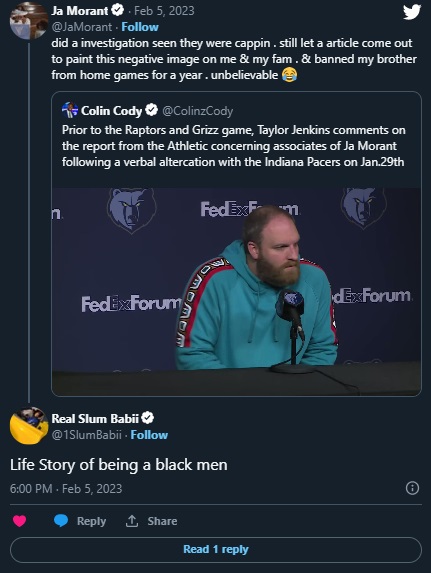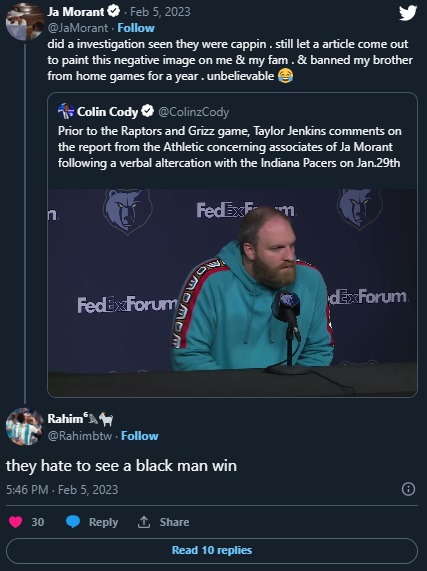 For references this is how the situation all began during the Pacers vs Grizzlies game. Morant's brother got into it with James Johnson.
Ja Morant definitely made a strong point with his post. If the NBA did an investigation, which uncovered that Pacers were lying about the red laser allegations, then why was the story still published by The Athletic like it actually happened?
Is Ja Morant insinuating that racism is involved like social media believes? It will be interesting to see how this situation develops.