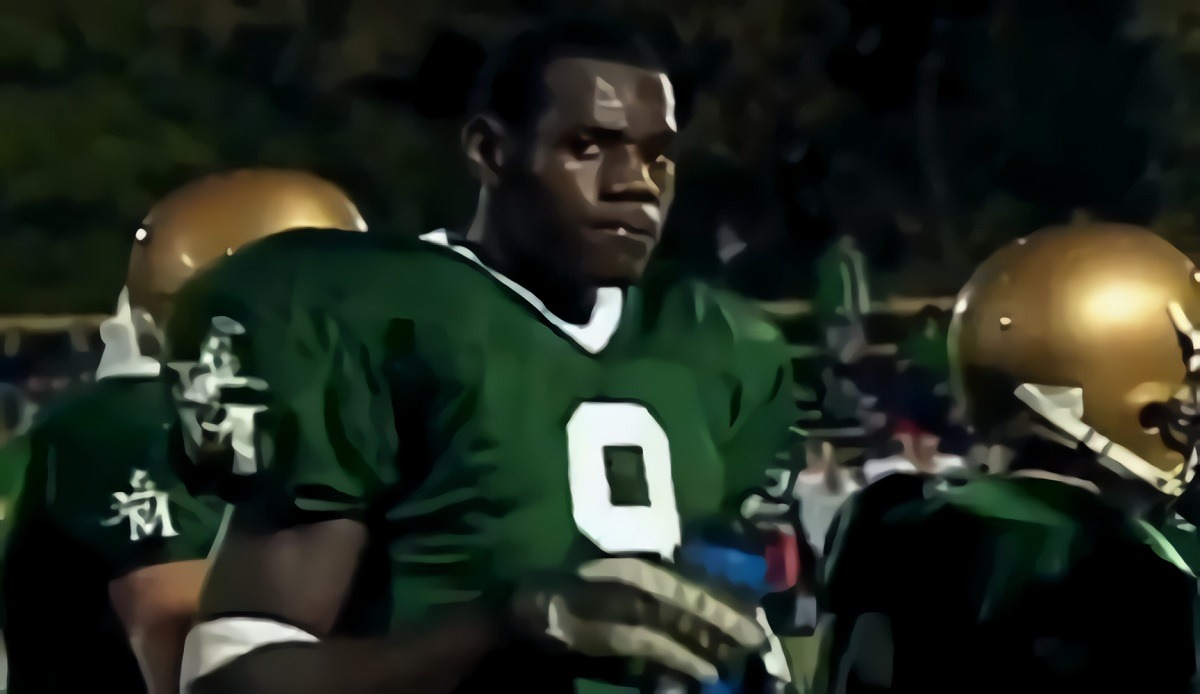 It's no secret that in high school Lebron James' first sport was actually football. He played tight end, and with his massive size and strength was a major problem on the field. However, in the end he decided to be a basketball player, which ended up being the right decision. You'd be surprised to know what led to that decision.
Lebron James Clowns His Highschool Quarterback
During Monday Night Football Lebron James revealed what led him to the basketball court, at the expense of one his former teammates. While on the Manning-Cast during MNF, Lebron James dissed his high school quarterback saying,
"If I would've had a better quarterback in high school, I might've continued to play football. I took way too many hits."
While Lebron James was calling out his high school quarterback a clip was playing showing at least 4 players trying to tackle him during one of St. Vincent-St. Mary's games. Can imagine what Lebron's high school quarterback is thinking sitting at home watching Monday Night Football?
This was one of the most viral reactions to Lebron James dissing his high school quarterback on National TV.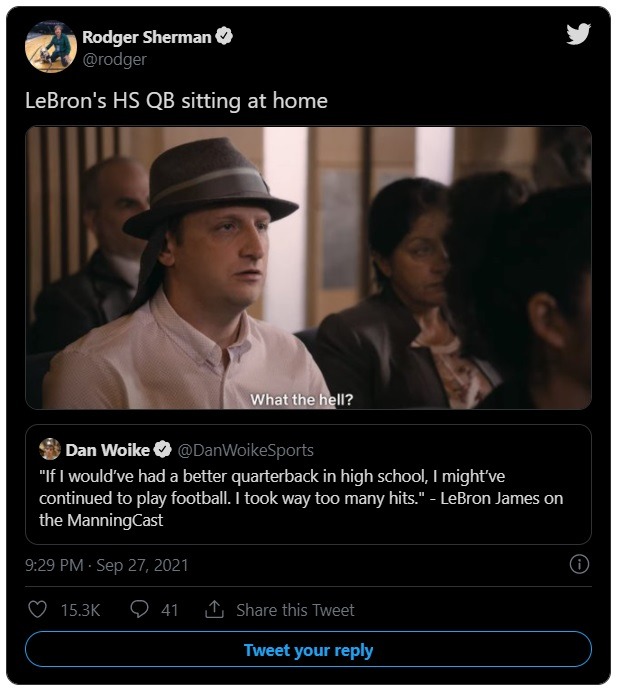 LeBron James high school football highlights 🔥

(Via @MoveTheSticks)

pic.twitter.com/8UOlmMiwSJ

— Timeless Sports (@timelesssports_) September 28, 2021
Who Was Lebron James High School Quarterback?
At St. Vincent-St. Mary, a student named Chris Wooley was Lebron James' High School quarterback. What's crazy about Lebron James dissing Chris Wooley, is the fact that he was a part of the reason Lebron James got put into a Varsity football game as a freshman.
During that game his now business partner Maverick Carter who was the star receiver on the team was suffering from an illness. Chris Wooley was allegedly one of the main voices that convinced their coach to put the freshman Lebron James in the game.
Chris Wooley might be heartbroken after hearing what Lebron James said.
Author: JordanThrilla Staff