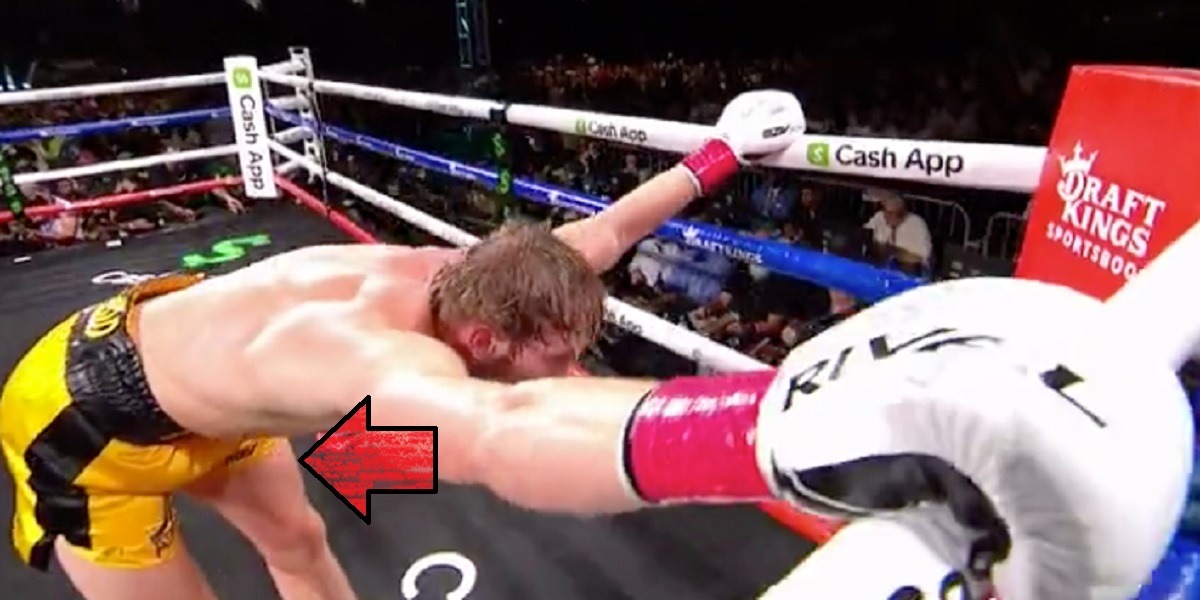 There were many strange moments during the Logan Paul vs Floyd Mayweather fight, but the strangest might possibly be a natural accident. During the 6th round one of the commentators said Logan Paul peed himself. On closer look there appeared to be a wet spot on his yellow trunks, but was it from sweat or urine?
In round 5 Floyd Mayweather hit him with vicious body shot that in theory may have made Logan Paul pee himself. When he was in the corner between rounds the way he was slumped over was almost like he was trying to get comfortable with his trunks being soaked with urine.
Take a listen to the commentators saying Floyd Mayweather made Logan Paul piss himself.
Here were some reactions on social media.




Although many people are saying this fight was a waste of money, we feel it was one of the most hilarious and exciting boxing matches in quite sometime. Much more exciting than Canelo's boring fights.
Between Floyd Mayweather accidentally knocking him out then holding him up, the Adrien Broner disrespect, and the possibility of Logan Paul peeing himself during the match this was definitely worth the Pay-per view money. Hopefully a rematch goes down.
Author: JordanThrilla Staff