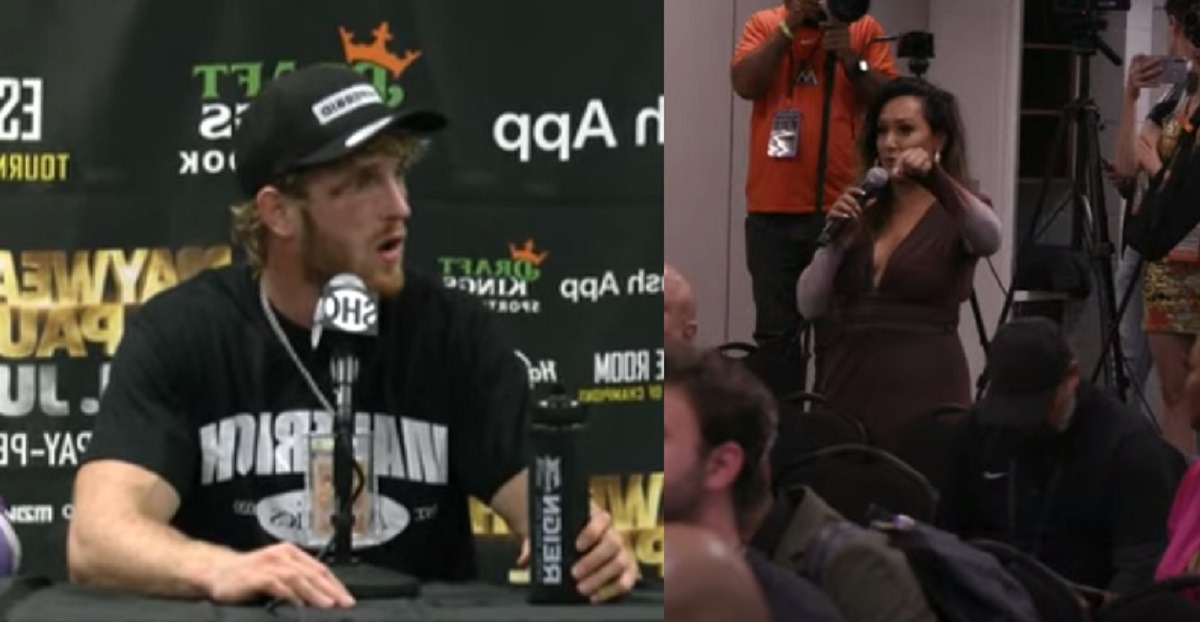 Logan Paul's reaction to a reporter suggesting Adrien Broner should be his next opponent was hilarious and unintentionally disrespectful all at the same time. You see it appears Logan Paul doesn't know who Adrien Broner is.
After the reporter said, "I just spoke with Adrien Broner, and he says he knocks you and Jake Paul out". Logan Paul said, "Is that a fighter. No what!? I don't know who you're talking about".
It's going to be a major hit to Adrien Broner's ego when sees what went down.
Skip to the 49 minute mark.
The sad part about Logan Paul not knowing who Adrien Broner is can be found in some past IG posts about the struggles he is going through. Only a few weeks ago he was begging Al Haymon for a fight in some emotional messages to the world. A lot of people thought he would the perfect type of opponent for Jake Paul at least.
However, it now looks like a lucrative opportunity against the Paul brothers is one that will probably never happen. Unless this incident was the start of the hype job for the fight.
Author: JordanThrilla Staff