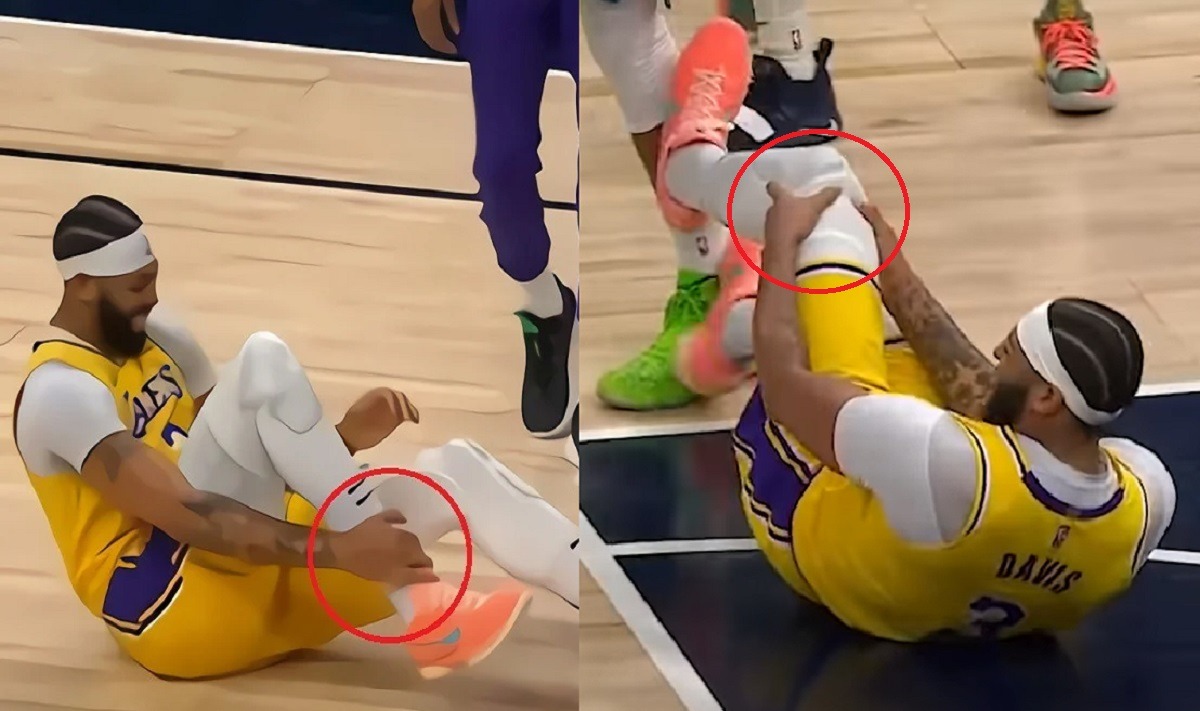 Anthony Davis had a very rough night during Lakers vs Timberwolves, where it seemed like the injury monster was trying its best to haunt him again. The man known for averaging 1 injury per game doubled his average, and both times it almost looked season ending. With the circumstances at hand an old nickname from the past started trending again on social media.
'Street Clothes' and 'Trade AD' Trends After Anthony Davis Injures Ankle and Knee in Same Game and Leaves Game Twice
The scary night started with about 1 minute to go in the first quarter. After making an aggressive drive at the basket, Anthony Davis twisted his ankle while tripping over Naz Reid. As Lakers went down court to play defense Anthony Davis stayed on the ground writhing in pain. The game was later stopped with a timeout.
He eventually returned to the game, but then a player fell into his knee in the 3rd quarter. He would leave the game a second time, and did not return. Anthony Davis was diagnosed with a 'left knee contusion'.
Not too long ago Charles Barkley called Anthony Davis 'Street Clothes' on Inside the NBA, taking a dig at how injury prone he is. After seeing him leave the game twice, social media clowned Anthony Davis with the 'Street Clothes' nickname once again. People also made the phrase 'Trade AD' go viral as well. It seemed some Lakers fans were fed up with emotional pain of AD's injury scares.
The good news about this situation is that a left knee contusion generally isn't a serious injury. If the contusion is minor it can heal in a few days. However, if it caused a bone bruise it can take weeks or months to heal. Ironically, Kendrick Nunn is dealing with a bone bruise.
Considering how things developed it seems Anthony Davis will likely be in 'street clothes' next game, so Charles Barkley's nickname fits at the moment. Saying 'Trade AD' might be going a bit far though.
Authors: JordanThrilla Staff