In the NBA there's some players you shouldn't give extra motivation. Now although Golden State has been lackluster for the past few years, Stephen Curry is still one of those bears you shouldn't poke. Paul George learned this the hard, and cost Clippers a win.
Paul George 'I'm from the Logo With It' Exchange with Stephen Curry Goes Viral After Curry Makes Him Pay for His Transgressions During Warriors vs Clippers
After Paul George hit a clutch three from near the logo Clippers had a 2 point lead with about 1:56 seconds left to go in the game. During a brief pause in the action Paul George taunted Stephen Curry saying,
"Make it interesting, I'm from the logo with it".
Paul George must have forgot that Stephen Curry made logo shots famous. He also must forget the bad luck he has had throughout his career in close games. On the next play Stephen Curry gave Paul George what he asked for when he made a logo shot to give Warriors the lead. The game was made interesting, and Clippers would lose.
How it started.
How it ended.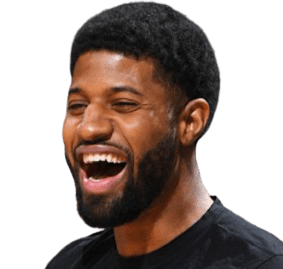 Paul George finished the game with 29 points, while Stephen Curry finished game with 45 points. Almost half of Curry's points came in the first quarter where he scored 25 points.
The Warriors are now 2-0 on the season, and both wins have been come from behind victories against two LA teams. The scary part is Klay Thompson still hasn't even suited up yet.
Could Warriors be a legit threat this season, or is still too early to tell? It's a long season so let's be patient before jumping the gun. They could easily go on a losing streak over the next few games.
Author: JordanThrilla Staff