NFL Football season is back in the swing of things, which means slugfests are underway. We all saw the fight between Cowboys and Rams players a few days ago, and now Bucs and Titans have entered the chat. This time Antonio Brown was fighting Chris Jackson during a joint practice between the two teams.
Viral photos show Antonio Brown punching Chris Jackson after ripping off his helmet. Judging from the photos it looks like Antonio Brown almost knocked out Chris Jackson considering how cleanly the punch landed on his jaw. His face looked like an opponent getting hit by Deontay Wilder.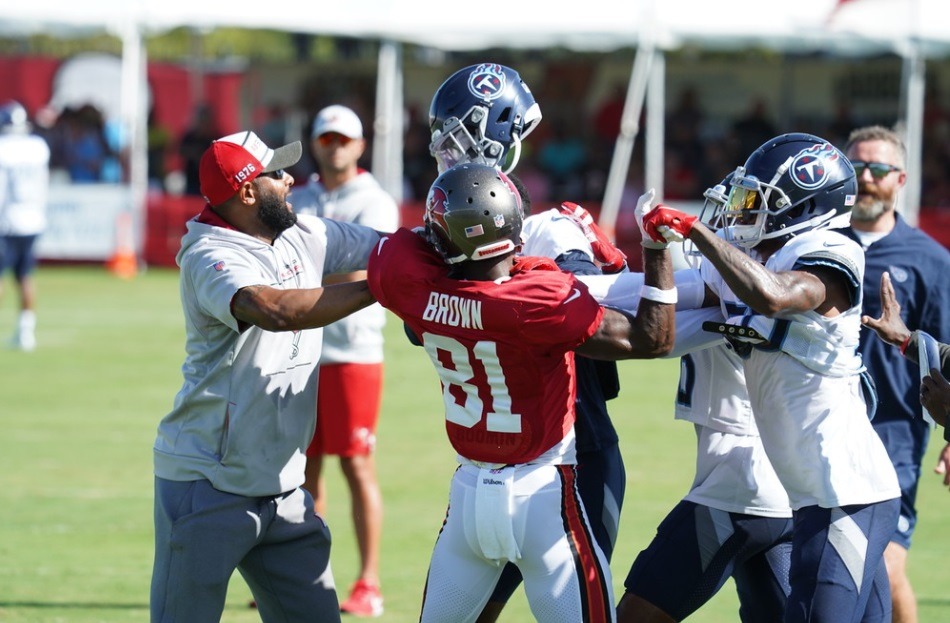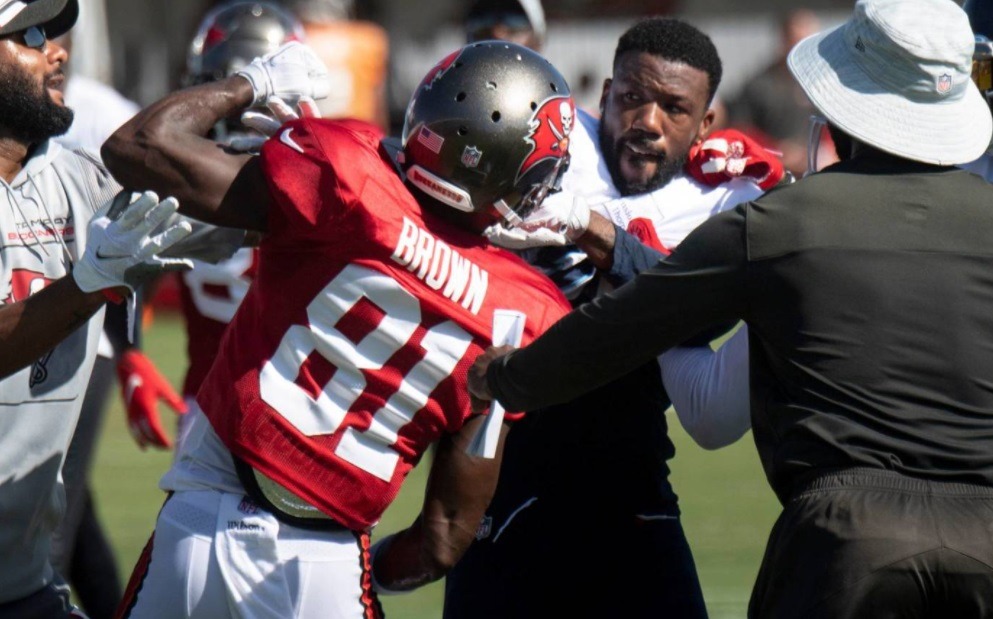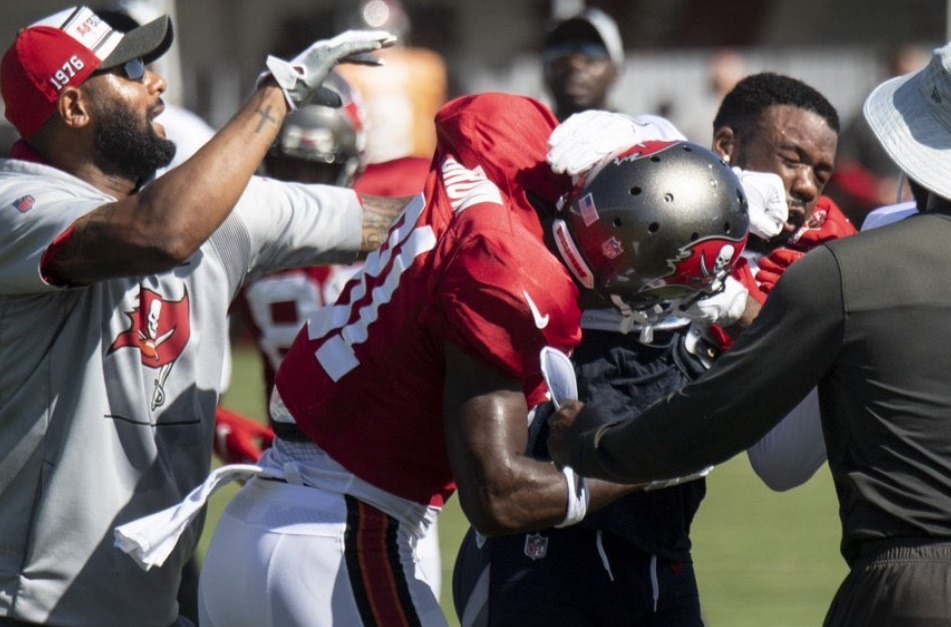 Although Antonio Brown got the best of Chris Jackson, but it's never respectable when a football player rips off an opponent's helmet to hit them, while their own helmet is still own protecting their face. That's fighting dirty.
Antonio Brown was kicked out the joint practice for the incident, but Buccaneers coach Bruce Arians defended his player, which will only build up their team chemistry even more.
Author: JordanThrilla Staff