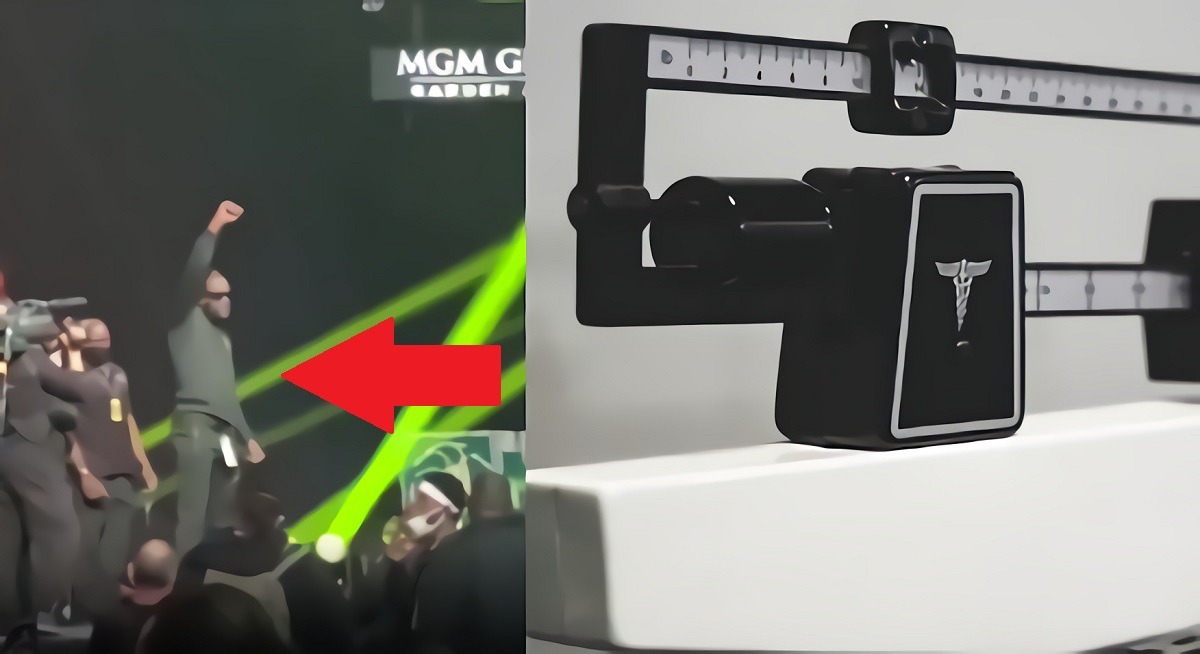 One of the disadvantages many people say Deontay Wilder has against Tyson Fury is their weight difference. Last time they matched up there was an over 50 pound weight disparity between them on fight night, which Tyson Fury used to his advantage by leaning on Wilder throughout the fight to tire him out. It appears Deontay Wilder is attempting to reduce that advantage by gaining a massive amount of weight.
Details on Fat Deontay Wilder's Weight Gain Ahead of Fury vs Wilder 3
During their final weigh in it became apparent there was new fat Deontay Wilder on the rise. A shirtless photo shows that the fat Deontay Wilder appears to be almost 40% bigger than he used to be. Most people were wondering how much weight did Deontay Wilder gain?
At the final weigh in for their Fury vs Wilder 3 match tomorrow, Deontay Wilder's official weight is 238 pounds, which is already 7 pounds heavier than he was in their second fight, and 26 pounds heavier than their first fight. He has allegedly stated that on fight night he wants to be around 20 pounds heavier than he was in their last fight.
Take a look at the new fat Deontay Wilder after the weight gain.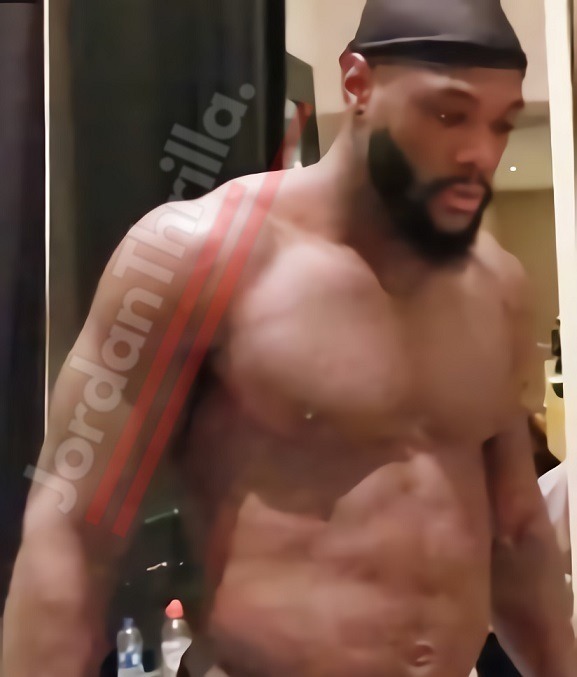 This comparison graphic we created puts in perspective Deontay Wilder's weight gain for Fury vs Wilder 3. He was built like a more muscular Kevin Durant, and is now looking like an offseason Lebron James.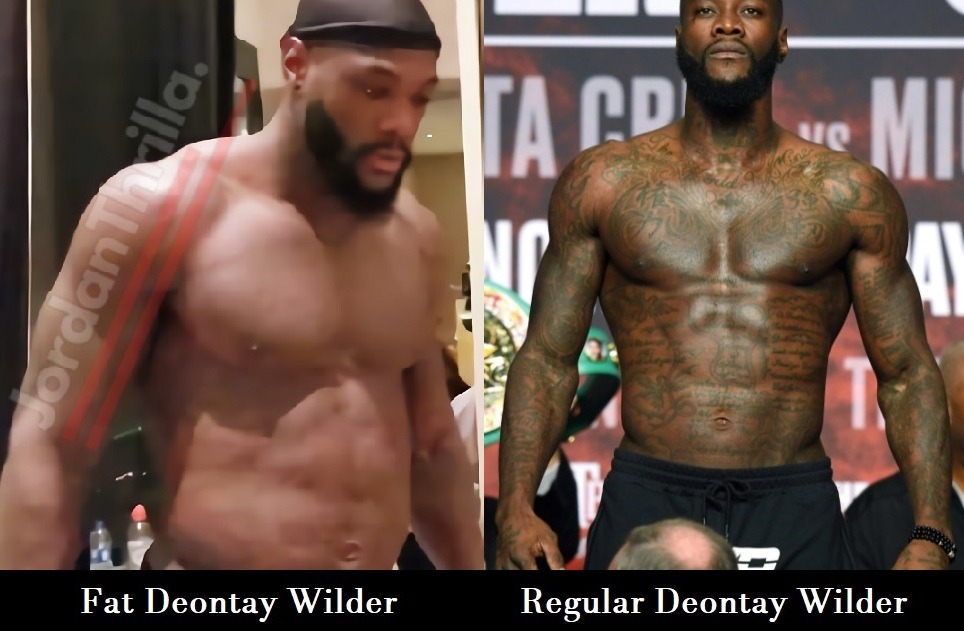 Tyson Fury cursed out Deontay Wilder at their final weigh in, but the Bronze bomber remained calm, cool, and collected. That extra weight probably has him feeling even more confident about how the match is going to go.
Tyson Fury's official weight is 277 pounds for Fury Wilder 3, which is 4 pounds heavier than he was in their second fight, and 21 pounds heavier than their first fight. It seems like Tyson Fury might not be in as good shape as he was in the previous fights, which could come back to haunt him. At the same time Fat Deontay Wilder's speed could be severely affected by all the extra weight that isn't natural to him.
The match is even more interesting now. You have two guys coming in at career high weights. It seems like it will either be a KO victory for Deontay Wilder, or a decision victory for Tyson Fury.
Author: JordanThrilla Staff