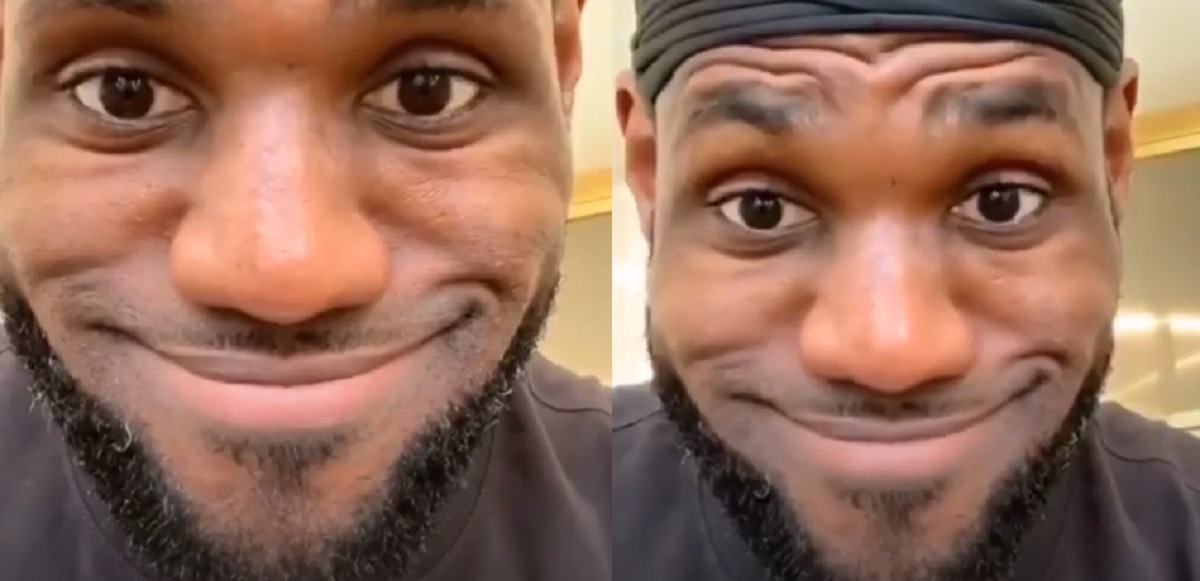 Lebron James had the time today to address all the noise about the Lakers new roster being old and washed up. The lineup that includes a 37 year old Lebron James, 37 year old Carmelo Anthony, 36 year old Trevor Ariza, 36 year old Marc Gasol, 35 year old Dwight Howard, 33 year old Russell Westbrook (turns 33 in November), and 33 year old Wayne Ellington is likely the oldest team in the league. On social media there has been many "retirement home Lakers jokes". Ironically Lakers looked very old against the Suns last season in the playoffs.
LeBron James responded to haters doubting the Lakers with a bold messaging saying, "Keep talking about my squad, our personnel ages, he stays injured, we're past our time in the league, etc. etc.". He then asked people to do him one favor, which is to keep that same energy when they see how dominate the Lakers are.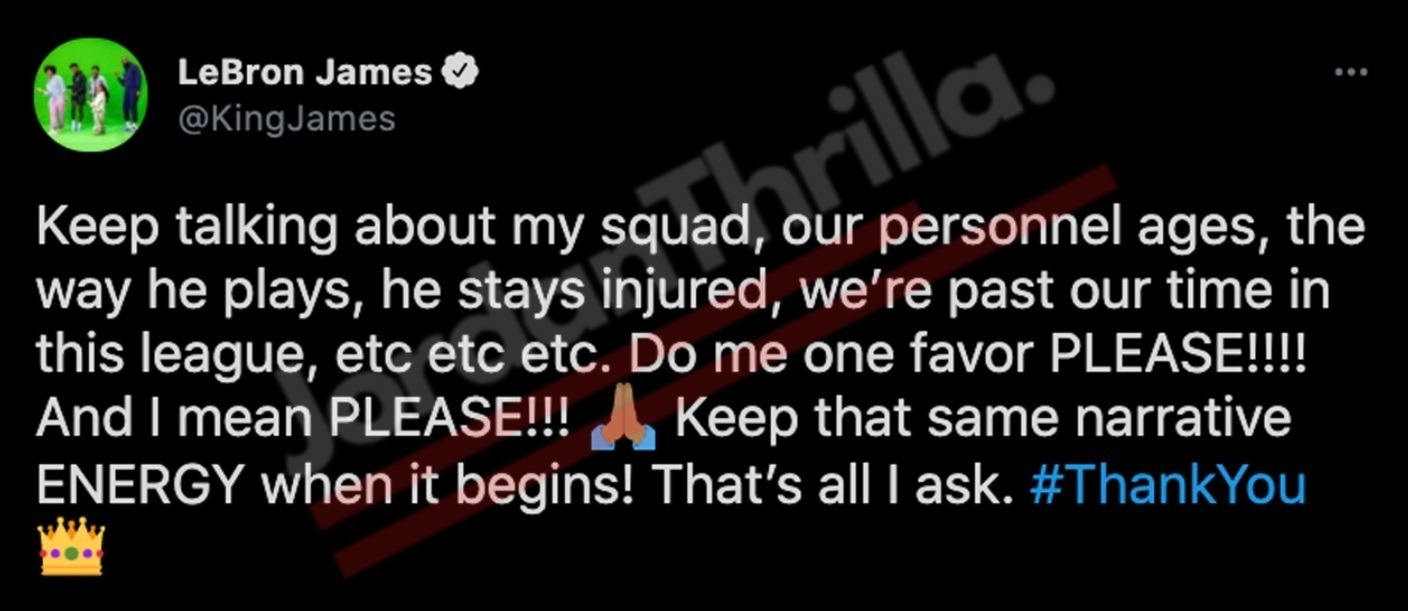 Lebron James touched on every negative narrative you hear talked about on social media about the new look Lakers. Anthony "Street Clothes" Davis being injury prone, Russell Westbrook not being a good fit, and Lakers being too old to hang with younger teams.
The last time Lebron felt people were doubting him was when the Lakers won the championship at the Orlando Bubble. It's clear the hate motivates him, so hopefully the haters keep on hating. The world would love to see a Lakers vs Heat finals rematch. It would be like the new age version Showtime Lakers vs Bad Boy Pistons.
Author: JordanThrilla Staff