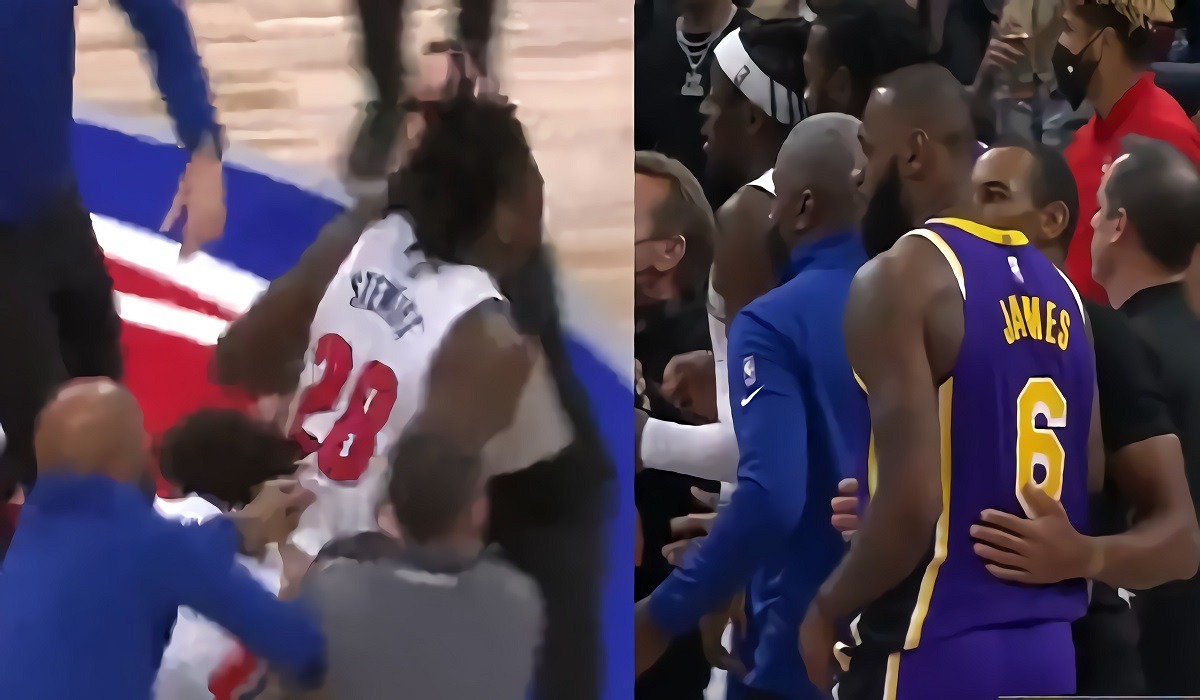 Lakers woes continued going into a Pistons game where they desperately needed to get back in the win column. It was clear it would be another strange game when Dwight Howard hit two threes in the first half. Things would get even crazier as the game went on.
Did Lebron James Dirty Elbow Isaiah Stewart Leaving Him Bleeding?
From the opening buzzer Lebron James seemed lethargic in terms of the energy he was bringing to the game. It showed most on defense was Lebron James had cement feet, barely moving around in defensive sets. Lakers frustration really started to set in when Jeremy Grant hit 4 straight threes just before the halftime mark.
Going into the third quarter it was easy to see Lebron was frustrated. Not surprisingly a moment came where Lebron James elbowed Isaiah Stewart right in the face. At first it seemed like things were peaceful as Lebron James checked on him. All hell broke loose when Isaiah Stewart tried to fight Lebron James, and had to be held back by just about every staff member in the arena.
You could see Lebron James elbow had Isaiah Stewart bleeding. Lebron was ejected from the game with a Flagrant 2 foul. Take a look.
Isaiah Stewart was fighting through everybody to get to Lebron James, while leaking vital red fluid profusely.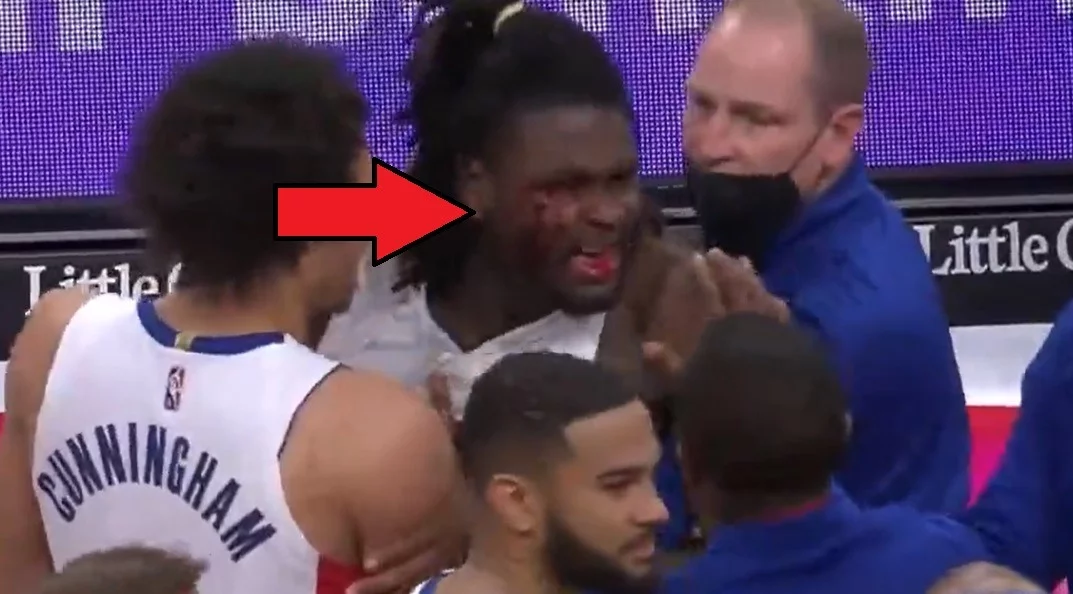 Lebron was a step behind all night before the ejection. This play sums up his defensive effort.
It legit looked like Isaiah Stewart would murder Lebron James if there wasn't enough people to hold him back. It's like he saw his own blood then went crazy, kind of like a power up in a fighting game.
Was Lebron James elbowing Isaiah Stewart bloody a dirty play born from frustration, or truly an accident? Whatever the case may be it's safe to say Lebron James should take the night off the next time Lakers plays Pistons, if Isaiah Stewart is in the arena.
Author: JordanThrilla Staff