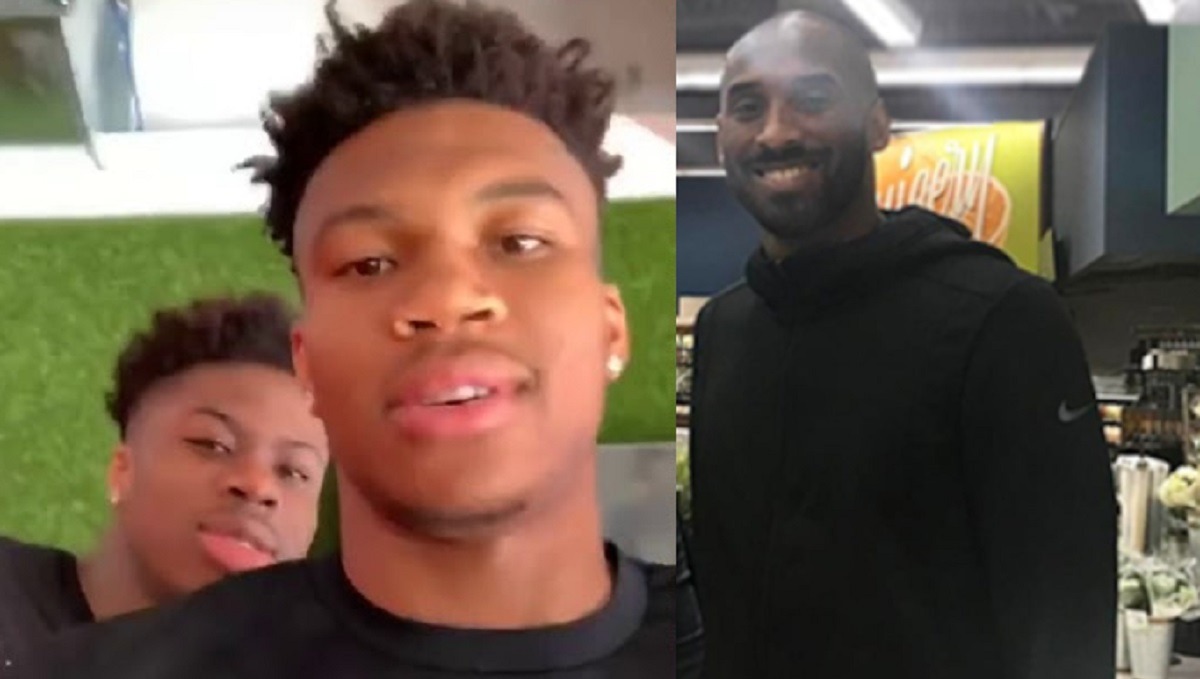 On June 25th, 2019 Kobe Bryant issued a challenge to Giannis Antetokounmpo. At the time Giannis was in the midst of winning his MVP award, but Kobe saw the bigger the picture for him already. Now Giannis is one game away from fulfilling Kobe's challenge to him.
What Was Kobe Bryant's Last Challenge for Giannis Antetokounmpo?
On that fateful day a tweet from Kobe Bryant told Giannis "My man. M.V.P. Greatness. Next up: Championship". The great basketball mind of the Black Mamba could already see Giannis was destined for highest success in the NBA. When the tragic accident happened this tweet became a legendary piece of sports history. Kobe Bryant's last wish for Giannis of winning an NBA championship.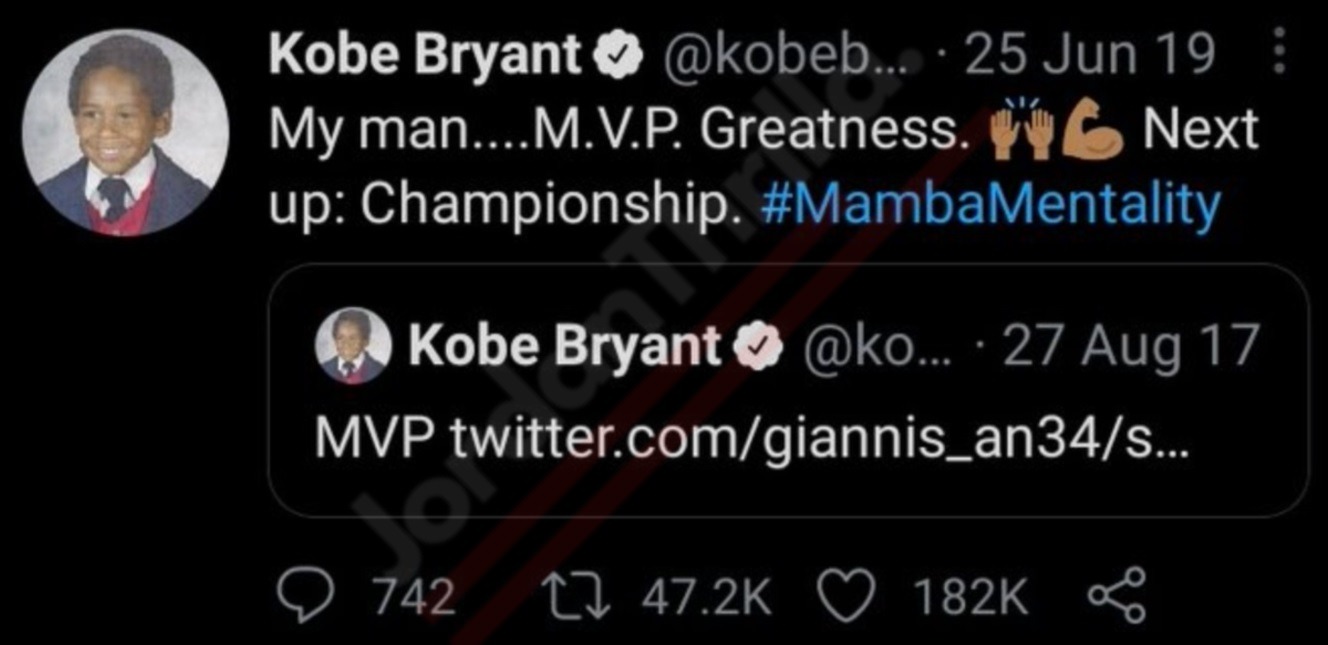 You can really imagine the excitement Kobe felt when he was looking down from the heavens watching Giannis catch that alley-oop pass from Jrue Holiday.
He was probably saying that's the mamba mentality when Giannis stared down the camera with maximum level intensity.
What's crazy about this situation is that both young superstars on the opposing NBA Finals teams have a deep connection with Kobe Bryant. Devin Booker has "be great" tattooed on himself, because that was the last message Kobe told him. Plus Chris Paul was one of his closest friends, and he's trying to win his first championship. Kobe Bryant probably is making some tough decisions in the after life trying to figure out who to root for throughout the series.
Giannis Antetokounmpo fulfilling Kobe Bryant's championship challenge definitely makes the best storyline for a historical sports moment.
Author: JordanThrilla Staff