Many people have Kobe jerseys these days, but there is only person alive that has one made out of wood. An Italian designer carved the first Lakers Wooden Kobe Bryant Jersey ever made.
The highly detailed masterpiece dons Kobe's number 8, and has all the details that make it look like a cloth jersey. The talented Italian designer even carved ruffles into the wood Jersey that make it appear as if it isn't solid.
Take a look the incredible wooden Kobe Bryant jersey in all its glory.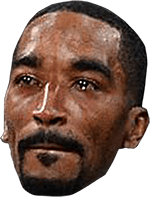 Kobe was an intellectual who appreciate many things including art. He also grew up in Italy, and could speak Italian so this would have meant a lot to him. There is no doubt he would have been impressed to see someone create a wood Kobe jersey so perfectly.
Cloth jerseys might not last forever, but this wooden jersey will if it is well taken care of. It should really be put in a museum somewhere or sent to Vanessa Bryant. Perhaps it could be put on display at Staples Center.
Author: JordanThrilla