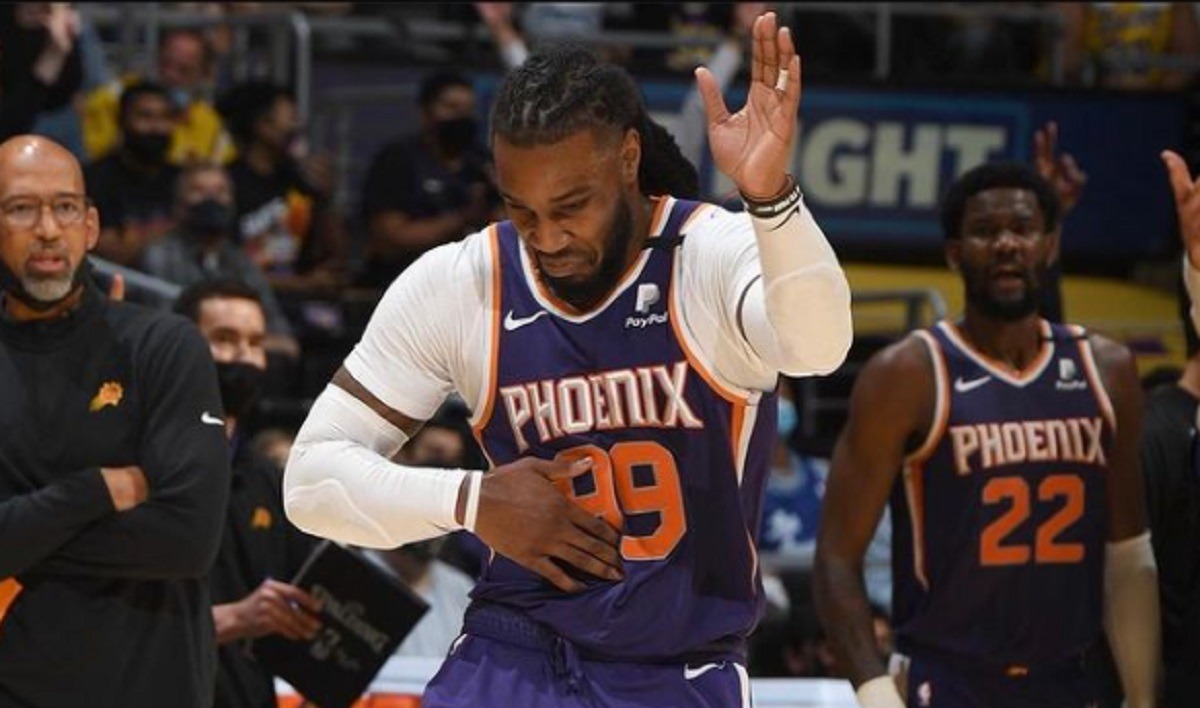 The beef between Jae Crowder and Lebron James that dates back to their short time together in Cleveland remerged again when the two met in the first round on the playoffs. It was the moment Jae Crowder was waiting for, because he allegedly said he was suffering from nightmares about Finals last season. At first it looked like he would be on the losing end again, but then Anthony Davis got hurt and things finally tipped in his favor. After being a major part of Lebron getting eliminated in the first round for the first time, he used the opportunity to throw salt on his wounds. In an act of poetic justice Jae Crowder flipped Lebron James' "rabbit got the gun" comment to diss him with pure ether on Instagram.
Jae Crowder posted a picture of Lebron James, and captioned it "Ain't no fun when the rabbit got the gun. 12 more to go. Big 99". It was his way of clowning a tweet Lebron posted back on May 7 that said, "It's all fun and games until the rabbit got the gun".
The timeline below shows how things built up to that moment.
At first Crowder was getting cooked so bad that Lebron was laughing at him while scoring on him.
However, once Anthony Davis got hurt Jae Crowder starting hitting threes like Klay Thompson, and Lebron James lost his mojo and started getting embarrassed at the rim when he tried to bully the Suns. Lakers got destroyed in every game after AD injured his groin.
When it was all said and done and Suns won 4-2, Jae Crowder dissed Lebron James with his own "rabbit got the gun line" as you will see in the two pictures below.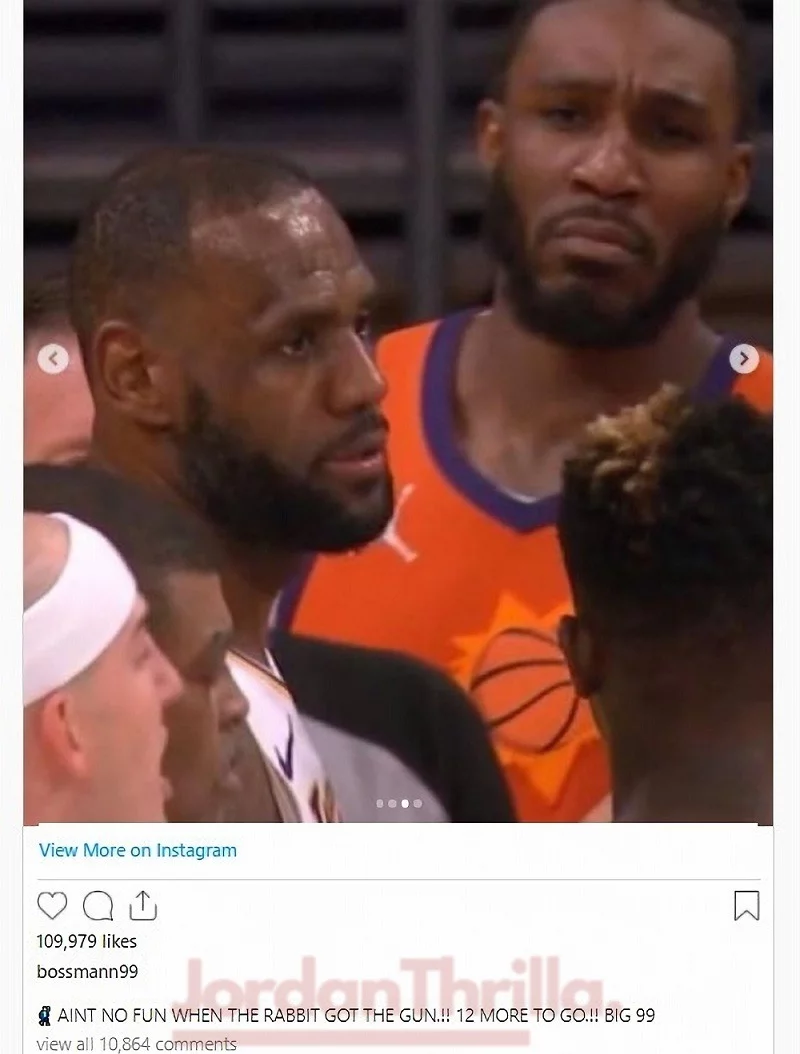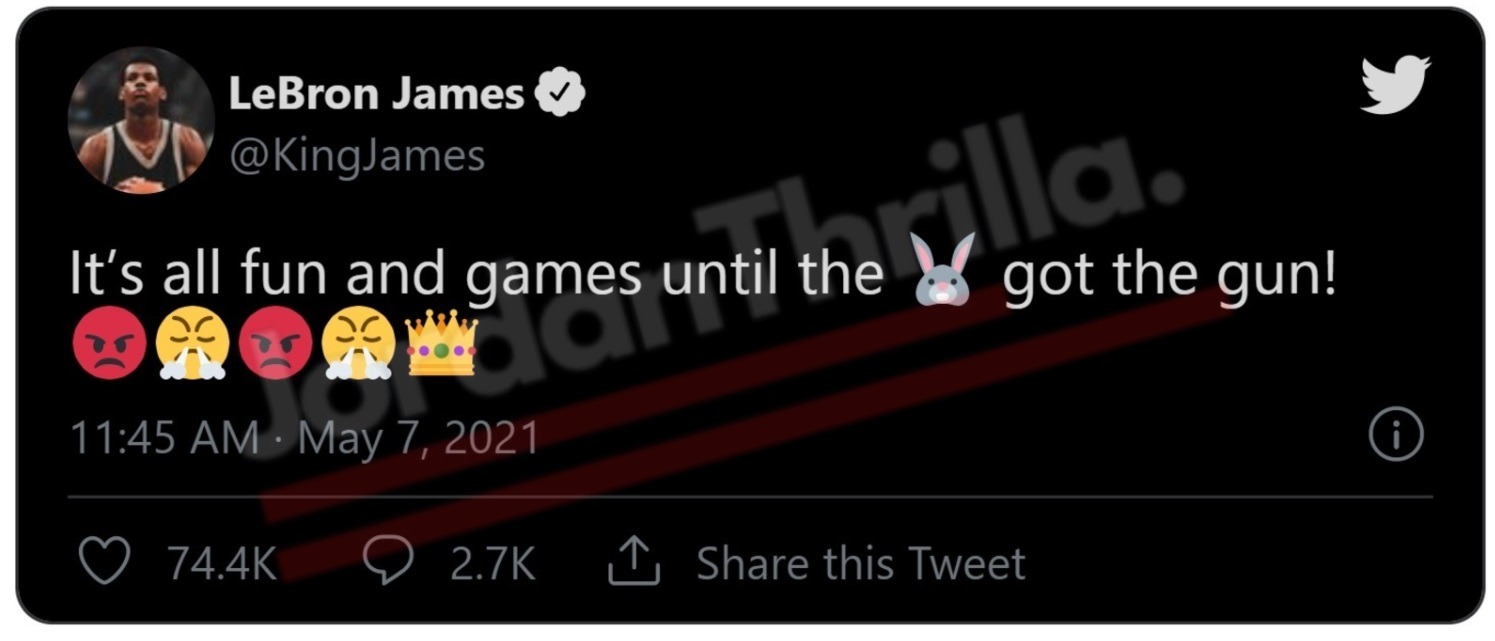 Even if Jae Crowder doesn't reach the finals this season he will probably still be at peace mentally knowing that he finally got his revenge on Lebron James. Some people would say that shows Lebron is living rent free in his mind, but that's just healthy competition. If only we could have seen how things would play out if Anthony Davis never gets injured.
The bright side of this is Lakers should have new found motivation going into next season. Now that they have tasted defeat in the playoffs, it's going to make them go harder for the winning feel again.
Author: JordanThrilla Staff