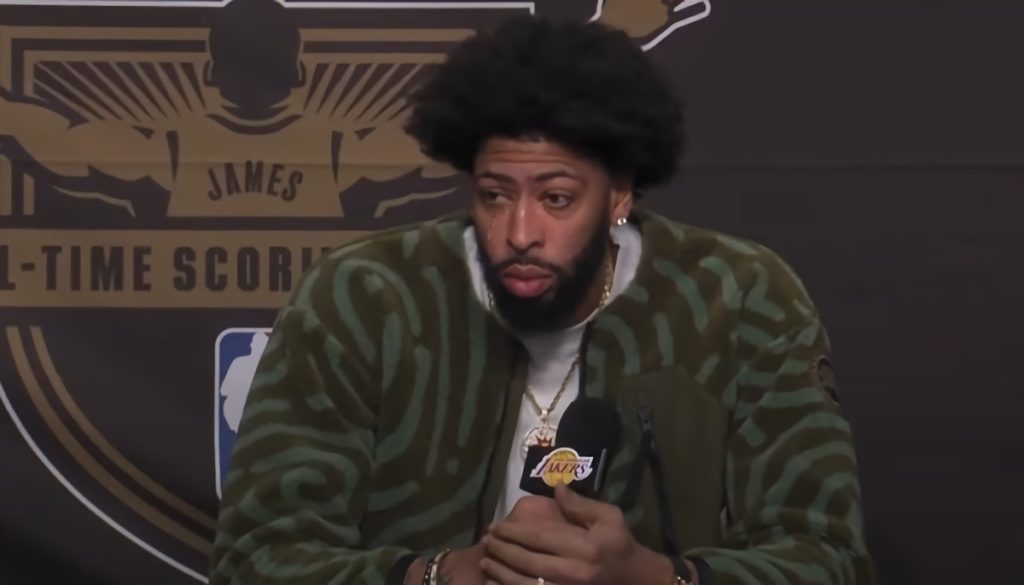 The recent video of Anthony Davis sitting on the Lakers bench while everyone else was celebrating Lebron James breaking Kareem Abdul-Jabbar's scoring record has sparked a lot of discussion. Many believe that the video shows that Anthony Davis is jealous of Lebron James and the attention he gets.
The video has been interpreted in a number of ways. Some believe that Anthony Davis was mad because the game was interrupted to honor James, which they believe could have distracted the Lakers and caused them to lose. Others believe that the image of Davis sitting alone on the bench while the rest of the team was celebrating shows that he was jealous of the attention that James was getting.
Regardless of the reason behind the action, the video has caused a lot of controversy amongst Lakers fans. Some are concerned that Anthony Davis' attitude could be detrimental to the team's success. As a result, many are now calling for the Lakers to trade Davis before the February 9th trade deadline.
It remains to be seen what the future holds for Anthony Davis and the Lakers. Many are hoping that the team can settle any issues that may be causing a rift in the locker room. If they can resolve the situation, the Lakers will be in a much better position to make a championship run in the near future.
During the 4th quarter Lebron James was seen consoling Anthony Davis by telling him "I just want to let you know I love you bro". However, it seems AD was not being the reciprocal to his kind words. Trouble brewing?
All in all, the video of Anthony Davis sitting on the bench during Lebron's record breaking moment has caused a lot of debate amongst Lakers fans. Despite the various interpretations, the video could definitely show that something is not quite right in the Lakers locker room.
With the trade deadline quickly approaching, it will be interesting to see if the Lakers can find a way to reconcile the situation or if they decide to part ways with Anthony Davis. AD for KD?