When Antonio Brown is trending he either did something crazy, or picture of him in bed with an attractive woman has surfaced. That trend continued when he went viral recently after a photo surfaced of him cozied up in bed with a blonde haired woman. Although the identity of the woman hasn't been confirmed, social media was convinced they know who it is, and now the accused woman is speaking out.
Did Antonio Brown Smash TikToker Overtimemegan? Megan Eugenio Responds to Antonio Brown Woman in Bed Picture
Megan Eugenio aka Overtimemegan became famous on TikTok due to her viral lip syncing, montages, and dubs. She has also been seen hosting sports shows, and has a YouTube channel. People are convinced that Antonio Brown smashed Megan Eugenio, because she seems to look exactly like the woman seen in bed with him in the recent photo. However, that photo doesn't show the woman's entire face, so people were judging off her brow line and hair style.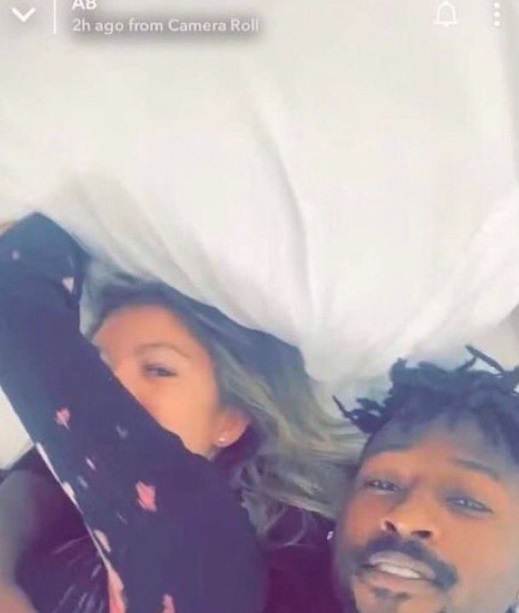 The plot thickened when Overtimemegan denied hooking up with Antonio Brown in an IG post saying, "I can't believe I have to say this, but that is not me".
Do you believe Megan Eugenio was in Antonio Brown's bed, or is she telling the truth?
Some people think if it wasn't her then it might be Tom Brady's ex-wife Gisele Bundchen.