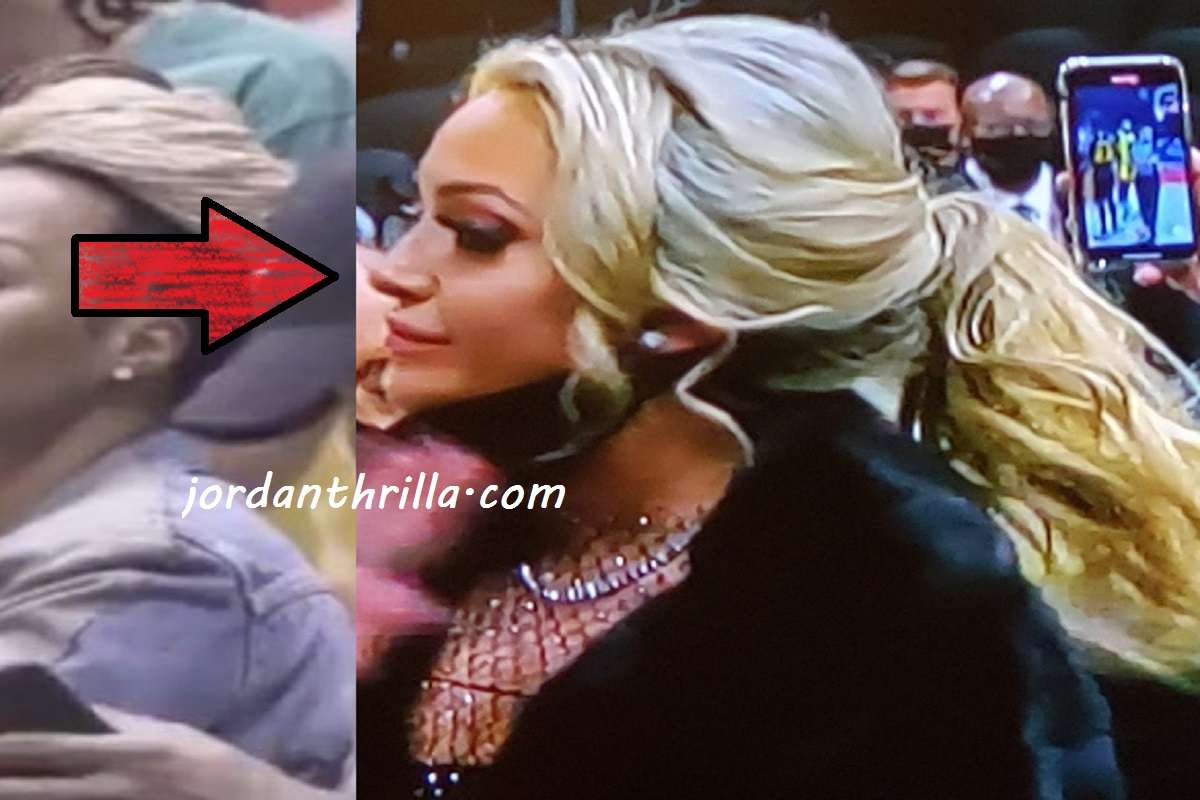 People have started a Change.org petition to ban Juliana Carlos from all NBA games. Dubbed the "courtside Atlanta Karen" Juliana Carlos heckled and cursed out Lebron James leading to her being kicked out the Lakers vs Hawks game.
Later that day she released a video explaining her side of what happened, then she had a change of tune and issued a lengthy apology admitting she went overboard during the verbal altercation with Lebron.
However, that wasn't enough because there is now a Change.org Juliana Carlos petition for her to banned from all NBA games. The reason behind it might be a bit surprising, because it goes beyond the heckling. Take a look.

The change.org petition to ban Juliana Carlos currently has 48 signatures, and needs 100 in total. As aforementioned the reason behind the petition is much deeper than her heckling Lebron.
In the description the petition points out that Juliana Carlos took off her face mask when she started yelling at him. Due to COVID-19 spreading faster indoors, the people behind this Change.org petition feel Juliana Carlos created a health risk putting the NBA players and officials at risk of getting seriously sick.
Will she be banned from all NBA games? That's remains to be seen, but this petition has created a compelling argument indeed. Technically she did violate some NBA health protocols.
Author: JordanThrilla