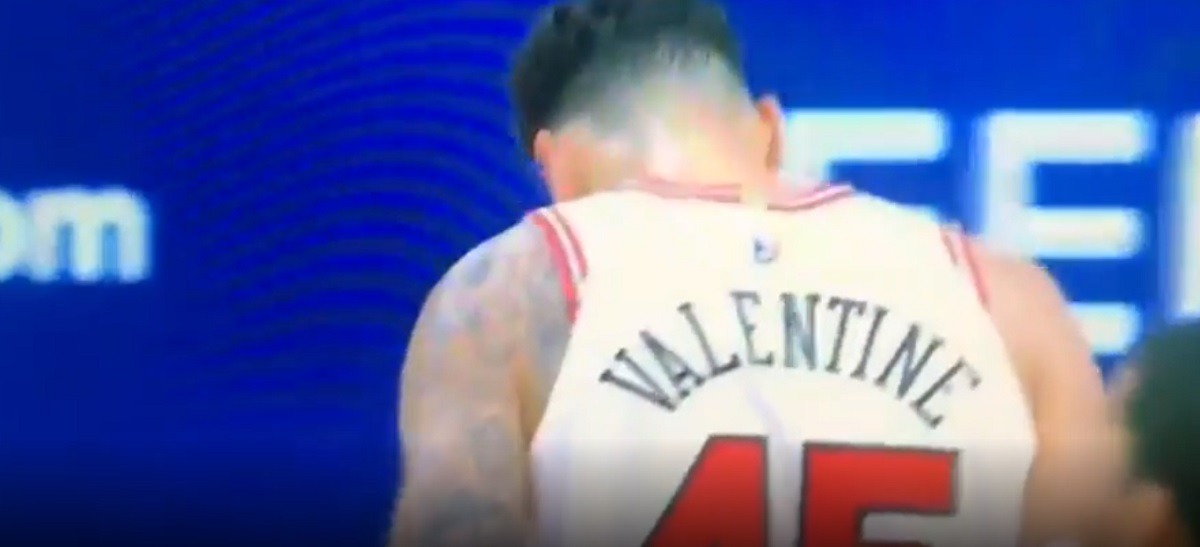 Denzel Valentine tried to pull a Stephen Curry, but he failed miserably. Bulls commentators reactions to Denzel Valentine's air ball in the clutch against Miami made the moment that much more embarrassing.
After Denzel Valentine missed the shot with 50 seconds to go in the game Bull commentators said "Oh my goodness Valentine woah no no no". They were shocked he had to confidence to take such a bad shot. Bulls were down by 5 in a two possession game, and had much more time to get a better shot up. Instead Denzel Valentine tried to play super hero, but ended up being a villain.
Most people know Denzel Valentine as the only NBA player to ever get ran out the gym at Drew League.

One can only imagine the things that were said to Denzel Valentine in the locker room after the debacle at the end of the game.
The hilariously bad legacy of Denzel Valentine in the basketball world continues to grow.
Author: JordanThrilla Staff