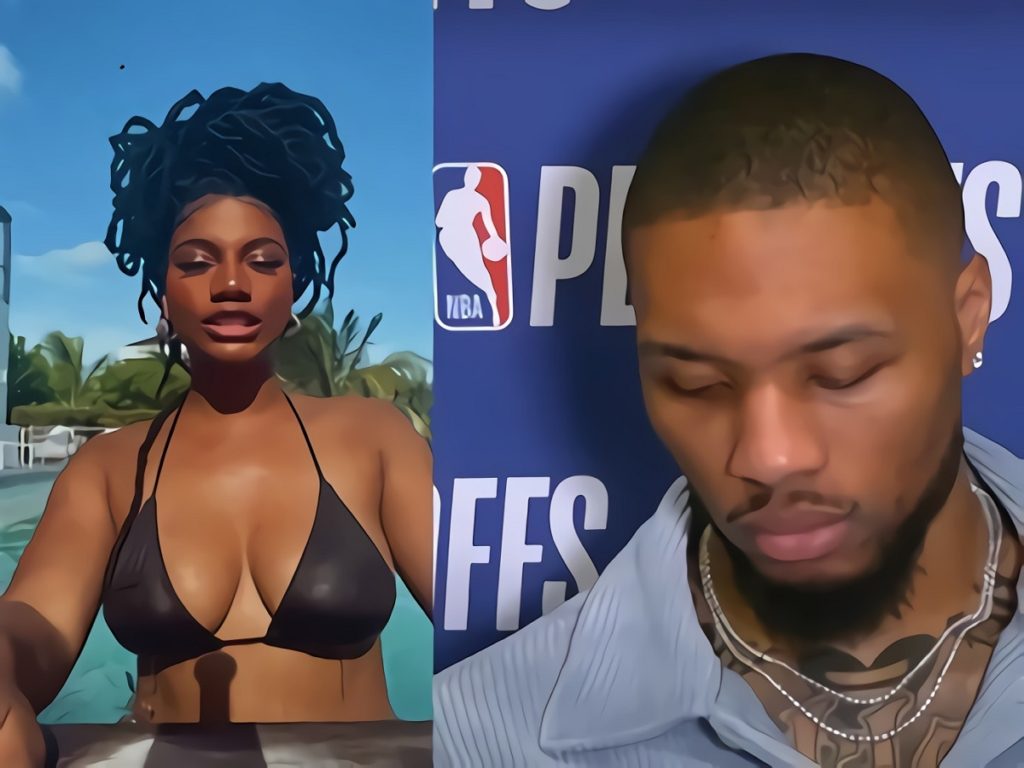 Where would Kyrie Irving be right now in his career without Lebron James? That question is very important to ponder on when comparing Kyrie Irving's legacy to other star players who haven't accomplished much in terms of winning championships. Is Kyrie Irving more of a superstar than a guy like Damian Lillard? This question was discussed during a viral discussion involving Jayson Tatum and Taylor Rooks.
Are Damian Lillard and Kyrie Irving Superstars? Taylor Rooks Says Damian Lillard Is Not a Superstar For Strange Reason
Damian Lillard has the accolades, image, tattoos, and insane contract, but he has never led his team further than the Western Conference Finals. The low point of his career was probably when the New Orleans Pelicans shut him down for an entire series, or when he got swept by the Warriors after Kevin Durant got injured, and he lost double digits leads in almost every game. Sadly the biggest accomplishment of his playoffs career is probably that game winner that ended Paul George's OKC career. Still yet he doesn't have a championship, and probably never will considering he insists on staying in Portland for those massive checks.
According to Taylor Rooks Damian Lillard isn't a superstar, because he doesn't have a championship ring. To her that's what makes Kyrie Irving a superstar, despite the fact they are very similar players with a lot of the same flaws. That's an interesting take, because if you look closely at Kyrie Irving's career without Lebron James he is much worse player than Damian Lillard in terms of leadership. For example in Boston he got injured, and they almost made the finals without him taking Lebron to 7 games. He comes back next season, and he destroyed that same Boston team, and turned them into a second round exit with one of the worst Game 5 performances in NBA history for a star player. He goes to the Nets, and they experience nothing but failure as well.
Essentially what separates Kyrie Irving from Damian Lillard is his historic Finals performance that was made possible by Lebron James. Is that really enough for Taylor Rooks to say Damian Lillard isn't a superstar, but Kyrie Irving is? Take a listen to her explanation.
Kyrie Irving without Lebron is legitimately a Stage 4 team cancer with no cure.
The fact of the matter here is that a Damian Lillard led team is never winning a championship, but in the same breath a Kyrie Irving led team is not winning a ring either. Both their careers are define by circumstances of who their teammates were, which actually can be said about most NBA superstars. If Damian Lillard got the chance to play with Lebron in his prime then he would probably have a championship right now just like Kyrie. Essentially championships can't be a criteria for being a superstar.
With that said Kyrie Irving is definitely a much more popular and polarizing NBA player, so in that regard he is more of a superstar than Damian Lillard. Most NBA fans would rather pay money to see Kyrie play over Damian Lillard.