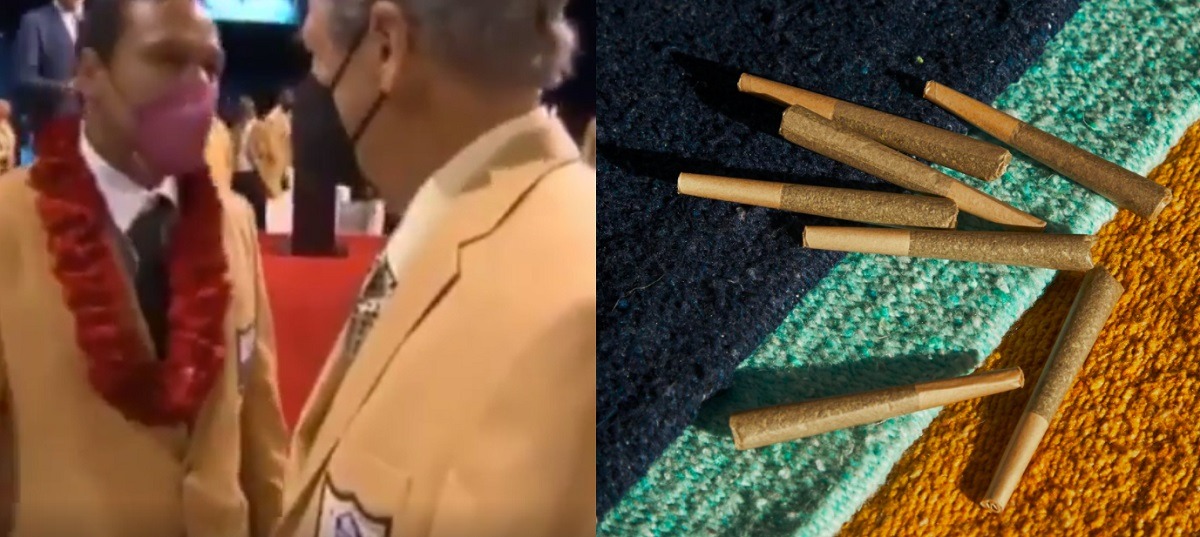 Another Hot Mic situation is going viral, and this incident might be the funniest case yet. Someone was caught trying to smoke weed in parking lot during the 2021 NFL Hall of Fame ceremony.
During the first half of the event that took place on Saturday where 12 members of 2020 Hall of Fame class were inducted, a hot mic caught someone saying, "Let's go smoke some joints in the parking lot". The voice sounded like it was coming from someone very old.
What makes this situation a bit controversial is the fact that the NFL Hall of Fame ceremony took place in Canton, Ohio. In that state medical marijuana is legal, but recreational marijuana use is still very illegal. Hopefully the people that wanted to smoke those joints had their medical marijuana cards handy just in case the police showed up.
The relationship between weed and the NFL continues to grow stronger. Maybe this a sign that Ohio needs to legalize it fully.
Author: JordanThrilla Staff