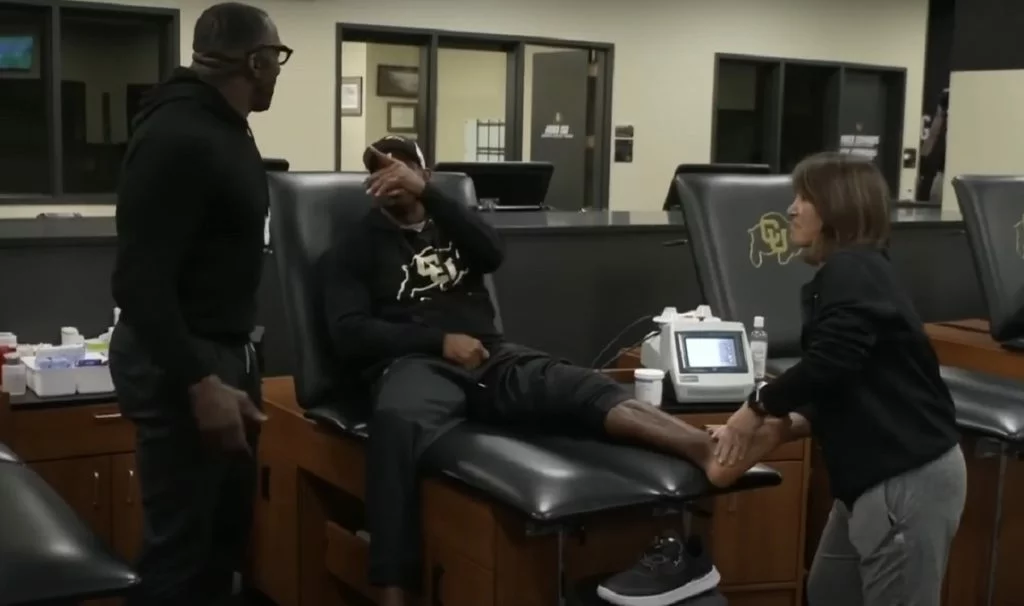 You never know what a person is going through. That is what many people are thinking after Deion Sanders' interview on Club Shay Shay with Shannon Sharpe. If you're a college football fan you've probably seen Sanders riding around the sideline in a special cart. Some people accused him of being lazy, but there is a serious health reason why he needs that cart.
Deion Sanders Reveals Amputated Toes on Camera For the First Time Ever and Tells Story of Life Threatening Blood Clots
The story of how Deion Sanders lost two toes began in the NFL with a turf toe injury. Turf toe is a condition that can occur when the ball of the big toe joint is bent too far inward. This can cause pain and inflammation, and it's often treated with surgery. Early treatment is essential for successful turf toe recovery, and to speed up the healing process, one should exercise regularly and avoid weight-bearing exercises for as long as possible. Unfortunately for Deion Sanders his turf toe never healed properly, and the pain from that masked an even more serious condition that was developing in his body.
After his playing days Deion Sanders began experiencing severe pain in his lower extremities. He visited a doctor who told him his foot or toe had been dislocated for the past 15 years, and he probably needed surgery. Being the true warrior that he is, Sanders opted to go right back to work as a coach with the help of that cart he drives around. However, things took a turn for the worst when during a physical therapy session his toes started to turn black.
During an emergency checkup it was discovered that Deion Sanders had blood clots, and further research showed he had a family history of the conditon. Sanders was put on blood thinners, but ultimately he needed a life saving surgery. The end result was Deion Sanders' toes being amputated, which he finally revealed on camera for the first time ever during his interview with Shannon Sharpe.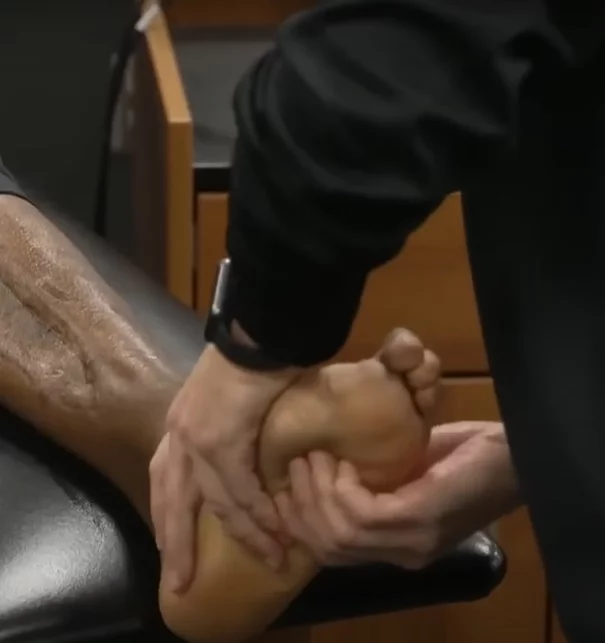 Deion Sanders has to be on blood thinners for the rest of his life, so for him just getting a simple cut can be a life threatening situation. He also admitted taking almost 7 pills day to deal with the pain he has to go through.
Despite all that he puts a smile on his face, and puts his best foot forward no pun intended. Deion Sanders has only three toes on one foot and 8 toes all together, but he walks with the confidence of having 10.