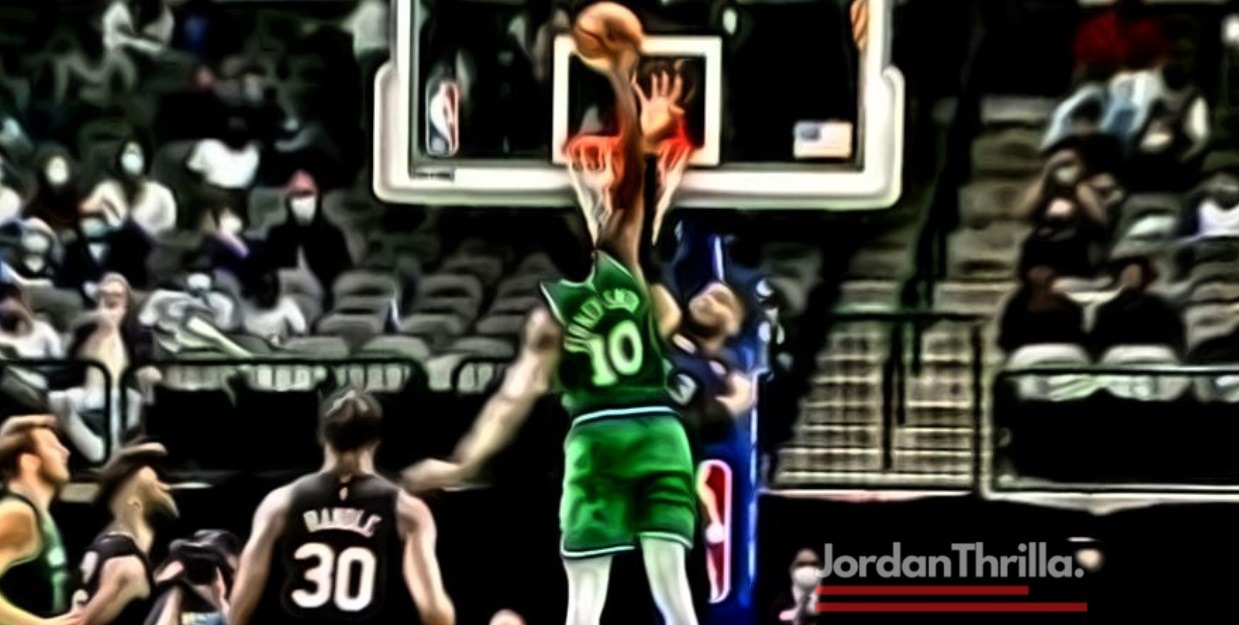 Dorian Finney-Smith got purged during Mavericks vs Knicks in what might be block of the year. Nerlens Noel blocked Dorian Finney-Smith's tomahawk dunk attempt by basically snatching the ball out his hand in midair.
Throughout his NBA career Nerlens Noel has had some spectacular blocks, but none come close this one. The defensive play was so amazing that one of his team was too shocked to walk up court. He had a reaction that conveyed "Did that just happen?".
Take a look at Nerlens Noel's block of the year on Dorian Finney-Smith.
This Nerlens Noel is averaging 3.3 blocks per game, so he's been doing this consistently. On the season he has a total of 162 blocks so far with over 28 games left to go.
That was a block Dorian Finney-Smith will never forget. The best thing about it all is that Knicks won the game, which makes the block even sweeter for any basketball fan.
Author: JordanThrilla Staff