The Deshaun Watson's criminal sexual assault case has come to a close, and the results of the trial support many of the conspiracy theories people had about the situation. When the 10 women accused him of sexual misconduct early last year the first thought that many people had was that Deshaun Watson got Me Too'd. At the time it seemed far fetched, but now it seems very plausible.
Did Grand Jury Confirm Deshaun Watson's Accusers Lied? Deshaun Watson's Lawyer Releases Statement After Grand Jury Says Not Guilty
It was announced today that a Grand Jury found Deshaun Watson not guilty of criminal sexual assault and misconduct. According to reports there was not enough evidence to confirm the claims made by 10 women. He's still facing 22 Civil lawsuits, but there is no chance of him going to jail now.
Could this be proof that the women lied about Deshaun Watson sexually assaulting them?
The reactions on social media are mixed, but many fans are pointing out the fact that Deshaun Watson was accused of sexual assault only after he wanted to be traded from the Houston Texans. In addition back in March 2021 a report from NBC seemingly confirmed that one of the women filing a lawsuit against Deshaun Watson said that he left after she refused to comply with his request to massage his groin area. In hindsight that was sign that he was going to walk free from this situation, and that the women were possibly just seeking money.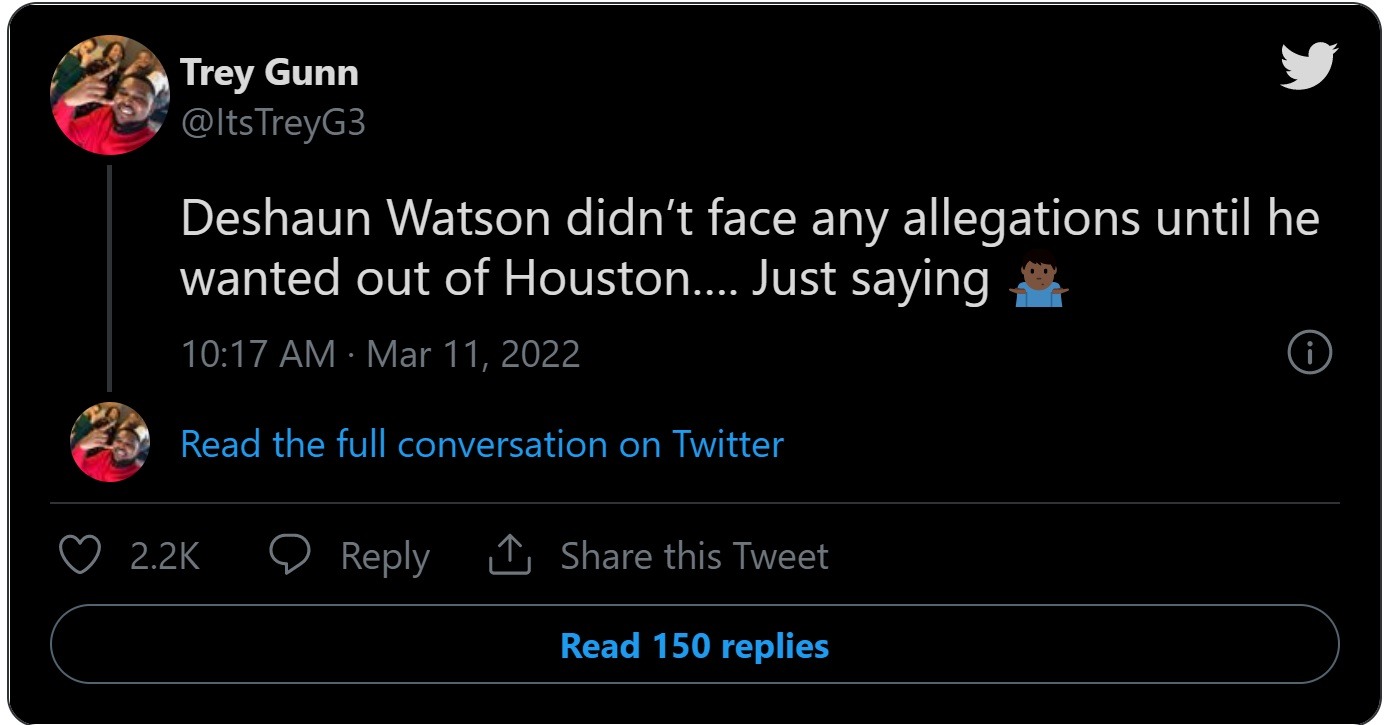 Deshaun Watson's lawyer Rusty Hardin released a statement reacting to the grand jury's decision not to indict his client. He believes the women are just looking for a paycheck now with the civil lawsuits, which was what Deshaun Watson said was happening from the very beginning of this case.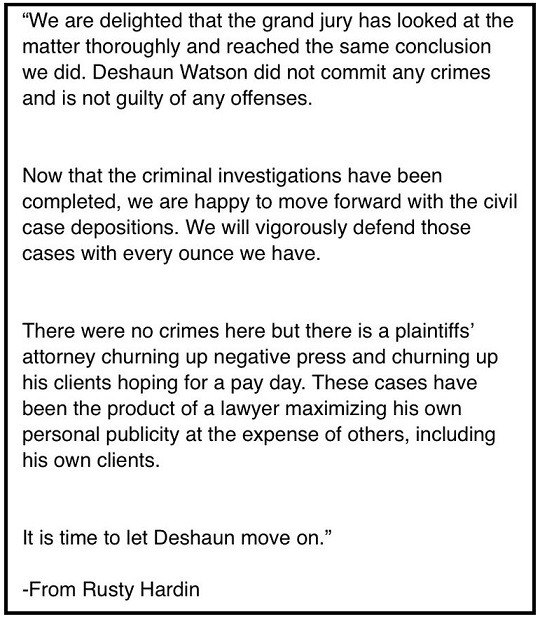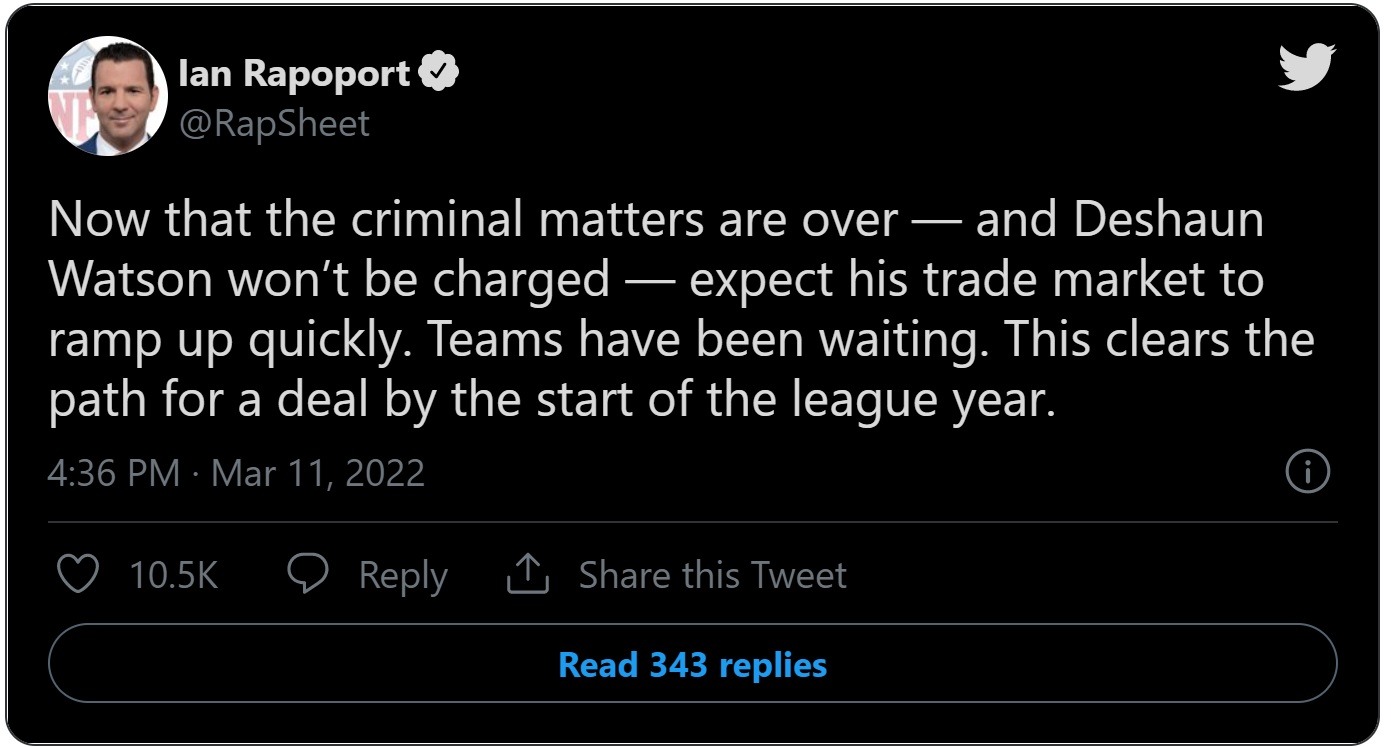 If those women were lying and Deshaun Watson got Me Too'd, his career has survived. Multiple reports state that many NFL teams are now interested in signing Deshaun Watson, and that a deal should be completed before the next NFL season begins. What team would you like to see him on?