Former WWE Superstar Tyler Reks aka Gabe Tuft is now a Transgender woman named "Gabbi" and still married to his wife.
It sounds confusing and for Gabe Tuft it has been a tough journey to become the trans woman named Gabbi. This was all revealed in a lengthy emotional post on Instagram.
It appears a major part of Tyler Reks transition into a transgender woman began 8 months ago. Gabbi explained the fear battled as a cisgender man who felt like a woman on the inside despite his ultra masculine appearance. This guy had a Rick Ross beard, muscles, tattoos, a wife and kids, but in his mind he was a woman.
With the help of his family and close friends Gabe Tuft was finally able to live his truth and become the Transgender woman named Gabbi.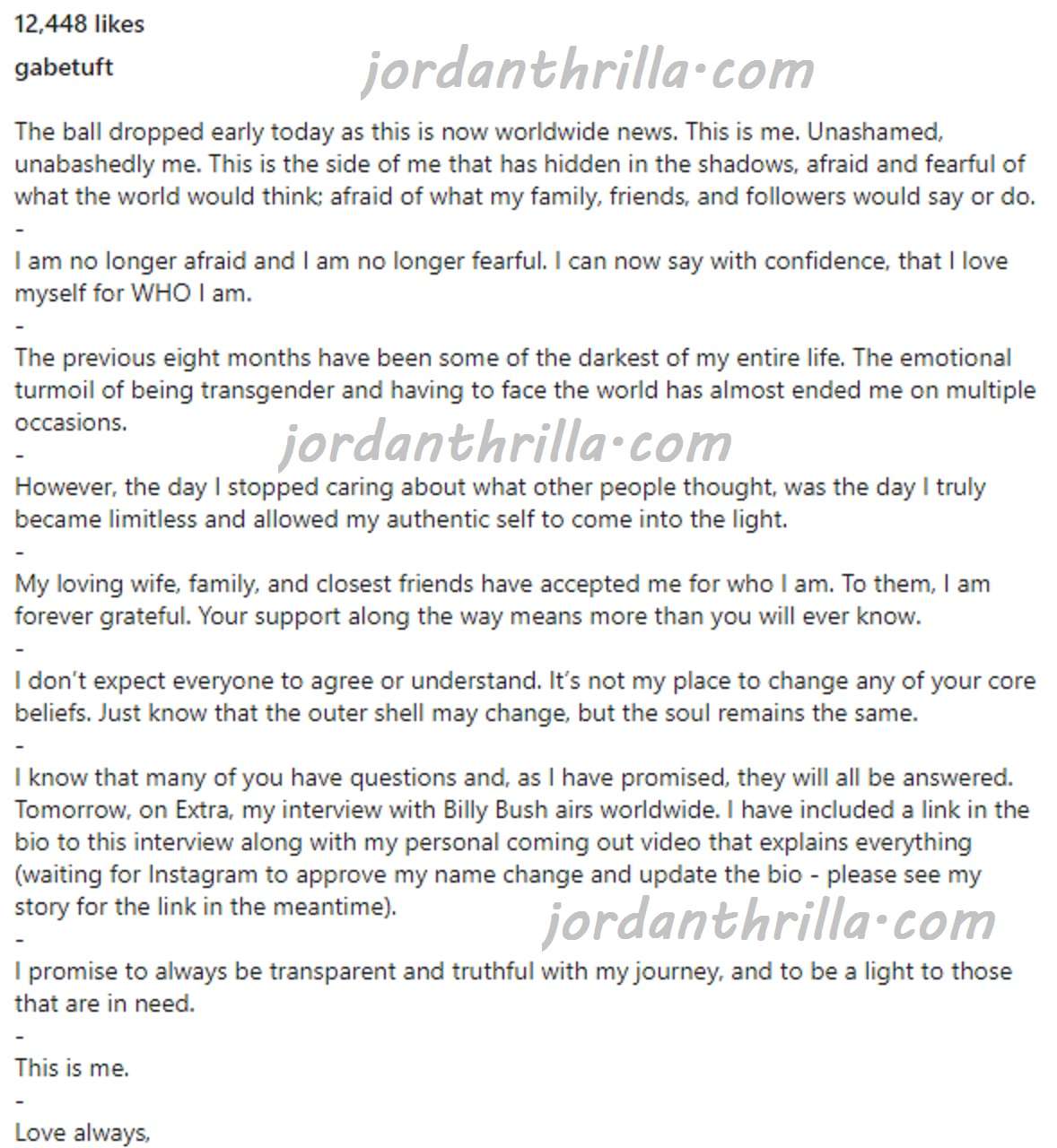 Many people were wondering how the relationship dynamic works with Gabe Tuft's wife now that he no longer a man. It appears they have found ways to work around the fact that he is now a Trans woman named Gabbi. During an interview it was allegedly revealed that Gabe Tuft doesn't make love to his wife anymore as a trans woman, which may mean his wife is allowed to hook up with other people or she is remaining abstinent from this point forward.
Either way they must of had real love for each other, because even with Tyler Reks being a trans woman named Gabbi they are sticking together through it all. A somewhat strange, but powerful love story no matter how you slice it.
Author: JordanThrilla