Lobsters are fascinating creatures that can live for over a century and regenerate their limbs. But what if you could bring a dead lobster back to life with the help of robotics? That's what one man who goes by @mechtechhq did in a remarkable experiment that combined biology and engineering.
How a Man Brought a Dead Lobster Back to Life with Robotics
It's not clear if he bought the lobster from a supermarket for dinner or found it in the wild, but some way it died. Instead of throwing it away, he decided to use it as a base for his robotic project.
He carefully removed the carapace of the dead lobster, and inserted metal rods to support the robotic legs. He then attached motors and sensors to the rods, which allowed him to control the movement of the legs. He used the same technique to reattach the claws, which he had also removed and fitted with mechanical devices.
He then covered the exoskeleton with a thin layer of plastic, and painted it with realistic colors and patterns. The result was a stunning replica of a living lobster, which could walk, swim and pinch like it was living.
The whole video seemed like something right out Terminator movies, where machines are disguised as humans. He created a similar effect with the lobster, which he considered to be one of the most resilient animals on Earth.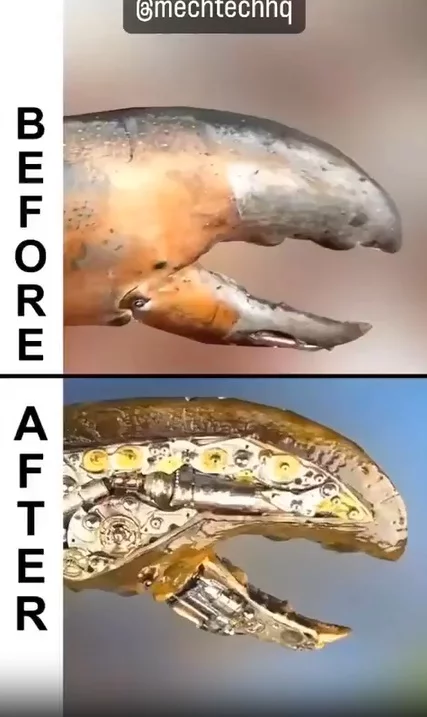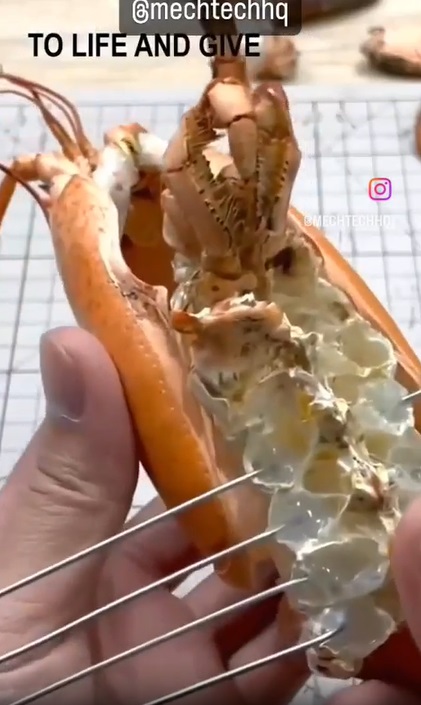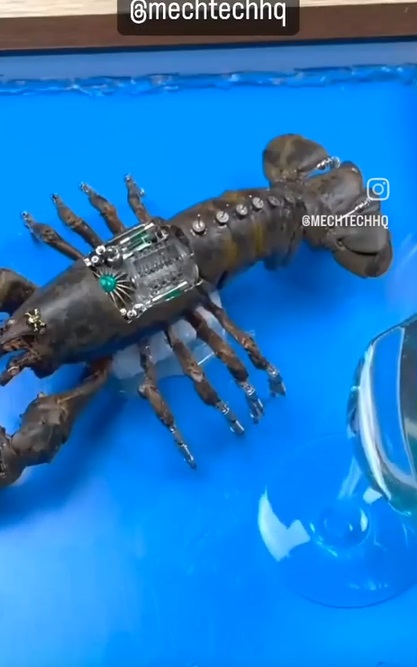 Do you want Lobstercons? Because that's how you get Lobstercons.
Many people reacting to the robotic lobster found it disturbing considering it was once dead, but were also impressed at how the man showcased his skills and passion for robotics.
In some ways you could argue that this is the same thing as a zombie in lobster form. However, experiments like this can inspire others to explore the possibilities of combining biology and engineering in creative ways.