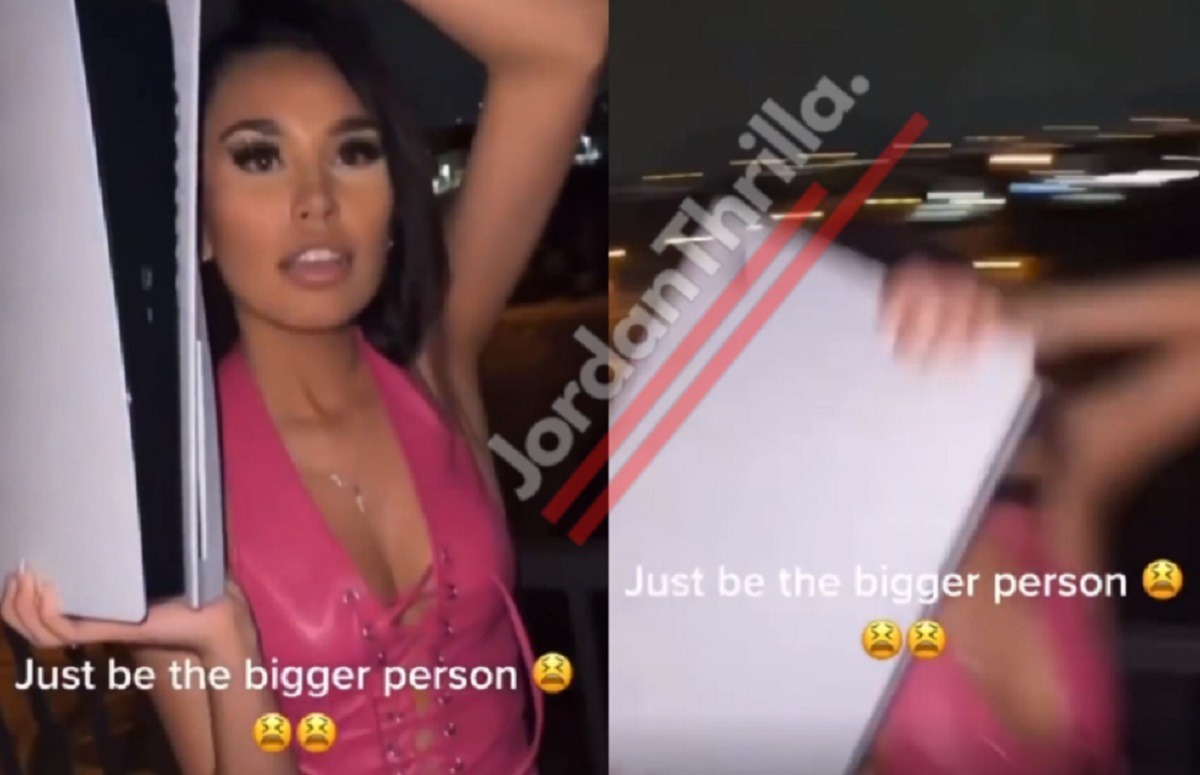 The PS5 is a rare treasure due to how hard it is find in stores, and no one knows this better than a women who have gamers as significant others. As a result women also know one of the best way to get payback is to direct their aggressions towards their boyfriend's PS5.
How a Girlfriend Destroyed Her Cheating Boyfriend's PS5
A viral video shows the moment a woman threw her boyfriend's PS5 off a balcony after catching him cheating. She captioned the video "just be the bigger person", so the world knows she didn't feel remorseful about it. That pain her cheating boyfriend gave her emotionally will probably be nothing compared to what he felt when he saw his PS5 smashed on the ground. Goodbye ray tracing.

When you find out someone is cheating on you it's always an emotional rollercoaster. However, it's always best just to leave the person that betrayed you, and move on to better things. Damaging their property may seem to quell your pain in the short term, but long term it usually doesn't help.
RIP to her cheating boyfriend's PS5.