Egypt Suez Canal Memes are going viral after Evergreen cargo ship got stuck inside it, and the results are hilarious. The incident happened about 3 days, and as of today there hasn't been any improvement in the dire situation. Despite massive digging efforts the Evergreen Cargo ship the size of the Empire State Building remains unmoved.
How Much Money is Being Lost By the Evergreen Cargo Ship Blocking Suez Canal?
Experts have confirmed over 200 ships are being blocked from crossing the Suez Canal, because of the Evergreen Cargo ship. That amounts to almost $10 Billion in lost revenue each day.
As social media does best people have made this situation very comedic. Take a look at some of the best Suez Canal Memes.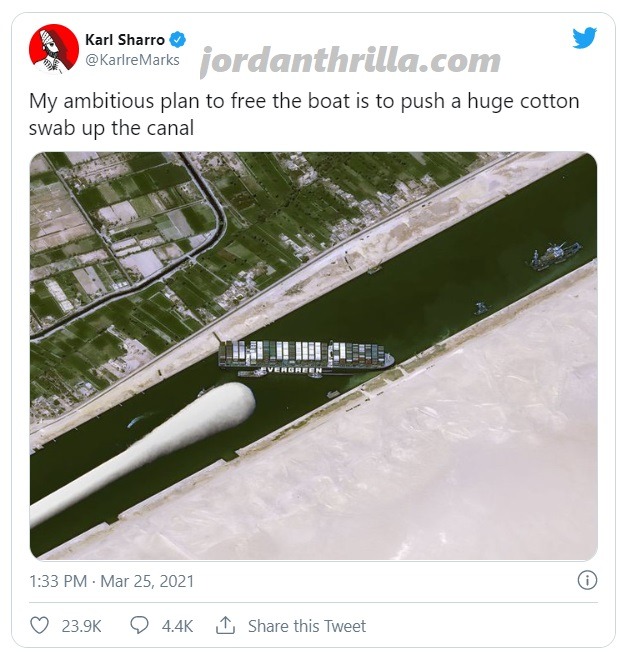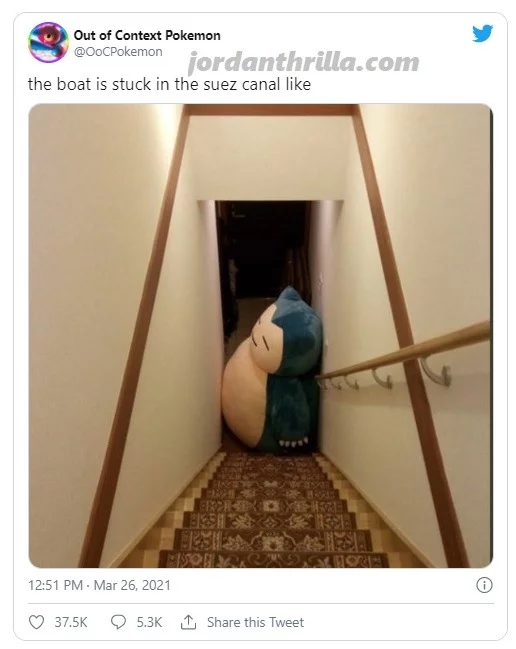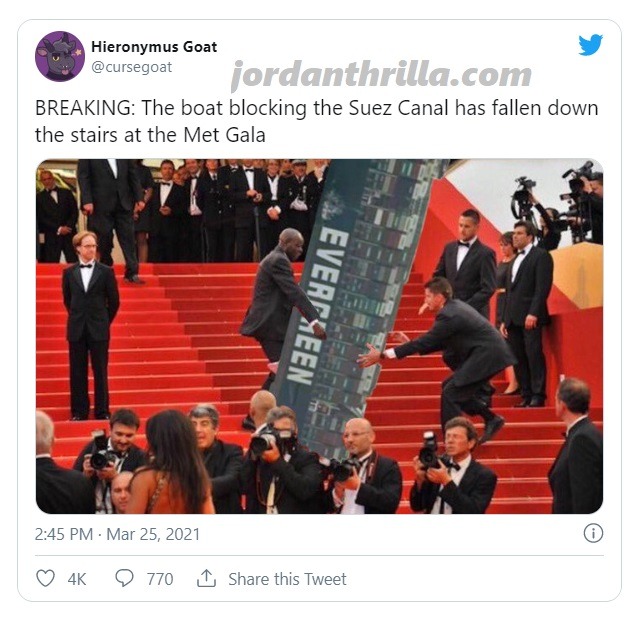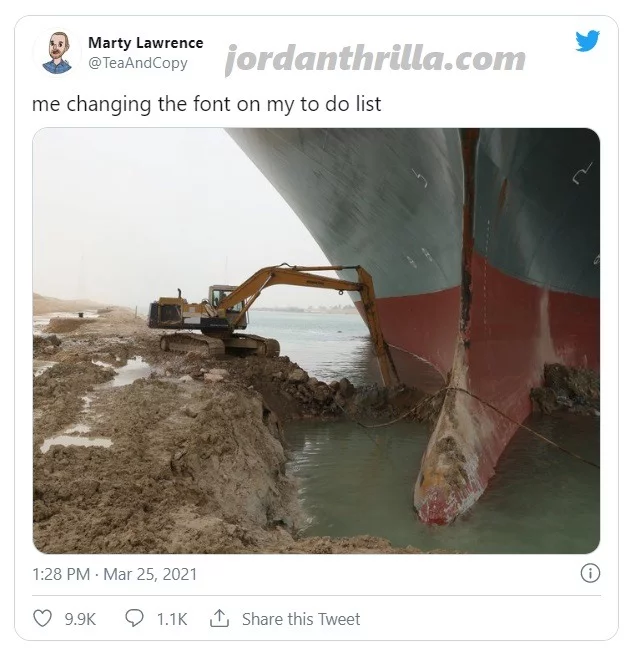 And of course, memes can't be missing#SuezCanal #SuezBlocked #Evergreen pic.twitter.com/7ZmUx7lHoB

— Peace to Jews and Arabs 🇦🇪🇮🇱🇧🇭🕊️ (@UAE_YOT2019) March 25, 2021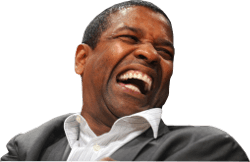 Details on how the Evergreen ship got stuck in the Suez Canal are vague, but it seems clear the water was too shallow, which led to the ship's bottom getting caught up in the muddy water bed. The fact that they are using tiny digging machines to attempt freeing it makes the situation even more hilarious.
Suez Canal Memes are another legendary social media moment that will never forgotten.
Author: JordanThrilla Staff