Sad news has rocked the YouTube and Gaming world. According to a statement from his mom the legendary Technoblade is dead at 23 years old. Technoblade whose real name is Alex gained fans through his Minecraft videos, and collaborations with other YouTubers such as Dream. Most notably he was member of the Dream SMP Minecraft server.
What was Technoblade's Cause of Death? Details About the Type of Cancer Technoblade Had.
Technoblade was battling stage 4 cancer, and unfortunately it was a hard fought battle that he couldn't win. Back in 2021 Technoblade announced he was diagnosed with sarcoma after he experienced discomfort in his right arm. At the time his prognosis seemed good, because doctors said it was detected early.
Sarcoma is a rare type of cancer that affects bones, fat, and connective tissue. He quickly began chemotherapy treatment, but as the months went on his condition worsened. Sadly the sarcoma ultimately took his life. His mother posted this emotional message on Twitter announcing his passing.
Celebrity Reactions to Technoblade Dead at 23 Years Old
Technoblade was the type of guy that was loved by many, and hated by none. Naturally his death has sparked some very emotional reactions on social media. Take a look at some of the most viral posts from celebrities, and other people who spoke out about his passing.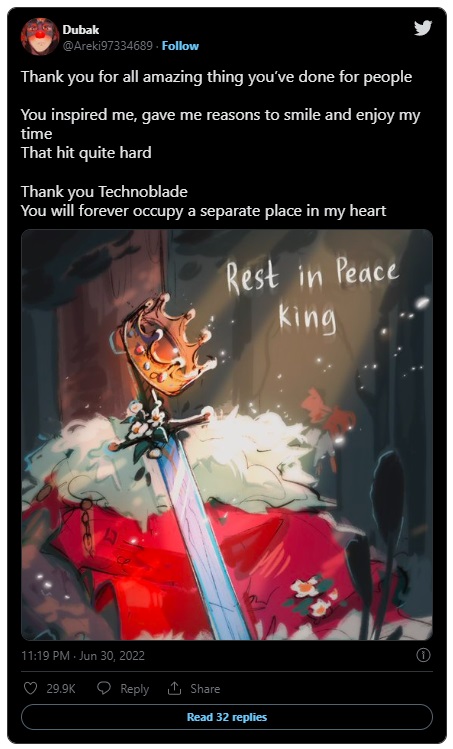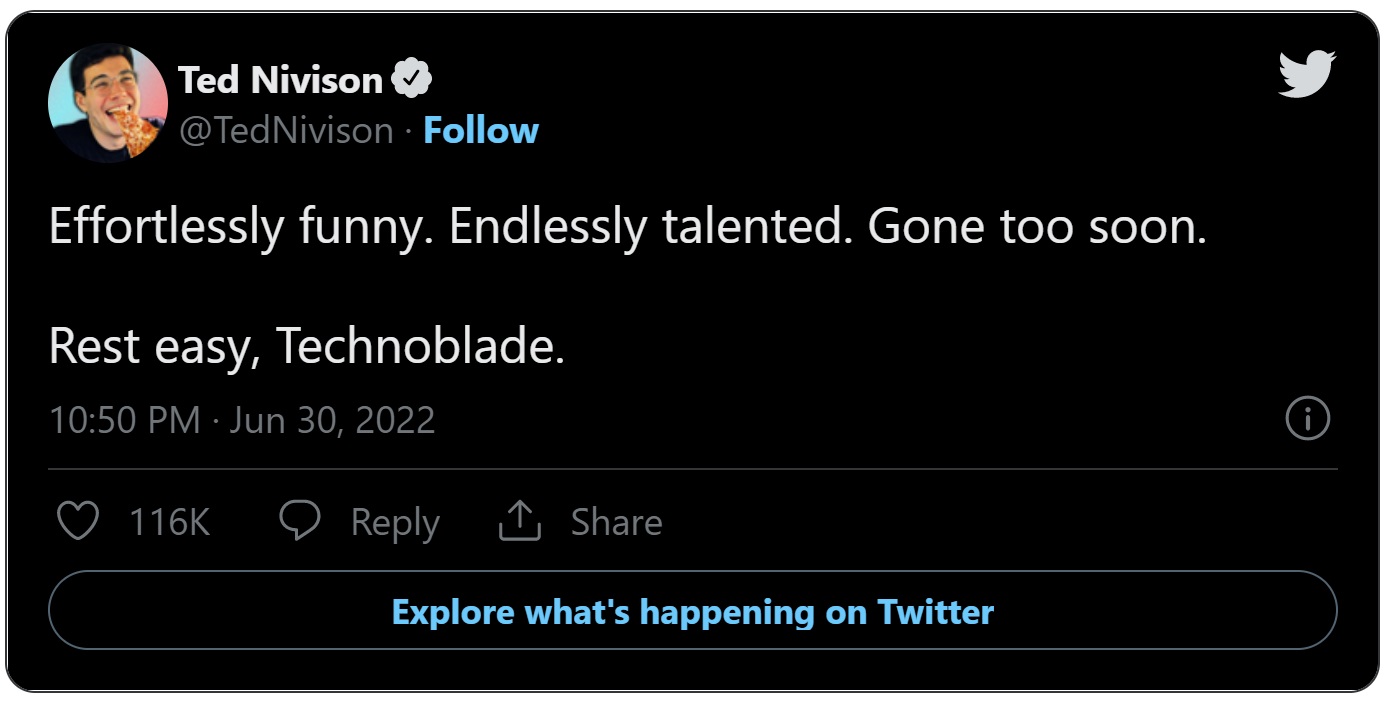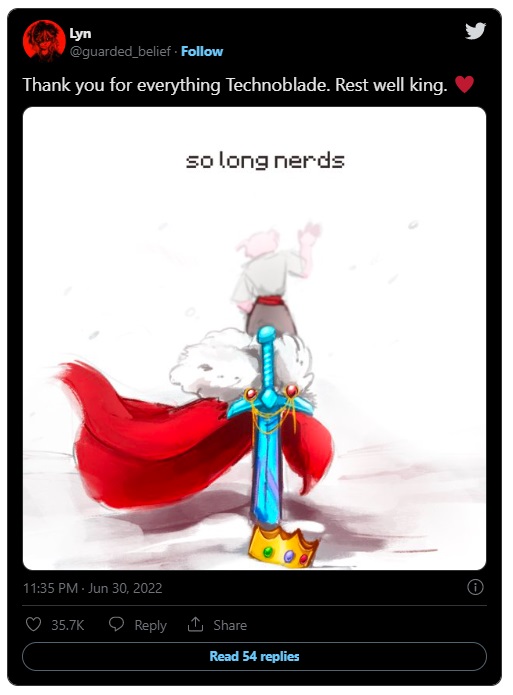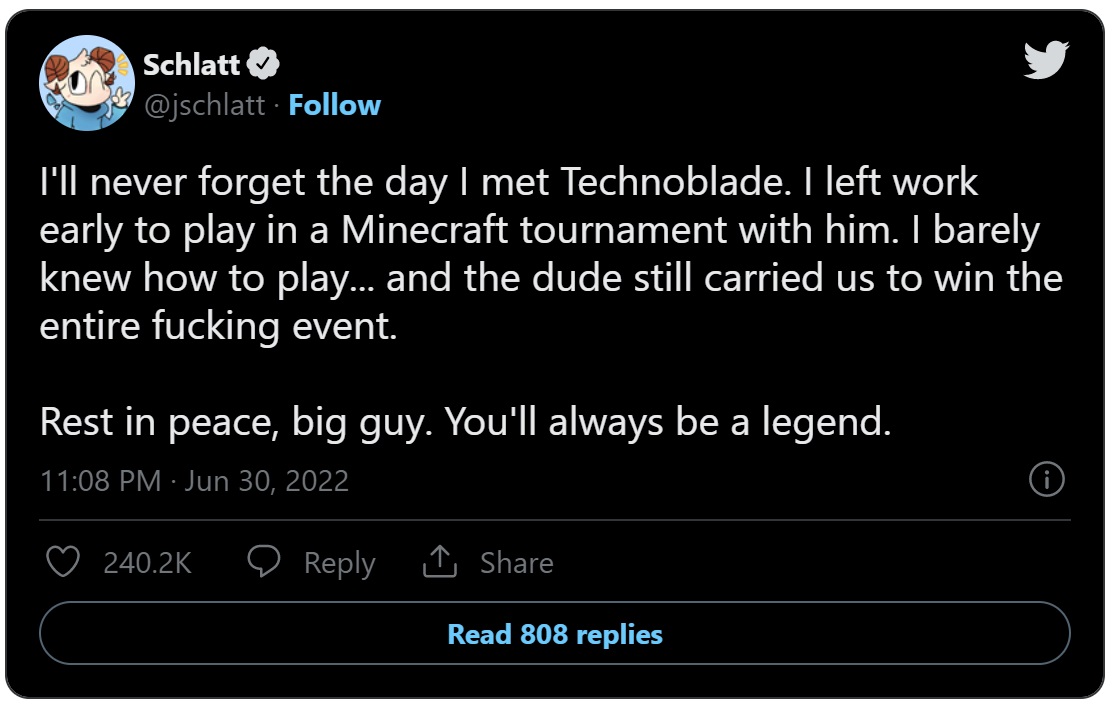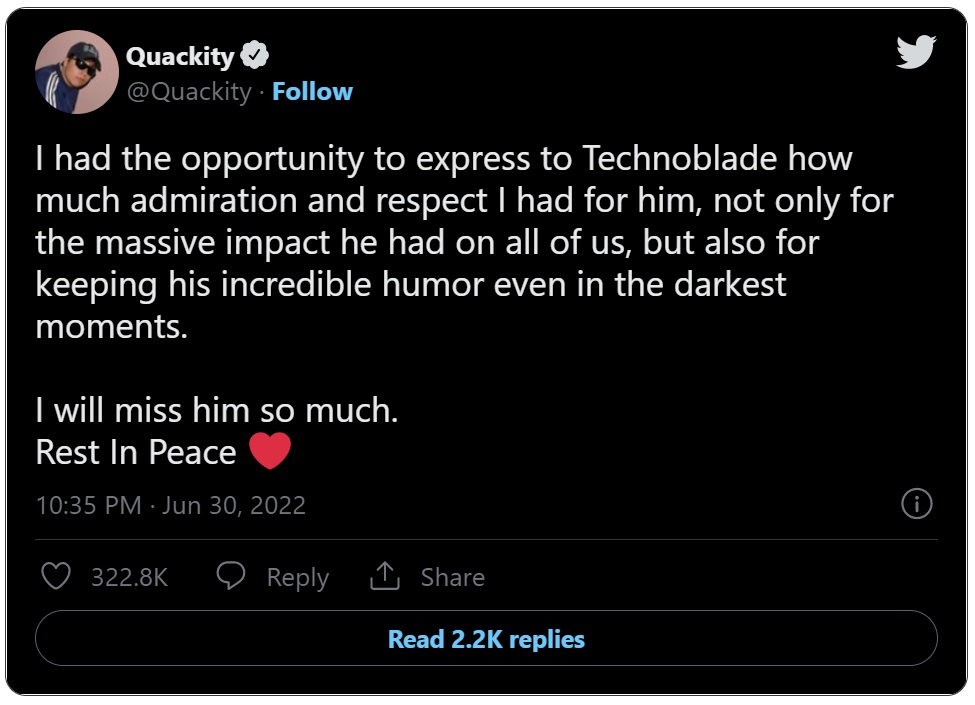 It's easy to see that Technoblade had a profound affect on people that will make him live on forever through his legacy. Even though he passed away at a young age he did more in the 23 years he was here on earth than people who live to be 100 years old.
RIP Technoblade, and prayers up for his family.