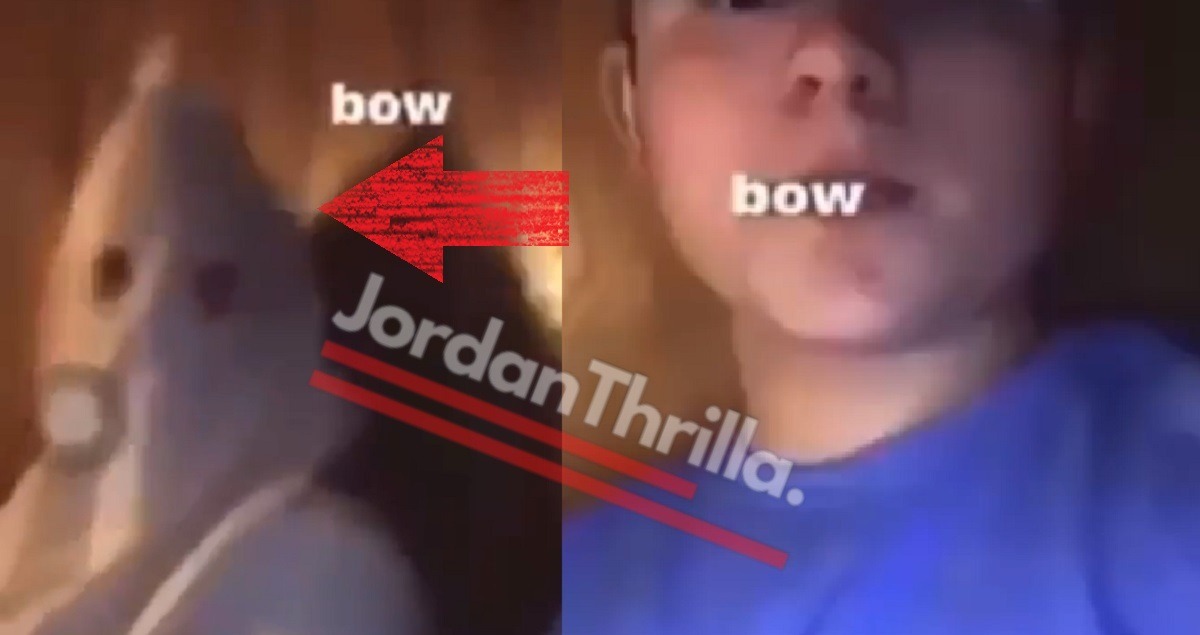 A leaked racist KKK video of American Idol finalist Caleb Kennedy wearing a KKK hood has caused him dire career consequences. In a viral message Caleb Kennedy quit American Idol due to the controversy, but most people think he was kicked off the show.
According to Caleb Kennedy's reaction to his racist KKK video leaking, he claims people are misconstruing the intentions behind it and chalked it up to him being young. However, he said that he isn't making excuses and will take time off from social media as well as leaving American Idol.
Is Caleb Kennedy racist and just trying to save face after being exposed? Take a look at the video and his apology message.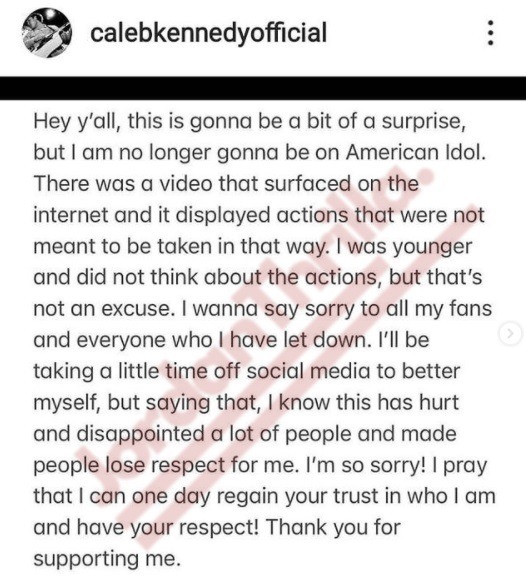 Despite Caleb Kennedy blaming this racist incident on being young and stupid, in that video it was easy to see he was old enough to know exactly what KKK hood meant and how it would offend people. However, people can also change so maybe he is a different person now, but people judge you from what that have seen not what you claim to be.
That video is very racist, and many people aren't going to forgive him for that. Actions speak louder than words, and the actions in that footage are clearly racist. It's going to be tough for him to find a career in music after that, because that video will always be talked about.
Moral of the story is don't make racist videos, which should be common sense.
Author: JordanThrilla Staff