It was not too long ago that Rachel Dolezal was exposed as a white woman who pretended to black to gain a prominent position within the NAACP. In order to become a 'transracial' woman Rachel Dolezal tanned her skin, and made her hair look 'ethnic' with a style that has now become infamous. Recently a TikTok hairstylist gave a white woman the Rachel Dolezal hair look unintentionally, and it led to some hilarious reactions on social media.
TikTok Hairstylist Transforming White Woman into a Rachel Dolezal Look Alike with her Hair Style Gets Roasted
TikToker everylittlestrand_ regularly posts videos on her account showing the cool hairstyles she does for her clients, and processes she goes through. However, with one of her clients she didn't know the hairstyle her customer wanted was almost identical to the infamous look Rachel Dolezal's hair.
In the footage a white woman with long hair comes to get ramen noodle looking weave put on her hair, after it was braided. It's not clear what her goal was with the look, but people are convinced she may have been trying to look more 'ethnic'. The end result was a disaster that had the white woman looking like a TikTok Rachel Dolezal look alike. Naturally this led to a hilarious roast session on social media.
Part 2.
Social Media Reactions to the TikTok Rachel Dolezal Look Alike Hairstyle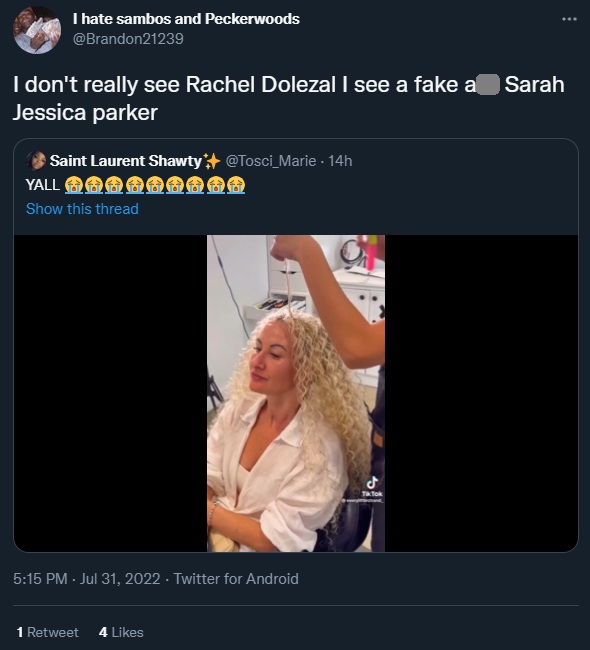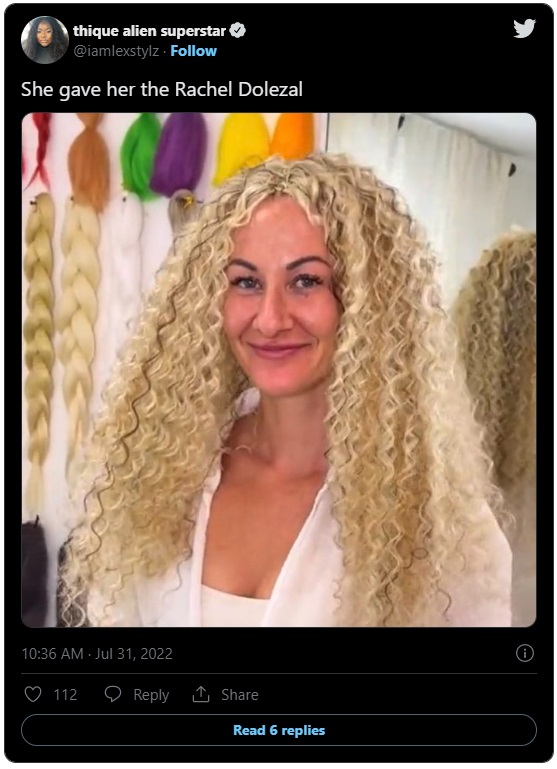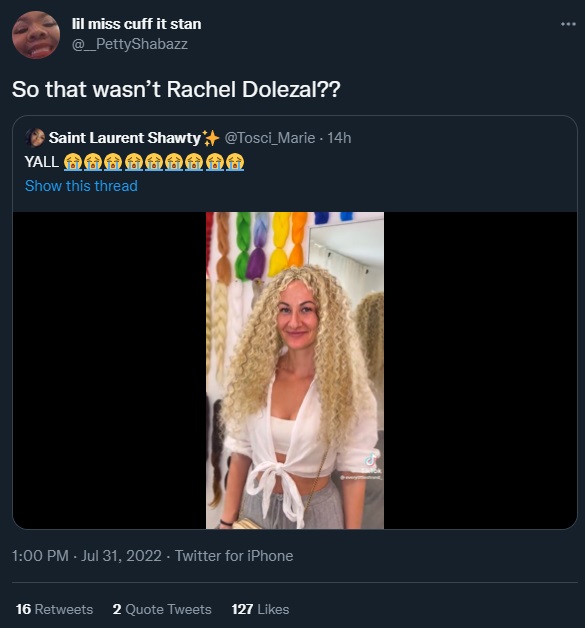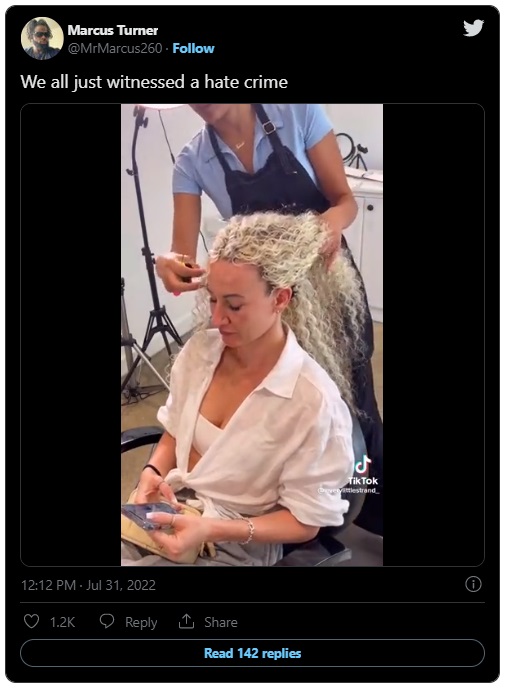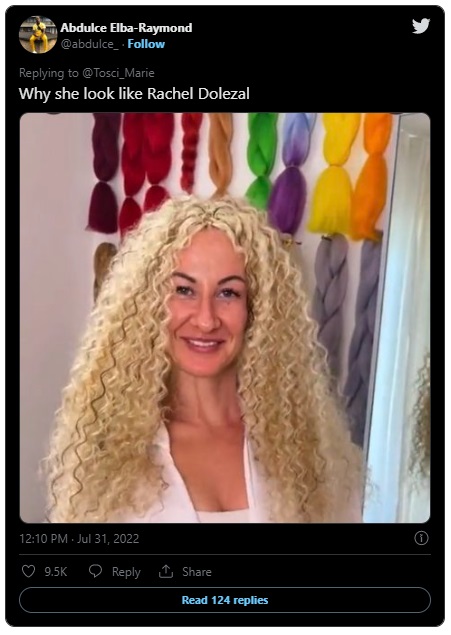 That woman is going to log onto twitter, and realize she made one of the biggest hairstyle mistakes of her life. Sadly you can tell by the look on her face that she genuinely thinks the hairstyle looks good on her. Little does she know the TikTok hairstylist everylittlestrand_ gave her the Rachel Dolezal hairstyle look alike package. Prayers up for her.