Victoria Triece, also known as Victoria Snooks, is suing Orange County Public Schools after she was banned from volunteering due to her OnlyFans account. The 31-year-old mother of a son at a school in Orlando, Florida, had been part of a program that assisted with lab assignments and organized parties at her son's school for five years, but was told in October 2021 that she would have to end her association with the scheme at Orlando's Sand Lake Elementary School in Florida.
The lawsuit was filed against Orange County Public Schools (OCPS) for the school board's ban on her volunteering due to her social media activity, which does not fall under any of the prohibited categories. The lawsuit aims to have the ban lifted so that the mother can continue volunteering at the school.
Details on How Victoria Triece aka Victoria Snooks' OnlyFans Leaked to Sand Lake Elementary Staff
The incident started when an anonymous email was sent to the school's district administrators that contained adult images leaked from Victoria Triece's OnlyFans account. The images were then circulated to OCPS staff and employees that were not in need of the information, leading to the ban of Victoria's volunteering activities. In a statement to Buzzfeed, Victoria said she was a little bit in shock when she was told of the ban.
After her story was shared on local news stations, the district allowed her to only chaperone her two children on field trips. She also spoked out on social media about the incident as you'll see below. In one twitter post she called out the person who leaked her OnlyFans content saying, "The way someone took paid content from my onlyfans and sent it into my children's school is so cruel. You don't have to like what i do or agree with it but to do something this extreme is just downright wrong".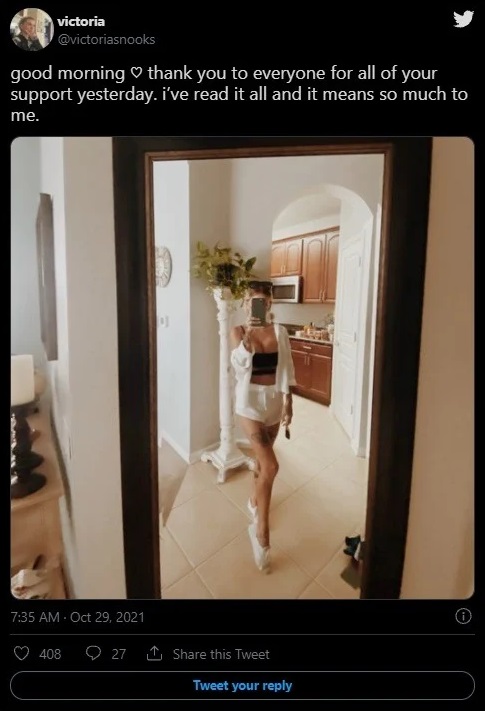 You could really tell from this post that the Onlyfans leak really hurt her mentally in terms how it was sent to the school. Someone was really hating on her when they did that. There still aren't any details on the identity of the person that tipped off the school, but they must have been subscribed to her account to get access to her photos.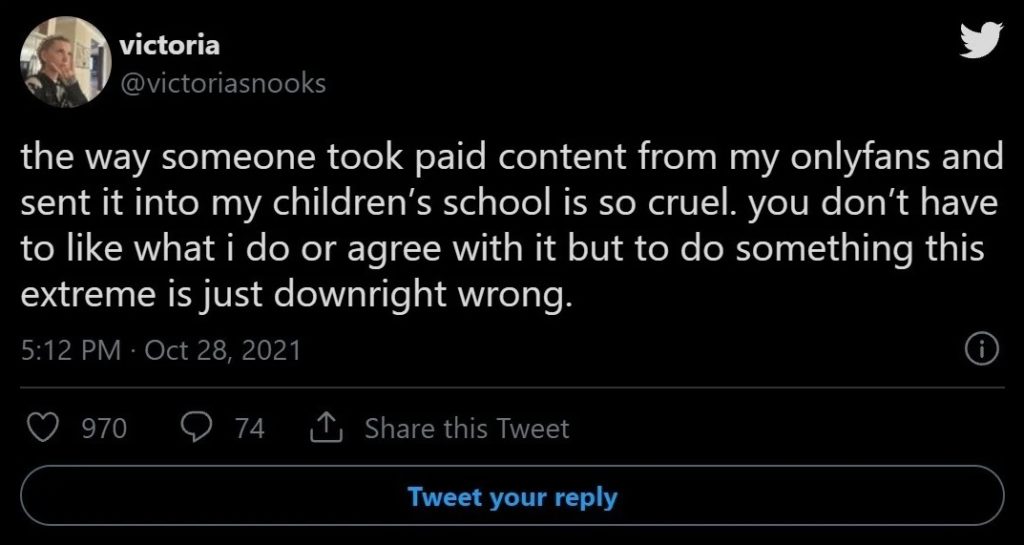 Moms who work in the adult entertainment industry are being shamed and discriminated against on a daily basis, and Victoria's story serves as an example of this. The lawsuit hopes to bring awareness to the issue and bring about change in the way these mothers are treated.
Victoria Triece is pushing for her case to be heard in court, in hopes that the ban on her voluntary activities will be lifted so she can continue to help out at her son's school. Her case also serves as a reminder to all mothers out there who have been subject to discrimination due to their work in the adult entertainment industry.