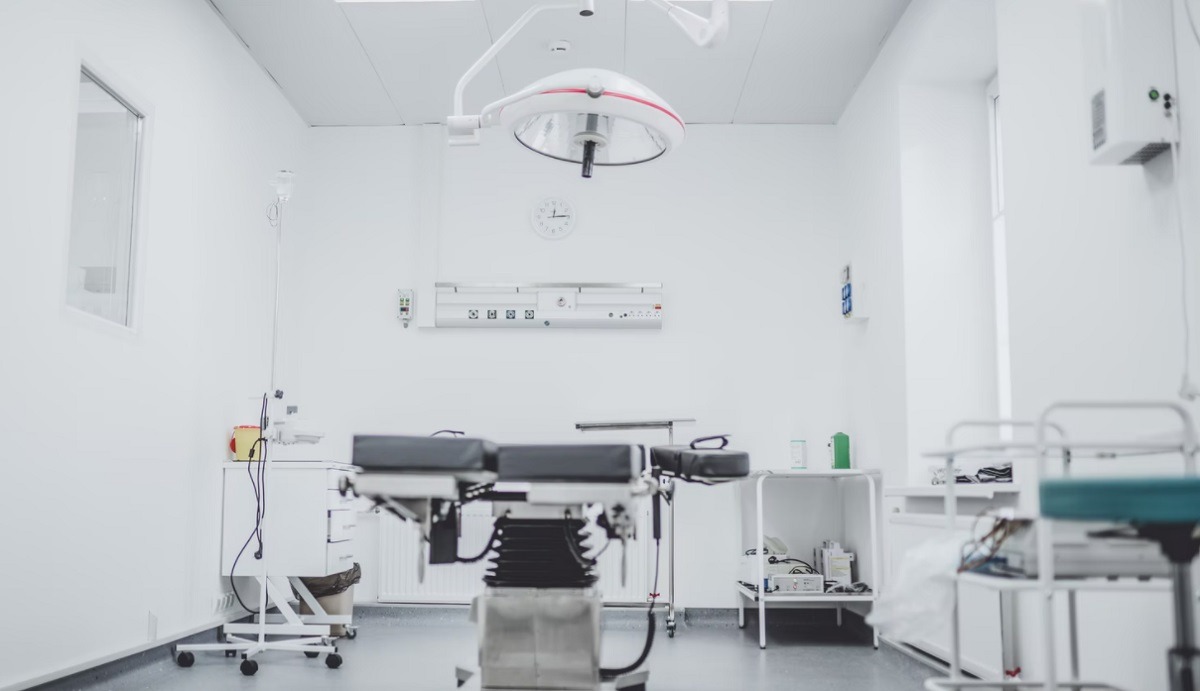 Ricky Martin is 49 years old, and with his age his look has evolved drastically. Fans are convinced that Ricky Martin got cosmetic surgery, and the evidence at hand is very interesting. The "Livin' la Vida Loca" legend looks completely different from the the guy that sang that song.
Did Ricky Martin Get Plastic Surgery on His Face in 2021?
The rumors that Ricky Martin got cosmetic face surgery in 2021 started trending after people noticed something strange during an ET interview. His fans were very surprised at how puffy his face appeared to be. The kind of bloat that forms from scar tissue or filler substances after plastic surgeries. Take a look.
This picture of Ricky Martin before and after the alleged 2021 cosmetic surgery really highlights how different he looks now. You'll probably notice that Ricky Martin has much fuller cheeks and jawline. It appears he may have got some work done on his chin as well.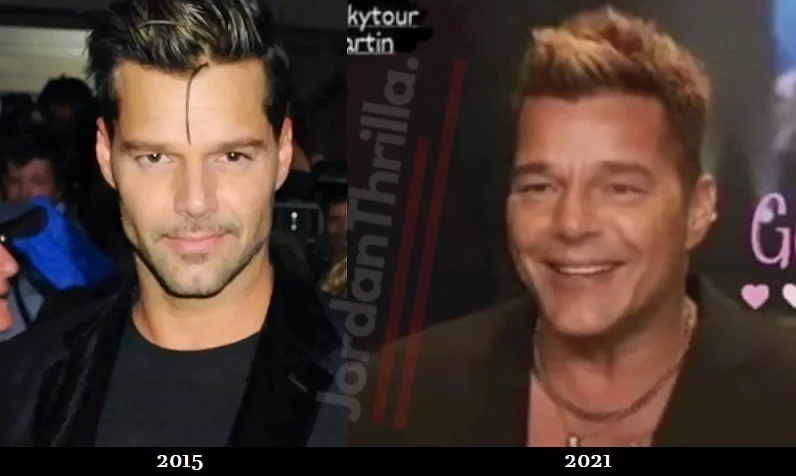 Is Ricky Martin's Cosmetic Surgery in 2021 a Sign a New Era?
Some people think that Ricky Martin's new face is the sign of a new era. Could he be gearing up to make a return to music? Maybe he visited a doctor, and told him to make him look brand new. In his profession you have to look and be the part to successfully make a comeback.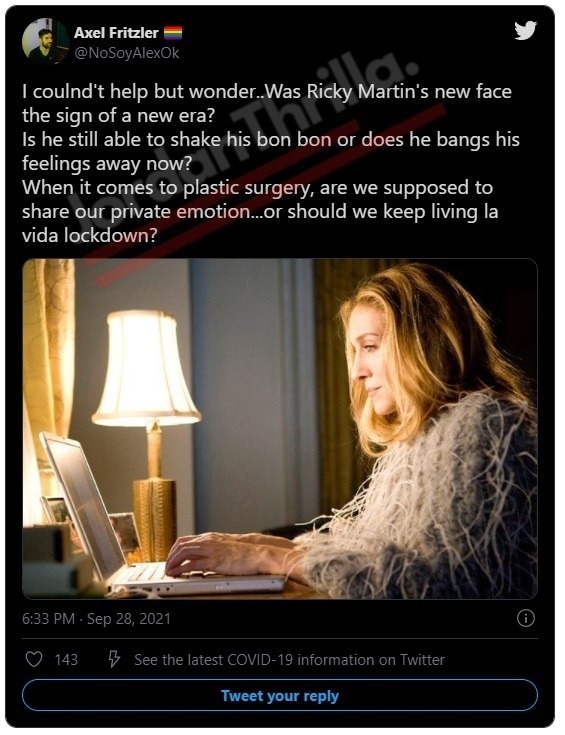 Every year around $16 billion is generated by the cosmetic surgery industry. Procedures such as nose reshaping and facelifts can set you back thousands of dollars. Simpler procedures like Botox or microdermabrasion can cost hundreds.
If Ricky Martin got plastic surgery on his face, hopefully he's happy with his new look.
Author: JordanThrilla Staff