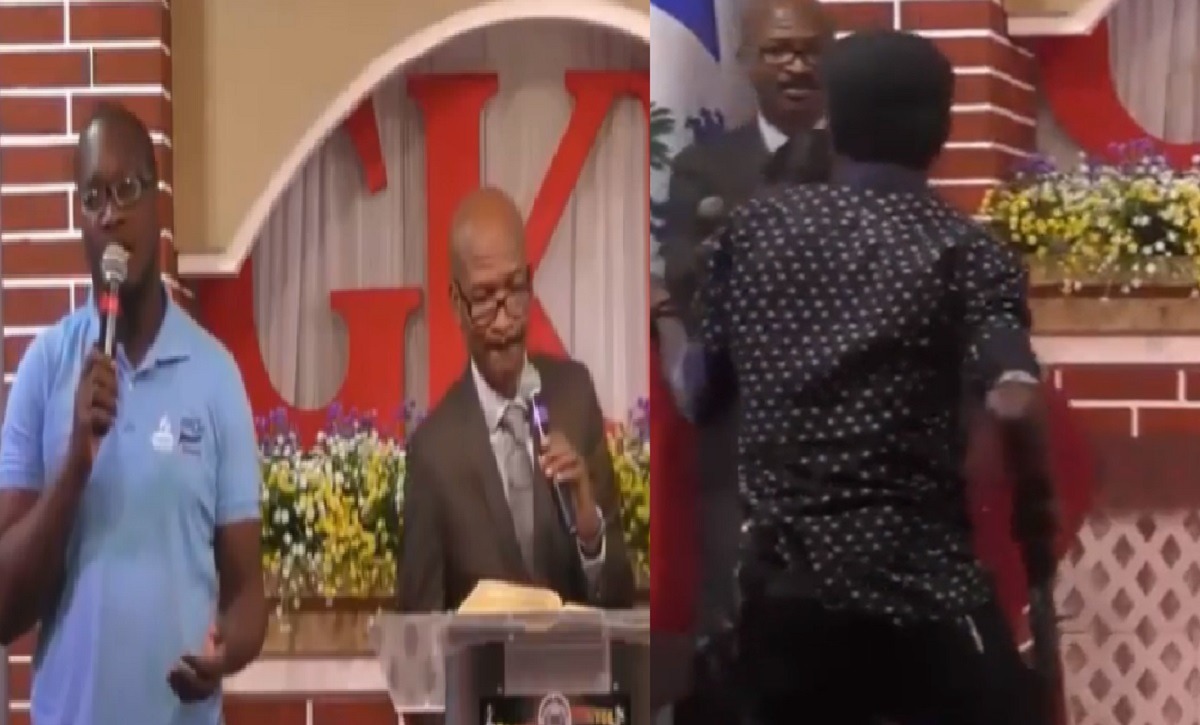 Church service is usually a time when people come together to worship God and find peace within their souls. However, it turned into a nightmare when a Haitian pastor was kidnapped by a Moise Regime supported gang during live Church service.
In the footage you can see the Haitian pastor on stage singing hymns, before his expression completely changes to fear. A few moments later you see men approaching him armed with semi-automatic rifles. They quickly yanked him off stage as frightened church goers looked on in silent fear.
What is the Moise Regime?
The Moise regime refers to the people who work under the US backed Haitian president Jovenel Moise. In recent months their have been endless protests against his effort to extend his term in office until February of 2022. He wants to change the Haitian constitution created in 1986 that provides the nation with democracy. People there have described his regime as brutal, and he uses very brutal tactics in response to any social uprising against him.
This kidnapping seems to be more of a political ploy to send fear through people who support the social uprising going on there, so hopefully the Haitian pastor isn't harmed and is returned to his home safely. Pray for the people of Haiti.
Author: JordanThrilla Staff