Joe Biden's approval rating is free falling as result of blunder after blunder during his early presidential campaign, which is fueling ammo for the Republican party. At the beginning of August his approval rating was around 54%, as of today it has fallen drastically to 47%. When former White House secretary Kayleigh McEnany commented on Joe Biden's approval rating, she became the brunt of insults from people who disagreed with her sentiment.
On social media people Joe Biden supporters compared Kayleigh McEnany to blow up $ex doll, because she said,
"When President Trump was President, you didn't see crisis after crisis".
Some people think she's delusional, while some people agree. Really it depends on what you view as a "crisis", which can vary from person to person, it's an argument that could go both ways. According to a report from CNBC Joe Biden's approval rating is plummeting mostly due to the way he is handling COVID-19, but also because of the tragic Afghanistan Taliban situation that happened under his watch.
Take a look at some of the reactions from Joe Biden supporters saying former White House secretary Kayleigh McEnany looks like a blow up doll.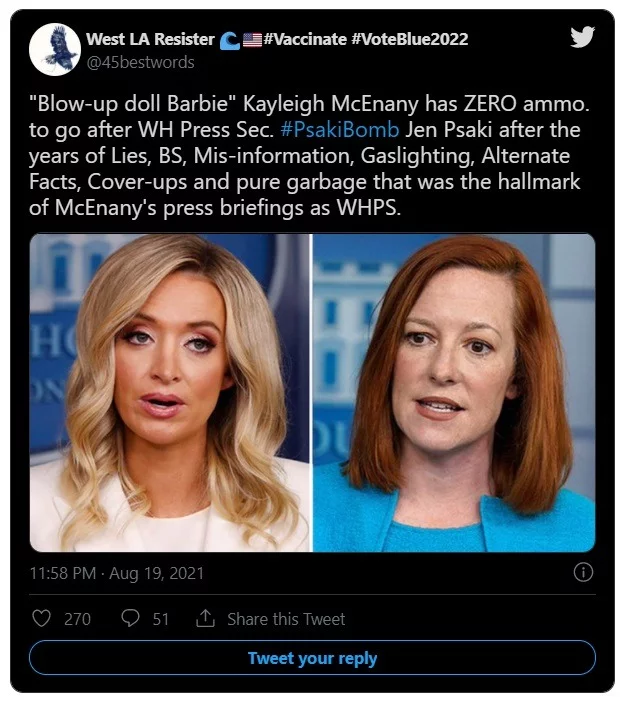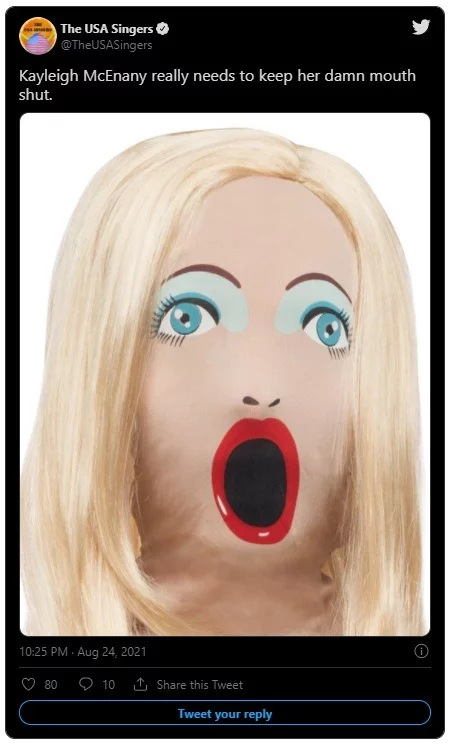 Joe Biden's approval rating freefalling spells trouble for the Democratic party going forward. It seems there is growing number of people who voted for Biden who are now regretting their decision after his first 8 months in office.
The good news is Joe Biden has roughly three years left in his presidency to try, and get things back on track. We all know these approval ratings never stay consistent, so it could be back to normal a few months from now, or it could be even lower if the chaos continues.
Author: JordanThrilla Staff