With the Taliban fighters entering the presidential palace in Afghanistan, people at Kabul US Embassy had to be emergency evacuated by helicopters to save their lives from harm. On social media angry eyes in America have turned towards the president Joe Biden, as people feel this situation is the result of gross misjudgment on his part. As result hashtag #BidenRemorse (Biden Remorse) is trending nationwide as regretful Biden supporters turn on Joe Biden for the Afghanistan blunder that allowed Taliban fighters to take over the country.
People can't understand how Joe Biden stood by, and watched the Taliban gain control of an entire country under his watch. People now believe Joe Biden made poor choices for Military and Foreign Policy advisors. On twitter people of all races spoke out in discontent of Joe Biden using hashtag #BidenRemorse (Biden Remorse).
Firstly take a look at this woman who was a major Biden supporter, but now seems remorseful about her vote. She outright said she regrets voting for Joe Biden.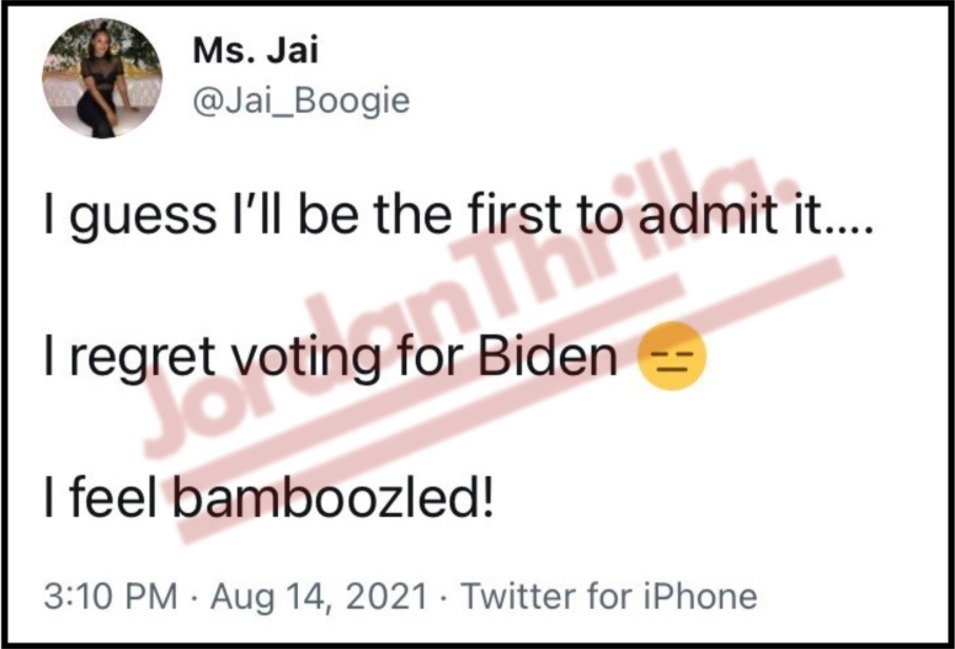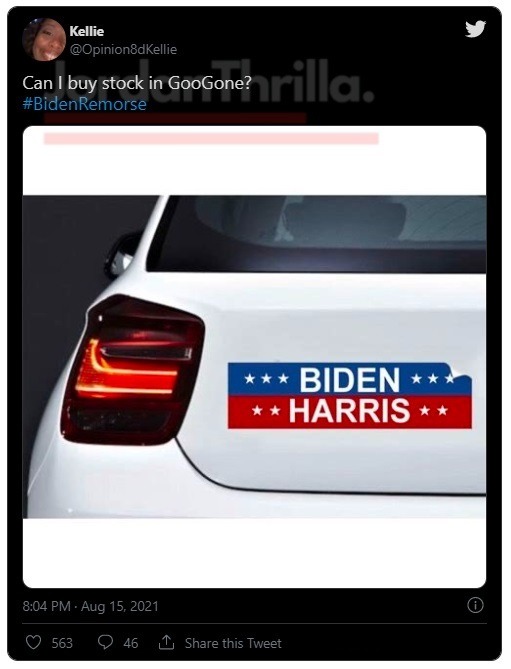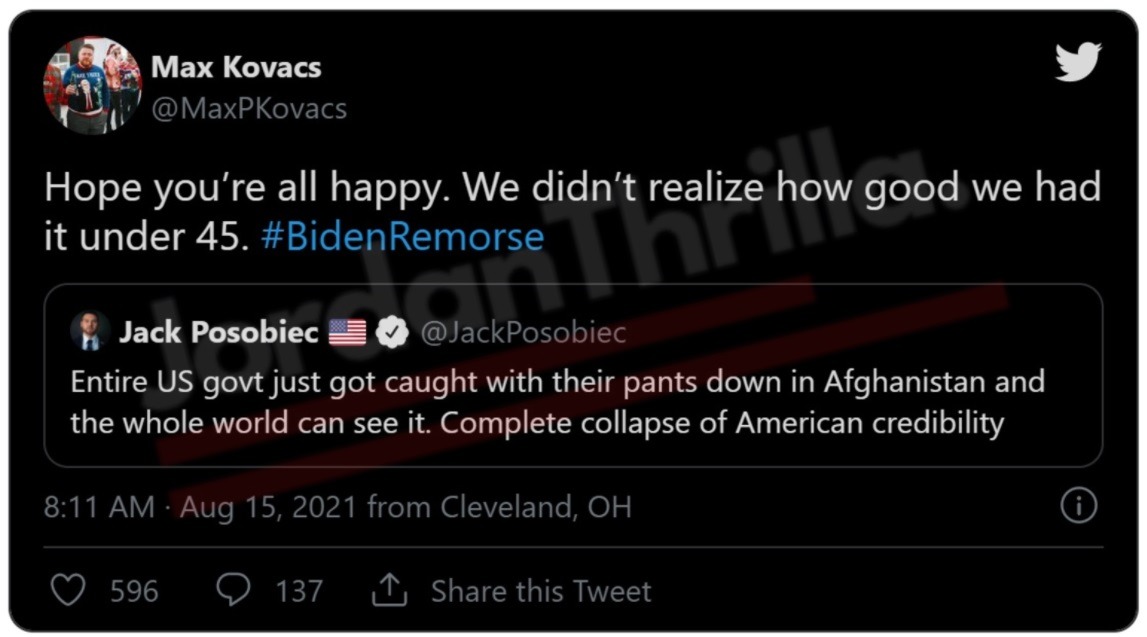 A rare picture of Biden's Military and Foreign Policy advisors. #BidenRemorse pic.twitter.com/0KE109abv5

— Insert Name Here 🇬🇧🏴󠁧󠁢󠁥󠁮󠁧󠁿 (@PredatorUK68) August 15, 2021
One of the main talking points of Joe Biden's election campaign was the idea that he could repair America's image in terms of how the rest of the world views us. He was doing a decent job of that in his first few months as president, but this Taliban Afghanistan situation changes everything for many people. A situation like this makes America look really bad.
Joe Biden haters have been looking for some fuel to boost their social media fire, and they are now getting help from remorseful Joe Biden supporters who are helping make #BidenRemorse trend.
Author: JordanThrilla Staff