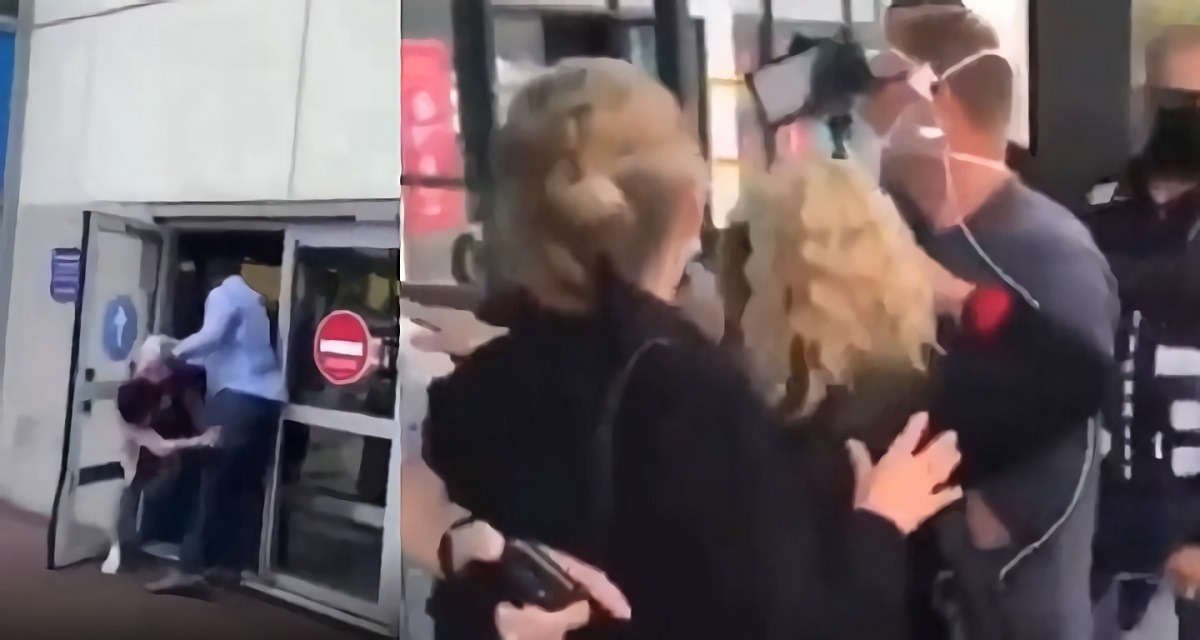 When do you consider the government has gone too far with trying to force people to take the experimental COVID-19 Vaccine? When the idea of COVID vaccine passports was first introduced many people knew this situation was going down a dark path that resembles things you could see in a communist country like China. A viral video showing unvaccinated people in France denied entry to a supermarket store without a COVID-19 vaccine passport is making people's worst fear a reality. One video even shows a French Supermarkets have hired bouncers to deny unvaccinated people entry into their stores without the COVID-19 vaccine passport.
If you look through the history of times where people had to have to some type of special mark or card just to buy food or do certain things, it only happened during dictatorships such as the Hitler era in Germany. Some people feel that France's discriminatory practices against unvaccinated people shadows those same ideologies. Unvaccinated people in France are being denied basic human rights for virtually no reason other than the fact they don't want to put an experimental vaccine in their own bodies.
It's really sad to see what is going on around the world right now in regards to the COVID-19 vaccines. Here in America the videos of unvaccinated people in France being denied entry to French supermarkets has people worried that the US government will go down the same path. In the NY it has already started on a smaller scale with people being required to show proof of vaccination to go to the gym and restaurants.
Whether you are for or against the vaccine, everyone should want people to be able to freely choose what they want to do to their bodies without facing repercussions like being denied basic human rights.
Author: JordanThrilla Staff