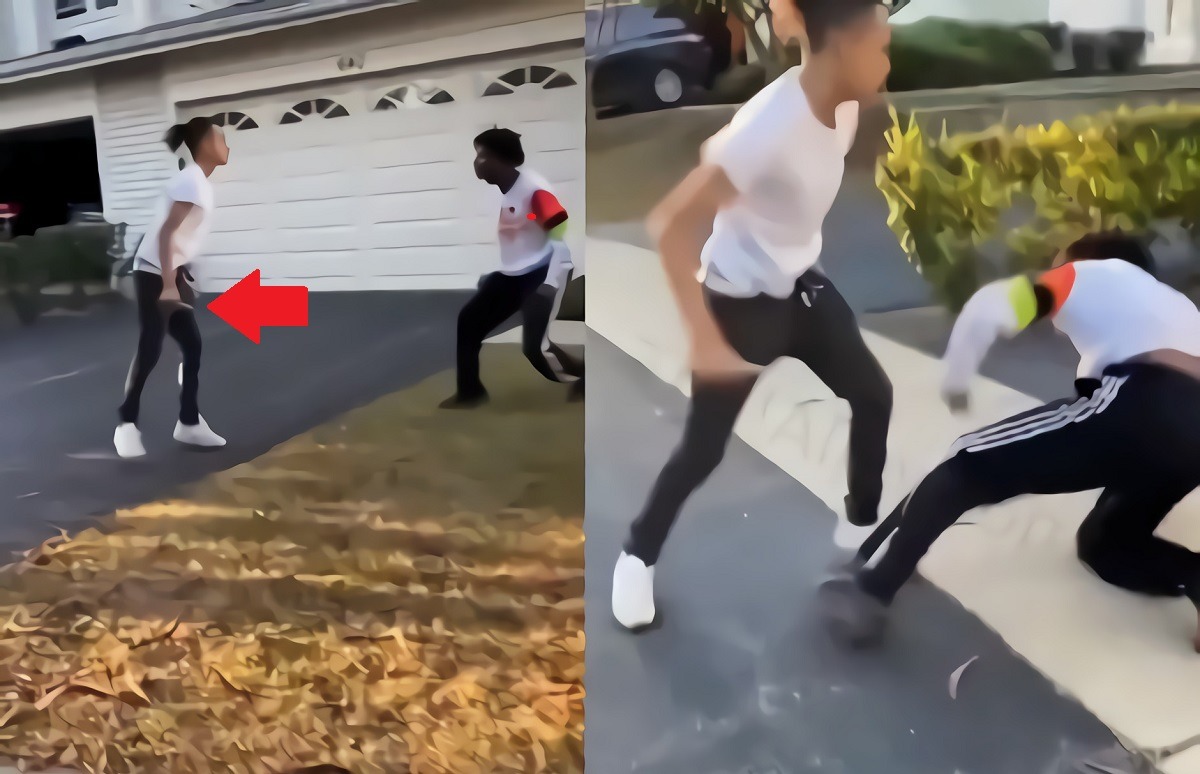 Chicago is one the most dangerous places in America, even when you live in the Suburbs. A viral video circulating on social media is proof that deadly occurrences can happen anytime and anywhere, no matter how safe your neighborhood feels in Chiraq.
Video Shows Chicago Goon Stabbing Teenage Opp Wearing Nickelodeon Shirt in Chest During Fight on Instagram Live
A trending video shows the moment two enemies in a Chicago suburb got into a fight on Instagram Live. There's an old saying that say don't bring a knife to gun fight, but there should also be a saying that goes don't bring your fists to a knife fight. In the video the Chicago goon with knife stabs his unarmed teenage enemy in the chest with thousands of people watching on IG Live.
The teenager who got stabbed quickly fell to the ground, and couldn't get up. The person who stabbed him quickly fled the scene. His friend who was recording tried to help his stabbed comrade up, but you could see he was dying as his eye weren't moving or blinking. You could also see the vital red fluid of the stabbed teen all over his Nickelodeon shirt.
Take a look at the video of the Chicago goon stabbing a teenage enemy on Instagram Live.
You can see the Chicago goon stabbed the teenager in his heart, based on where the cut on his Nickelodeon shirt is.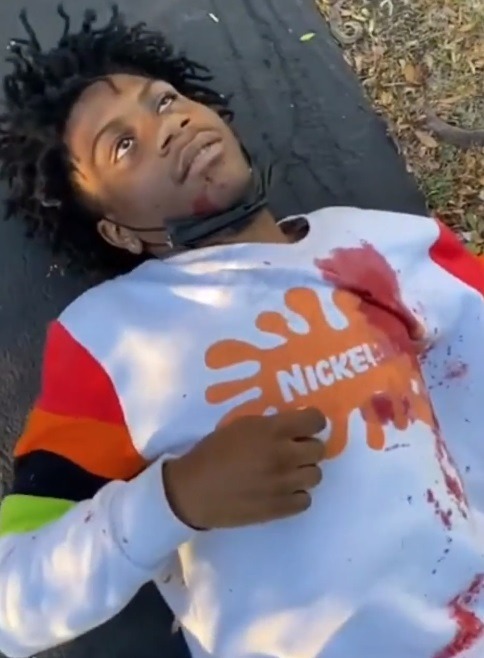 Miraculously the teenager is still alive, but is in the hospital and the current status of his condition is unknown. Some people are saying he's in critical condition.
It's not known what these two Chicago teens were fighting about, but it couldn't have been anything important enough to inflict that type of harm upon each other. The teenager who did the stabbing is probably going to jail, and the other teen could die as result of the fight. The string of senseless acts of violence in Chicago continues.
Author: JordanThrilla Staff