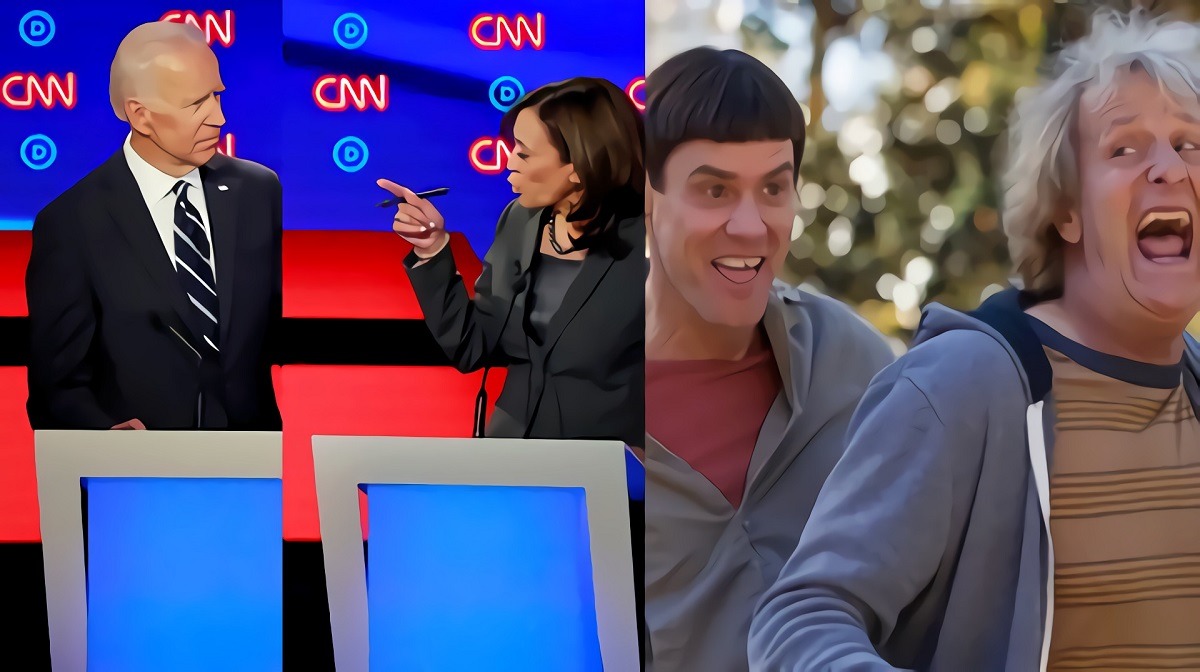 The Joe Biden and Kamala Harris era is off to a very rocky start. They both have some of the lowest approval ratings in presidential history, have become known as presidents who stand against personal freedoms, and Joe Biden is clowned by the entire world for his frequent brain farts on National TV. With seemingly most of America not happy with the job they have done, people are now buying billboards to critique their intelligence levels.
Joe Biden and Kamala Harris 'Dumb and Dumber' Billboard Goes Viral
A viral photo captured what appears to a 'Dumb and Dumber' Billboard with Joe Biden and Kamala Harris' faces on them. It pays homage to the 1994 movie cult classic starring Jim Carrey and Jeff Daniels. On the billboard 'dumb' is written underneath Kamala Harris' picture, and 'dumber' underneath Joe Biden's.
Where is the Joe Biden and Kamala Harris 'Dumb and Dumber' Billboard Located?
Based on our research the 'Dumb and Dumber' billboard is located in Richland County Wisconsin. If you're driving through that area you are bound to see it. With the reactions it has caused on social media, this could become an unintentional national landmark. It's like the billboard version of the "let's go Brandon" catchphrase.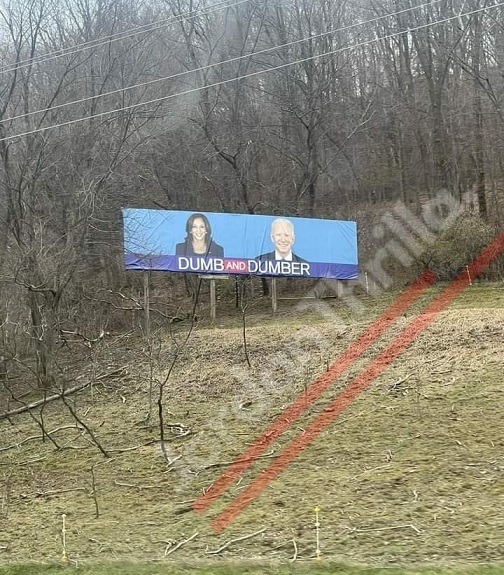 Many people might not have seen Dumb & Dumber, so for reference take a look at the trailer below. If you want to watch this classic movie you can stream it right now on HBO Max.
The discovery of the Kamala Harris and Joe Biden 'dumb and dumber' Billboard comes a few days after he was caught lying about meeting Golda Meir before The Six Day War. On social media some people have deemed the billboard too disrespectful, while others are trying to debate on who would be dumb and dumber between Joe Biden and Kamala Harris.
Authors: JordanThrilla Staff