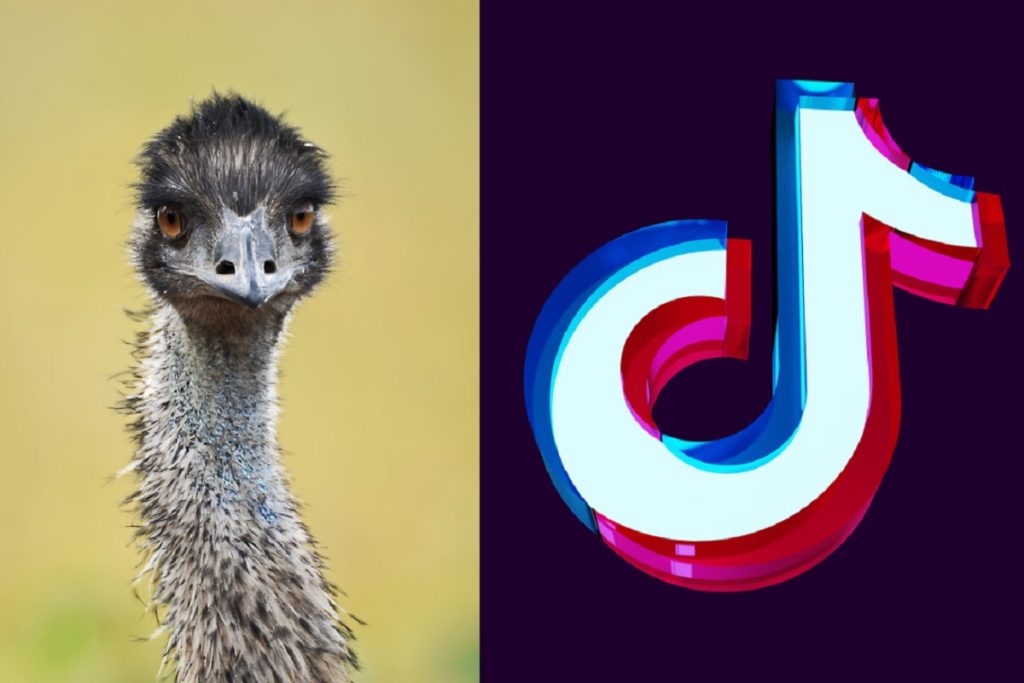 When it comes to famous Emus there isn't one alive that is more famous than Emmanuel. The Emu rose to fame earlier this year after appearing in TikTok videos with his owner Taylor Blake. In many of videos she has conversations with the Emu, and it almost seems as if he can understand what she's saying. Things took a turn for the worse when Emmanuel the Emu was diagnosed with the deadly Avian Bird Flu. Now experts and fans are worried about the safety of his owner.
How Did Emmanuel the Emu Catch Avian Bird Flu?
According to reports from Taylor Blake, Emmanuel the Emu may have contracted the bird flu after a flock of wild geese invaded her farm called 'Knuckle Bump'. In a post on twitter she explained that the bird flu wiped almost all the birds on her farm with only 1% surviving the outbreak. Emmanuel was one of the few survivors, but it's not certain if he will make it through the ordeal as well.
Emmanuel the Emu's Bird Flu Diagnosis is Putting TikToker Taylor Blake in Grave Danger According to Experts
Recently Taylor Blake posted photos that showed herself having affectionate moments with the sick Emu. The scary thing about that is that birds can transmit the bird flu through their saliva, mucus, and feces. In the photos Taylor Blake was hand feeding Emmanuel with no gloves, and even kissed him on the head. Both scientists and her fans are worried she might contract the bird flu, and end up fighting for her life as well. However, according to Taylor Blake she is taking all the necessary precautions to make sure that doesn't happen.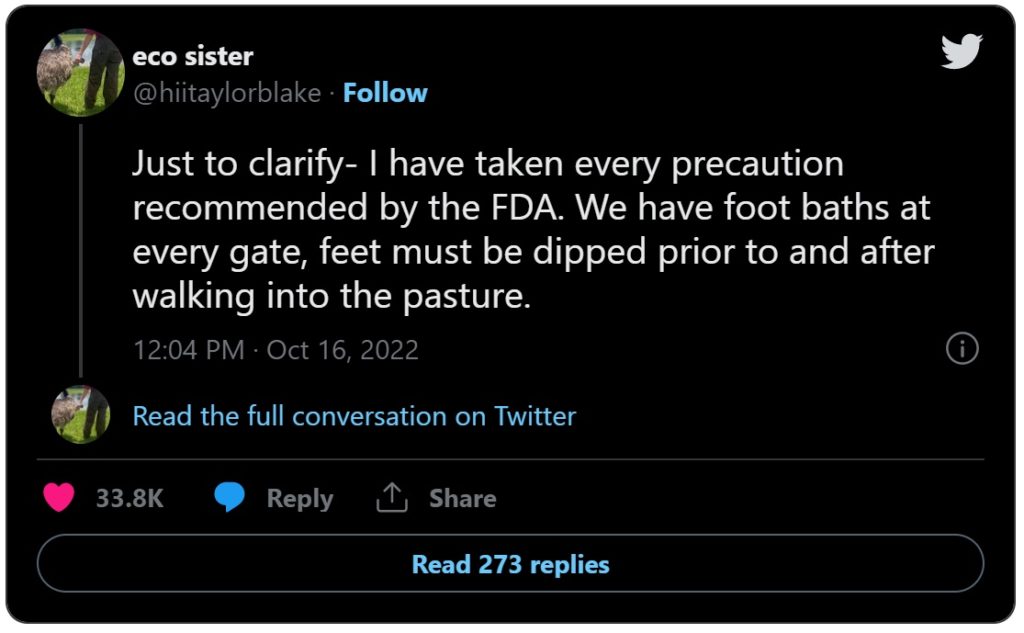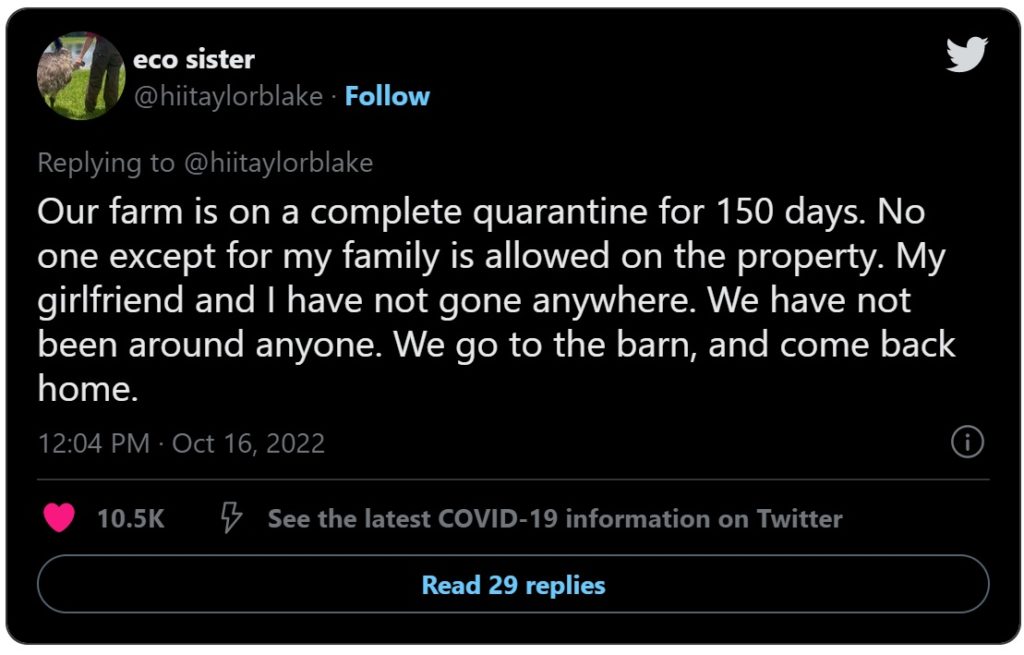 It's safe to say that the social media world will be torn if news comes out at anytime that Emmanuel the Emu is dead from his battle with bird flu. The good thing is as of right now his owner seems confident that he will make it through this scary ordeal. RIP to all those other birds that passed away.