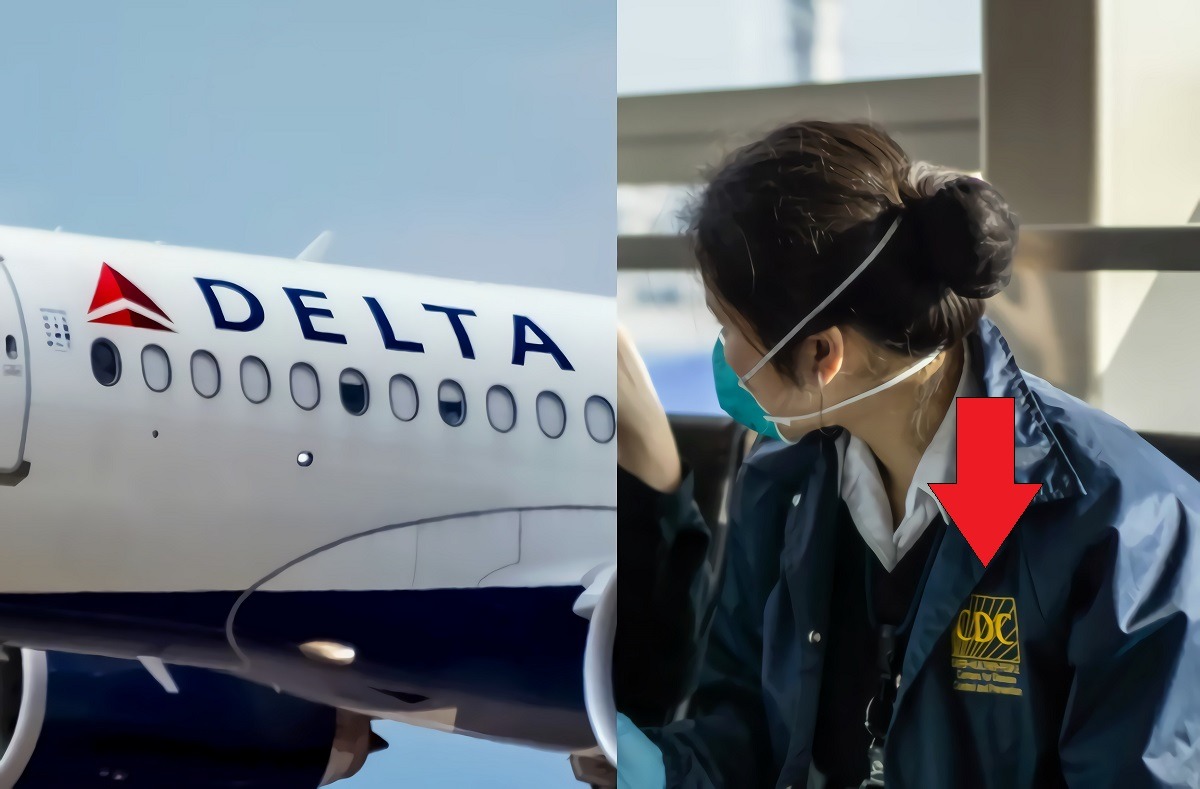 As the COVID-19 pandemic continues many sketchy things continue to happen that make people question the motives of the CDC and politicians. It started with the CDC telling people that if they got vaccinated they couldn't spread or catch COVID, both of which turned out to be lies that ultimately put more money in Moderna and Pfizer's pockets. It continued with vaccine mandates that clearly don't work in terms of mitigating spread of COVID, but again puts more money in vaccine makers' pockets. Now another strange occurrence has happened that once again has conspiracy theorists believing that Politicians and CDC make COVID guidelines based on profit instead of health.
Did Delta CEO Ed Bastian Make CDC Cut Recommended Isolation Period for People with COVID-19 to Boost Profit?
Recently it was announced that CDC shortened the recommended isolation time for people with COVID-19 from 10 days to 5 if they don't have symptoms. According to their official statement the decision was based on data that allegedly showed people with COVID-19 are most infectious two days before, and three days after symptoms develop. Ironically, this would be another detail that makes COVID similar to other viruses like the common cold.
However, conspiracy theorists believe that there is an ulterior motive behind CDC's updated guidance. They believe Delta CEO Ed Bastian is the reason CDC cut the recommended isolation period for people with COVID-19. Essentially the conspiracy theory is that CDC cut the isolation period to boost profit for businesses like Delta Airlines, but not for health reasons.
Here's the timeline of events supporting the Delta Airlines CEO Ed Bastian CDC Recommended Isolation Time Conspiracy Theory.
Delta Airlines CEO Ed Bastian sent a Letter to CDC Director Rochelle Walensky Asking for 5 Day Isolation Period
On December 21, Delta CEO Ed Bastian sent Rochelle Walensky a long letter explaining why she should consider cutting the CDC's recommended isolation period for people with COVID-19 to 5 days. His reasoning was that it would help Delta Airlines avoid cancelling flights of customers since they would have more workers on hand at all times with a shorter isolation period. In layman terms it would help Delta Airlines increase profits, and mitigate monetary loss.
Take a look at this letter.
Five days after Delta CEO's request to Rochelle Walensky the CDC cuts the recommendation isolation period for people infected with COVID-19 to 5 days if they are asymptomatic. Coincidence or connected?
Here was CDC's official press release regarding the change.
Social Media Reacts to CDC Cutting Recommended Isolation Period to 5 Days After Delta Airlines CEO Ed Bastian's Letter to Rochelle Walensky
On social media the conspiracy theory behind Delta Airlines CEO Ed Bastian being the reason CDC cut their recommended isolation period to 5 days caught major steam. Many prominent public figures reacted by expressing how sketchy the situation was. They think this decision was motivated by profit, and not the public's health.
This could be the first time since the pandemic began that there is COVID related conspiracy theory that both anti-vaxxers and pro-vaxxers agree on. CDC coming to a decision to cut the isolation period in half only a few days after Delta Airline's CEO complained to them is beyond sketchy, and makes you wonder about CDC's true motives throughout this pandemic.
Does CDC value corporate money over public health?
Authors: JordanThrilla Staff