In the world of video games nothing can get more intense than the rush you get while playing virtual reality games. These type of games immerse people by making them part of the action, which can also make them dangerous and fun to watch at the same time. A perfect example is recent TikTok video from TikToker 'cfndann'.
Video of TikToker Cfndann's Uncle Boxing in Virtual Reality Game By Using Mortal Kombat Moves Goes Viral
With the Christmas holiday just passing many people are enjoying their new gifts. TikToker 'cfndann' bought his uncle a virtual reality boxing game for Christmas, and he was enjoying it very much. Not only does it provide a good workout for him, he gets to release all the pent up competitive energy inside him. The result was one of the most hilarious TikTok videos this year.
In the TikTok video that has now been seen millions of the times TikToker cfndann's uncle is boxing in virtual reality then starts doing Mortal Kombat moves. Most people know that kicking is not allowed in boxing, so it's not clear what happened in the VR game when cfndann's uncle started doing those Mortal Kombat sweep kicks. It's safe to see he was probably losing if he had to resort to that.
This guy Mortal Kombat sweep kicked his slides off.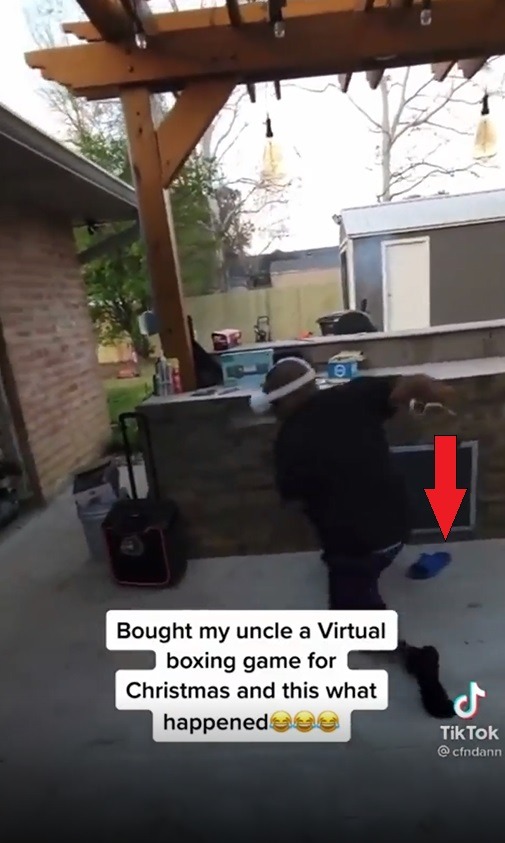 It's safe to say cfndann's uncle was not born to be a boxer. However, he might have a future in kickboxing or martial arts. It's a bit impressive that he pulled off those moves while wearing slides. It's surprising that he didn't hit anybody by mistake, but they were doing a good job staying out of harms way.
Authors: JordanThrilla Staff