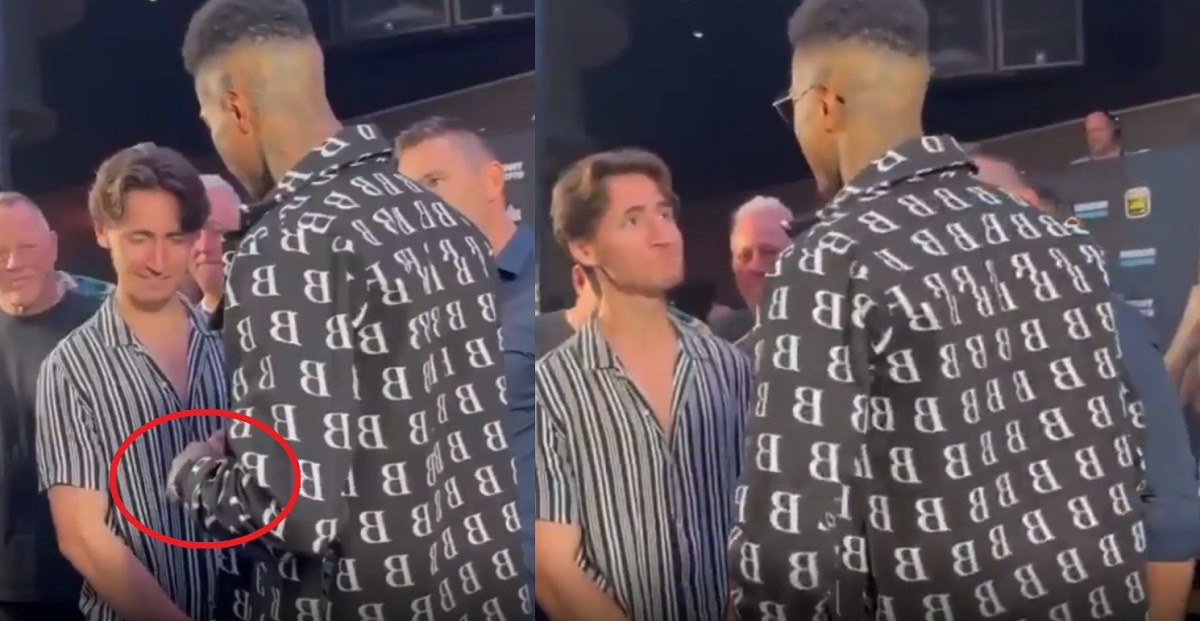 We all know Blueface is one of the craziest rappers of all time, and he's taking that craziness into the ring. On July 23, Blueface will fight TikToker Kane Trujillo in a bare-knuckle match he basically has to win. When they had their first faceoff recently Blueface punks out Kane Trujillo with a real boss move that left him shook.
As they were staring each other down Blueface screamed in his face, which made Kane Trujillo make a joke about his breath. That was a big mistake, because in response Blueface stole Kane Trujillo's sunglasses and walked off like he owned them. Kane Trujillo was so shook he didn't say anything.
Vital Stats of Blueface and Kane Trujillo
Blueface is 6'3″ and Kane Trujillo is 5'10". This gives Blueface a 5 inch height advantage over him, but in fist fights height can actually be a disadvantage.
Blueface is 24 years old, while Kane Trujillo is 21. This puts a 3 year age difference between them.
Blueface weighs 145 pounds, while Kane Trujillo weighs 155lbs. This gives Kane Trujillo a 10lbs weight advantage despite being 5 inches shorter.
In terms of fight experience Blueface boxed YK Osiris and won, while Kane Trujillo has no known fight experience.
Most people are worried about Kane Trujillo getting hurt in this bare-knuckle fight against Blueface, but in reality this is a dangerous match for both superstars. If you've watched bare-knuckle fights in the past you know that most fighters take serious and sometimes permanent damage to their faces. Both these guys are brave for doing this.
Author: JordanThrilla Staff