Glorilla has been living the life ever since her 'FNF' song with Hitkidd went viral. Currently the song has over 13 million views on YouTube, not to speak of the massive streaming numbers she's doing on other music platforms. Her song is the epitome of what an underground hit means. With her newfound success and fame it looks like Glorilla fixed her teeth.
Glorilla's New Fake Teeth Go Viral
Recently Glorilla's new teeth went viral on social media after she posted of picture of herself smiling. She was beautiful woman before those veneers were put in, but let's be honest her grill used to be a bit messed. Being the confident woman she was it didn't seem like she was ashamed of her not so perfect teeth, but apparently she was since she got them fixed. Take a look at Glorilla's veneers, and how her teeth looked before.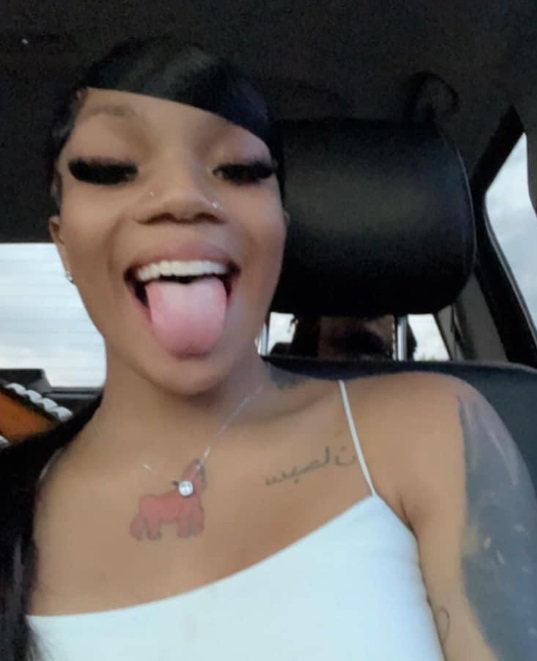 This is what Glorilla's teeth look like before she had the dental work done.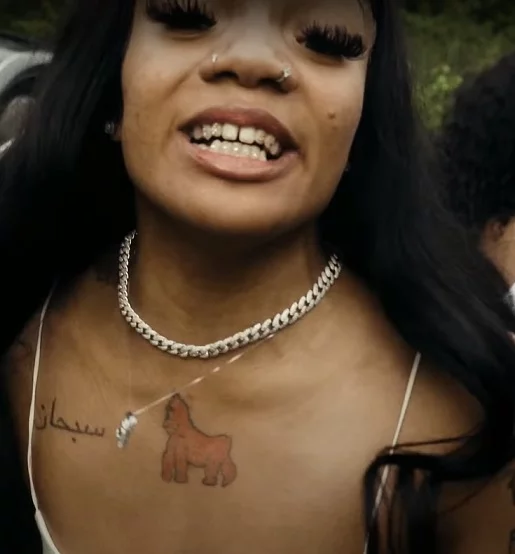 Here is Glorilla's new teeth and old teeth compared side by side. There is a drastic difference.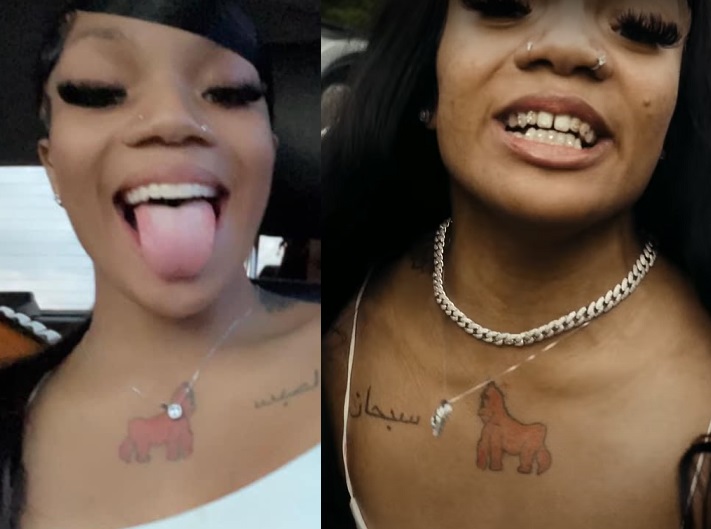 For a rapper how their teeth look isn't really important when it comes to success, but it definitely could help their marketability especially in terms of a female rapper where looks are more important. In addition teeth are definitely one of the first things people notice, so having them looking perfect could be a major confidence booster.
Glorilla's new teeth look beautiful and she looks extremely happy about them, so congrats to her.