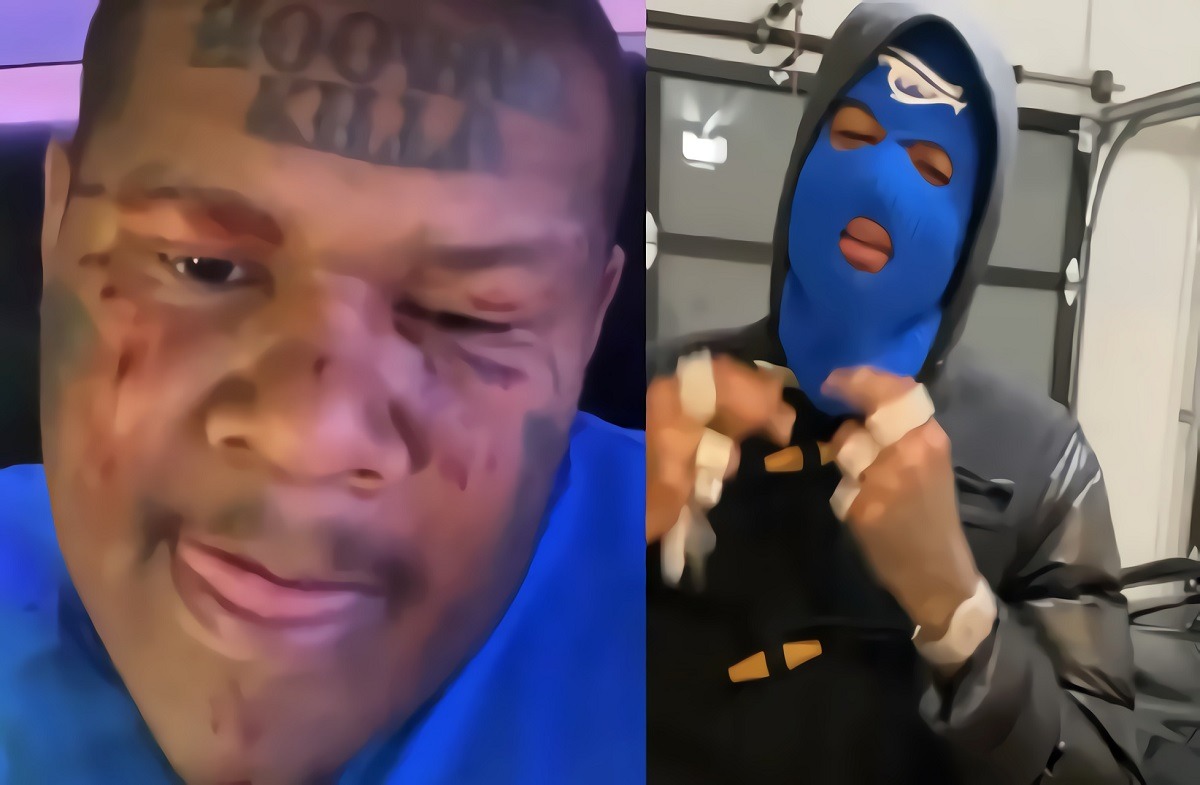 Gang life is no joke, and once you're affiliated with one group it's a decision that affects your past, present, and future. Many people see some rappers seemingly switching gangs every few years, but in the real world claiming the wrong set can lead to dangerous consequences. These facts have led to a Crip Mac video going viral, and the story started way before today.
Why Did Crip Mac Get Jumped DP'd on Video?
According to reports internet detectives found old posts on Facebook that allegedly showed Crip Mac repping another set. As result Crip Mac got DP'd jumped badly, and posted the aftermath of his deadly altercation on social media to let fans know he survived. In the Crip Mac video he is seen leaking vital red fluid with many cuts all over his face, and a swollen shut eye.
In the footage Crip Mac says "Real Crips going to get DP'd". DP'd is just a slang term that means you got owned real badly. Take a look.
Blueface Reacts to Crip Mac Getting Jumped on Video with Bold Message
Blueface's reaction to Crip Mac getting DP'd jumped in his own hood was a bit surprising to some people. In a series of tweets Blueface confirmed why Crip Mac got beat up on video. In one post Blueface says, "You not a n**** over there punk put in more hours". In another post he says, "He hasn't been keeping it 55th street with us smh". Essentially Blueface seems to be saying Crip Mac isn't a legit gang member, and paid the price.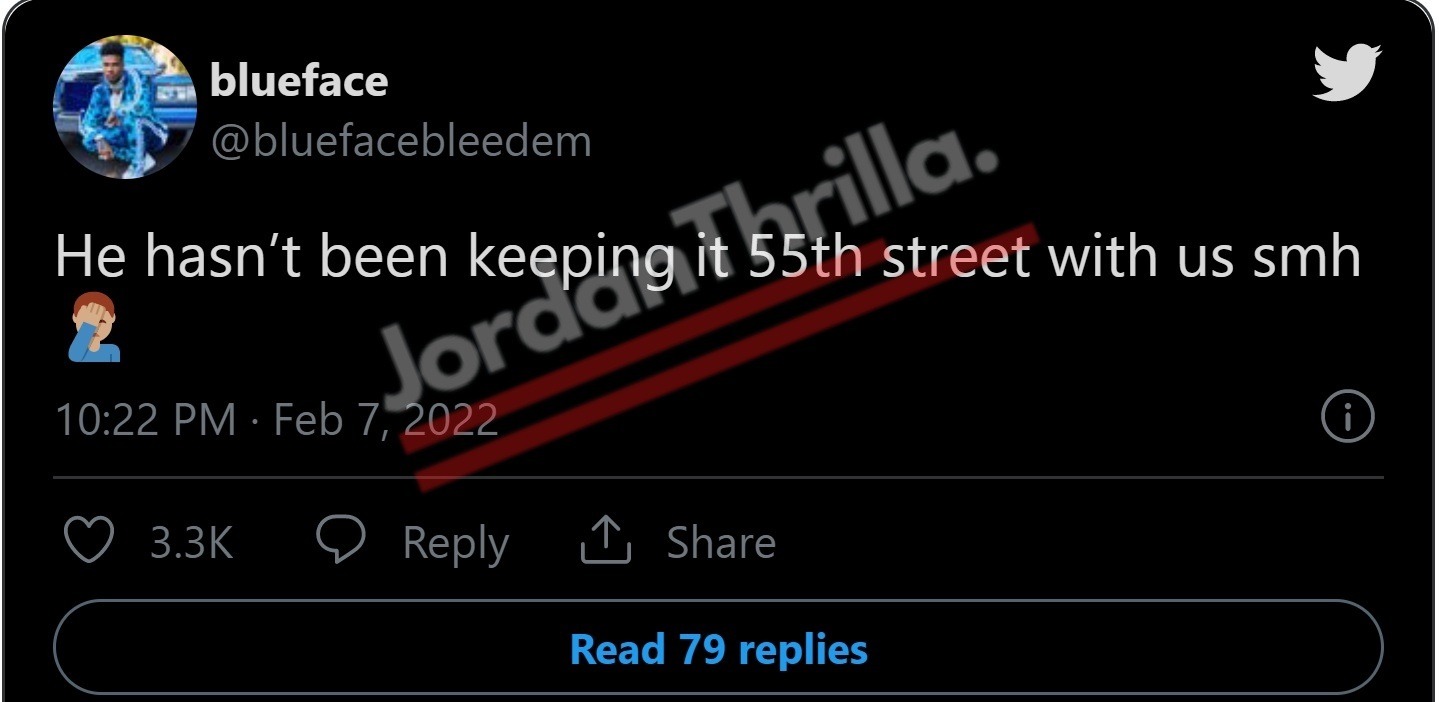 Was Crip Mac Claiming a Different Gang on Facebook?
All things considered the Crip Mac video could have ended up a lot worse, so he should lucky to have just some cuts and bruises. It also seems like he's taking the beating in stride, and pushing forward with positivity. What's strange is that he hasn't denied the evidence that allegedly showing him claiming a different gang, so it must have some merit.