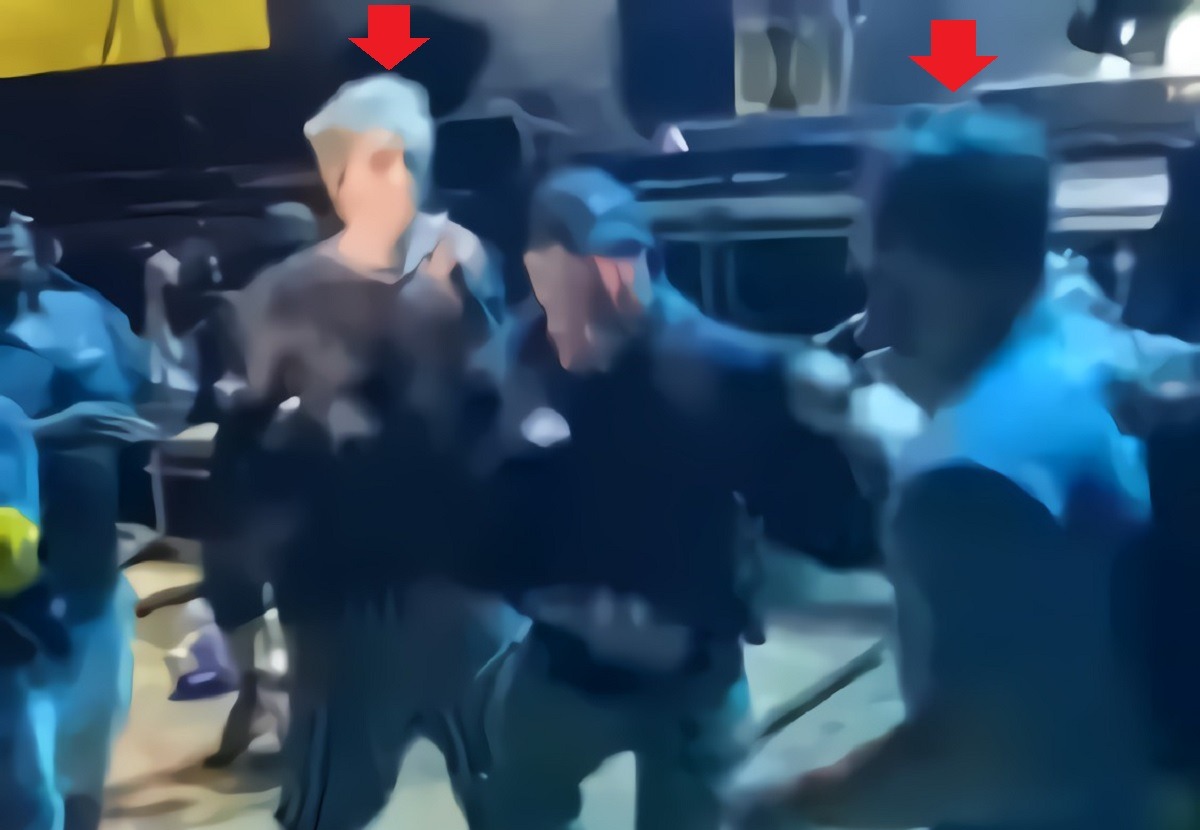 Louisville Kentucky has seen a lot of drama go down at this years Louder Than Life 2021 festival. It's known as the largest Rock festival in America, so it's not surprising that things always happen. There were reports of a fan who dead at Louder Than life 2021 after an overdose, then an incident happened while Machine Gun Kelly was performing.
Machine Gun Kelly Sucker Punches Fan in Face on Stage at Louder than Life 2021 Festival
The very eventful and disastrously performance for Megan Fox's beau started with the Louder than Life 2021 crowd booing Machine Gun Kelly for most of his set. Things got tense when a man jumped on stage to fight Machine Gun Kelly. Once security sprang into action all hell broke lose.
While people were holding the fan back, Machine Gun Kelly punched the man in the face when it seemed he wasn't able to defend himself. Many people believe it was a cheap shot from Machine Gun Kelly. At the moment it's not clear what led to the scuffle, but tempers were through the roof.
As you can see here Machine Gun Kelly waited until there were people holding the fan, then sneaks a punch from behind his security guard.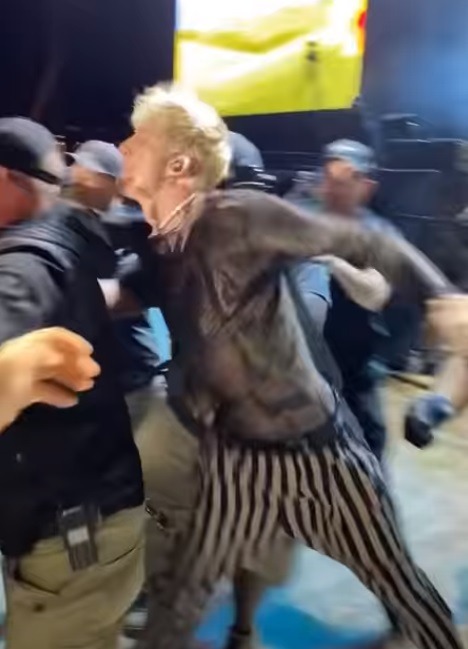 The Machine Gun Kelly fight at Louder than Life 2021 would be the second time in the past few weeks that he got in an altercation during an event. The last time Conor McGregor threw water at him, and then tried to punch him in the face.
Author: JordanThrilla Staff