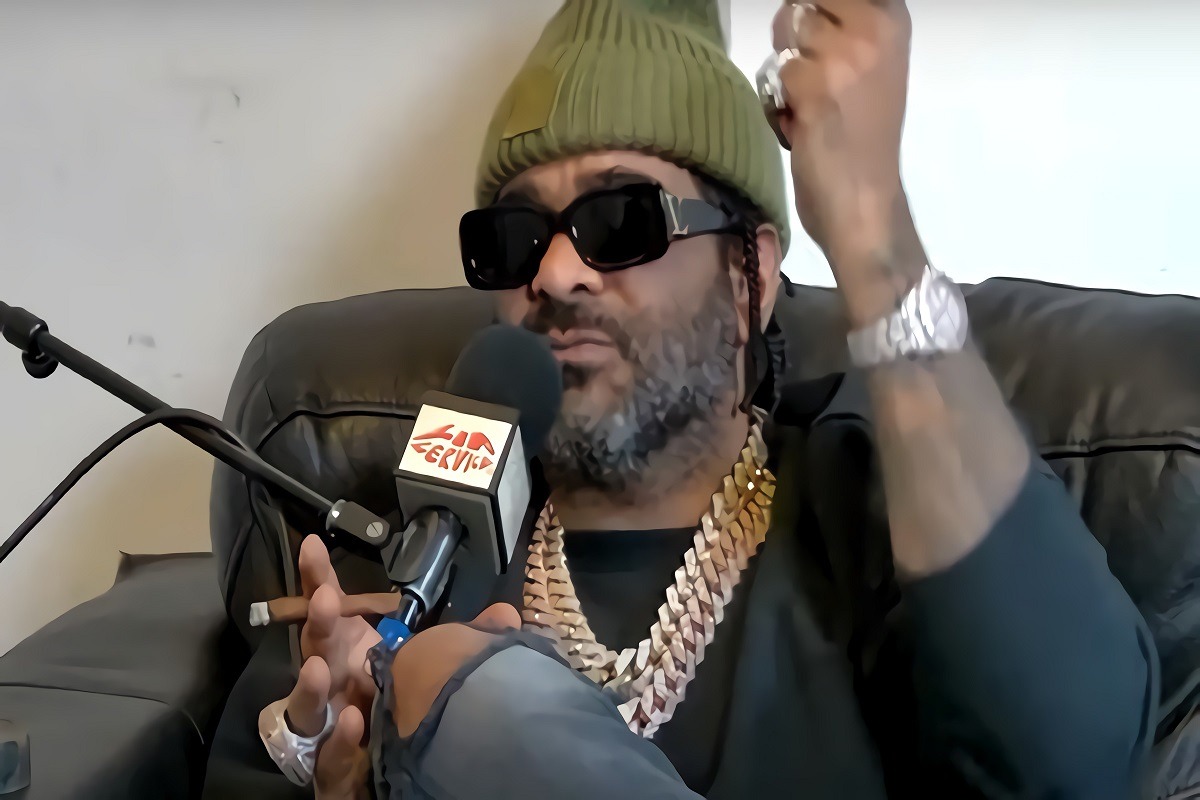 Jim Jones has said many crazy things during his career whether it was through his music or during an interview. However, nothing is quite as strange as what he revealed during a recent episode of Angela Yee's 'Lip Service' Podcast. His story has left social media worried about if Jim Jones realize what happened could be considered incest and sexual abuse.
Was Jim Jones Sexually Abused in Incest Relationship With His Mom Nancy Jones? Jim Jones Tongue Kissing His Mom Story Shocks Social Media
When discussing how he learned to make love to women, Jim Jones revealed his mom Nancy Jones taught him everything. For most parents that would involve a conversation with their kids about how to avoid STDs and unexpected pregnancies. However, in his story things went a bit further, and much more intimate than a parent should be with their child.
According to his story Jim Jones was tongue kissing his mom Nancy Jones as a child in an effort to learn how to kiss women. Angela Yee was a bit confused at first, so Jim Jones reiterated that he was indeed talking about putting his tongue in his mother's mouth.
Reactions on social media were mostly conveying how nasty the story is, and people discussing how in their opinion Jim Jones was sexually abused by his mom, and he doesn't even realize it.
It's tough to argue with people who believe Jim Jones was is an incest relationship with his mom in terms of tongue kissing.
Skip to the 31 minute mark of the video below.

Jim Jones responded to the tense reactions by explaining that his mom had him when she was 16, so she was still very young herself. For him that's an excuse for her unorthodox ways of teaching him how to kiss. However, to most people that still doesn't seem to excuse a mother tongue kissing her child.
At the end of the day if Jim Jones tongue kissed his mom and they see no problem with that, then all power to them. However, that's even stranger than what Kodak Black did with his mom.
This was another case of some things are better left unsaid.
Authors: JordanThrilla Staff