Sad news shook the hip-hop world today when it was announced that DTE Trouble is dead after being shot in Atlanta Georgia. Unconfirmed reports say he was sitting inside his car when an assailant opened fired on him. Many hip-hop murder cases go unsolved, but it seems police are doing their due diligence to solve this murder quickly. Now police believe they may have identified the man who killed DTE Trouble Trouble.
Who is Jamichael Jones? Man Who Possibly Killed DTE Trouble Identified by Police
Police have released a photo of man named Jamichael Jones who possibly killed DTE Trouble, or knows something about who did. The 33 year old Jamichael Jones is heavy set man with a robust beard. At the moment Atlanta police have warrants for his arrest, but they are still searching for him. No details on how they connected him to the murder have been revealed. Take a look at the man accused murdering DTE Trouble.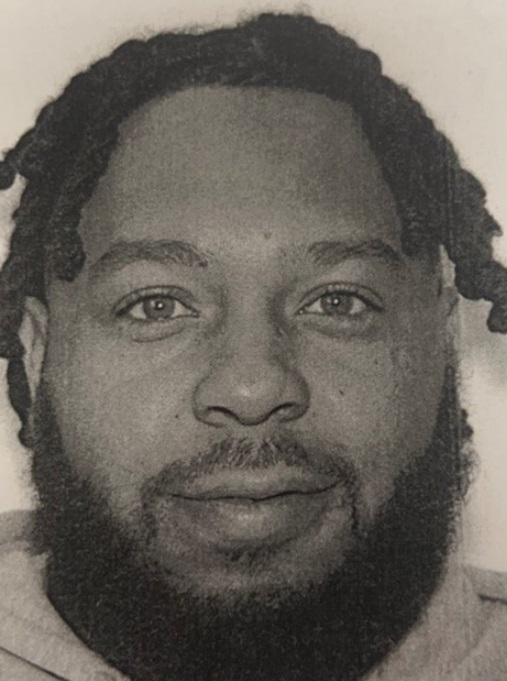 Rappers React to DTE Trouble 'Skoob' Dead
DTE Trouble 'Skoob' had a legendary presence in the Hip-hop world. He was one of those guys who was always giving back to his community, and tried keeping the peace between rappers when they were beefing. Naturally his passing has had a profound affect on many rappers. Take a look at some rappers' reactions to DTE Trouble's murder.
Alexis Skyy reacted to DTE Trouble's death writing "I'm so sorry this happened to you Skoob, you didn't deserve this I'm praying for your kids and family".
Meek Mill reacted to DTE Trouble dead by saying "And I woke up to rip trouble… Everybody texting be careful! Smh rip fam!!".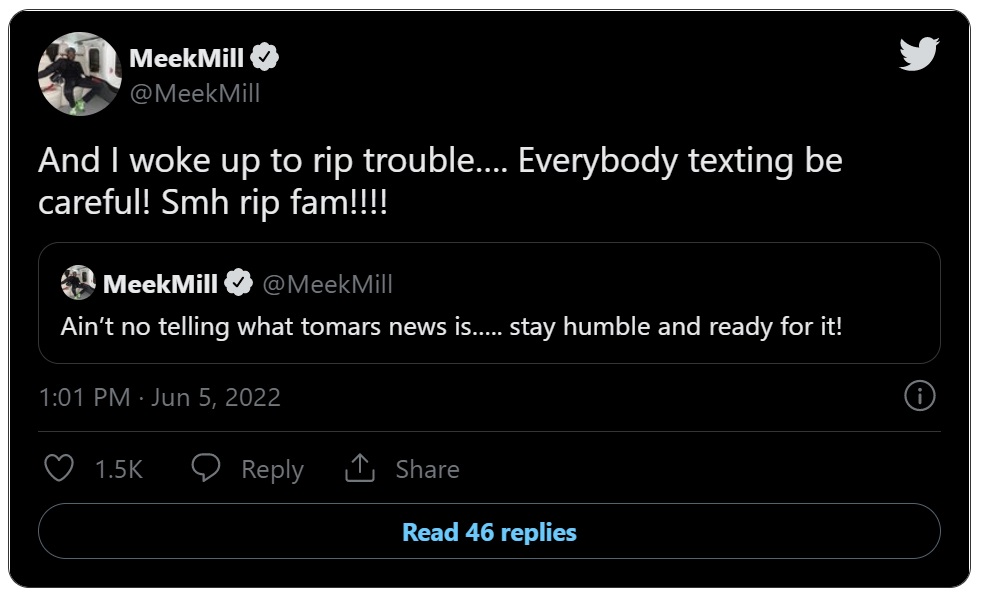 Guccie Mane reacted to DTE Trouble's murder saying "R.I.P. Trouble".
Similar to Gucci Mane, T.I. reacted to DTE Trouble's death saying "R.I.P. Trouble".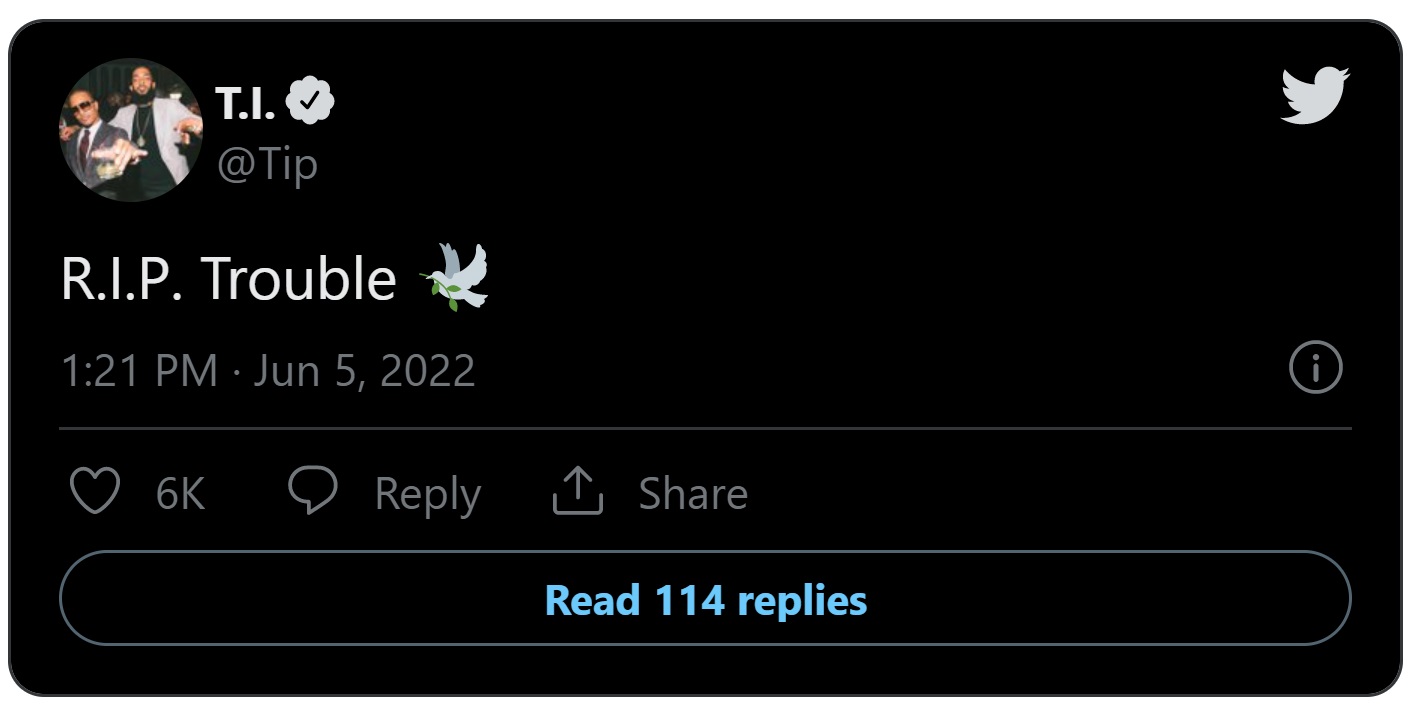 With police identifying Jamichael Jones as the suspect in DTE Trouble's murder the big question people are wondering now is was he hired by someone?
Was Jamichael Jones someone that was directly beefing with DTE Trouble, a hired hitman, or is law enforcement focusing on the wrong suspect? Hopefully police figure out the truth, and justice is served. Stay tuned for updates after the official police report comes out.