Today is the sad day where Takeoff will be laid to rest after a funeral service at State Farm Arena. In a viral tweet from their company account they wrote, "Today we honor Kirsnick Khari Ball". Nationwide the phrase "Long Live Takeoff" began to trend as emotions poured out from devastated fans. Pictures and videos surfaced from the area around the event, which conveyed how impactful this tragic situation has been.
Gun Violence Protesters Show Up at Migos Takeoff's Funeral as His Hearse Motorcade Rides Through Atlanta
The Takeoff shooting situation has once again raised awareness around the issue of gun control in this country. On the day of his death many prominent celebrities in the Hip-hop and RnB community called for reform. The mission to spread awareness continued as gun violence protesters showed up at Takeoff's funeral wearing shirts with his picture on them to further promote the message for positive change. The protesters lined the streets as the motorcade with Migos Takeoff's coffin rode through Atlanta like the president of the United States. His importance to community in that area is seen now more than ever.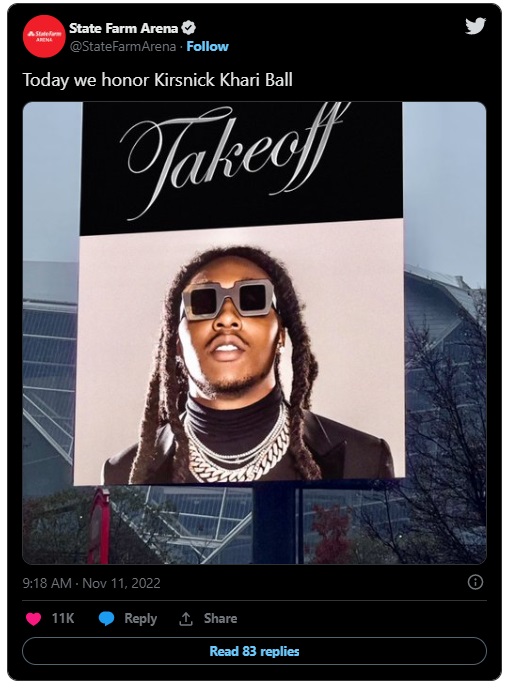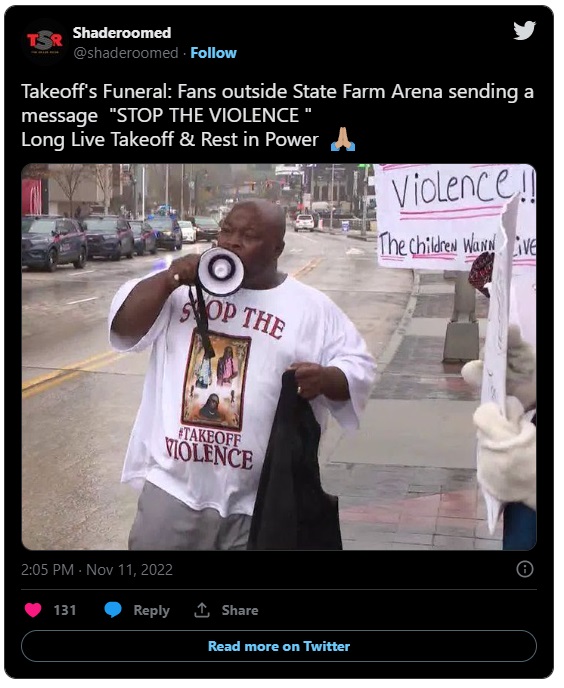 _
_
The details on why Takeoff was shot dead are still developing, but no matter what the investigation uncovers the pain felt by this loss remains the same. Prayers up for his family, friends, fans, and anyone who was close to him.
Hopefully the abnormal amount of shooting deaths in the hip-hop scene will trend downward from this point on. Peace, love, and unity is all that's needed.