Did you ever think you would see a Cardi B fight Lacey Evans? That's what happened when a Cardi B vs Lacey Evans verbal fight took place on Twitter.
It all started with Cardi B criticizing Vince McMahon, which led to WWE wrestler Lacey Evans clowning Cardi B about Nicki Minaj giving her a black eye. Cardi B turned things racial saying that a white woman doesn't scare her. This led Lacey Evans mocking her again and threatening to beat up Cardi B to her own music.
Take a look at how it went down.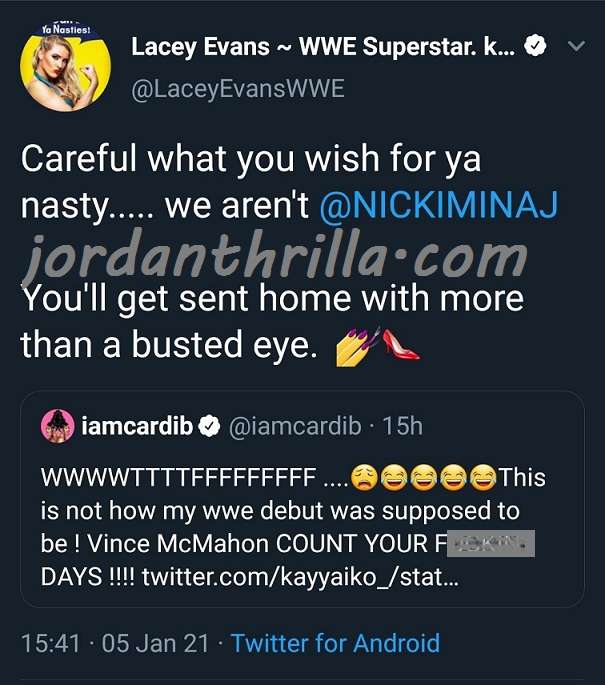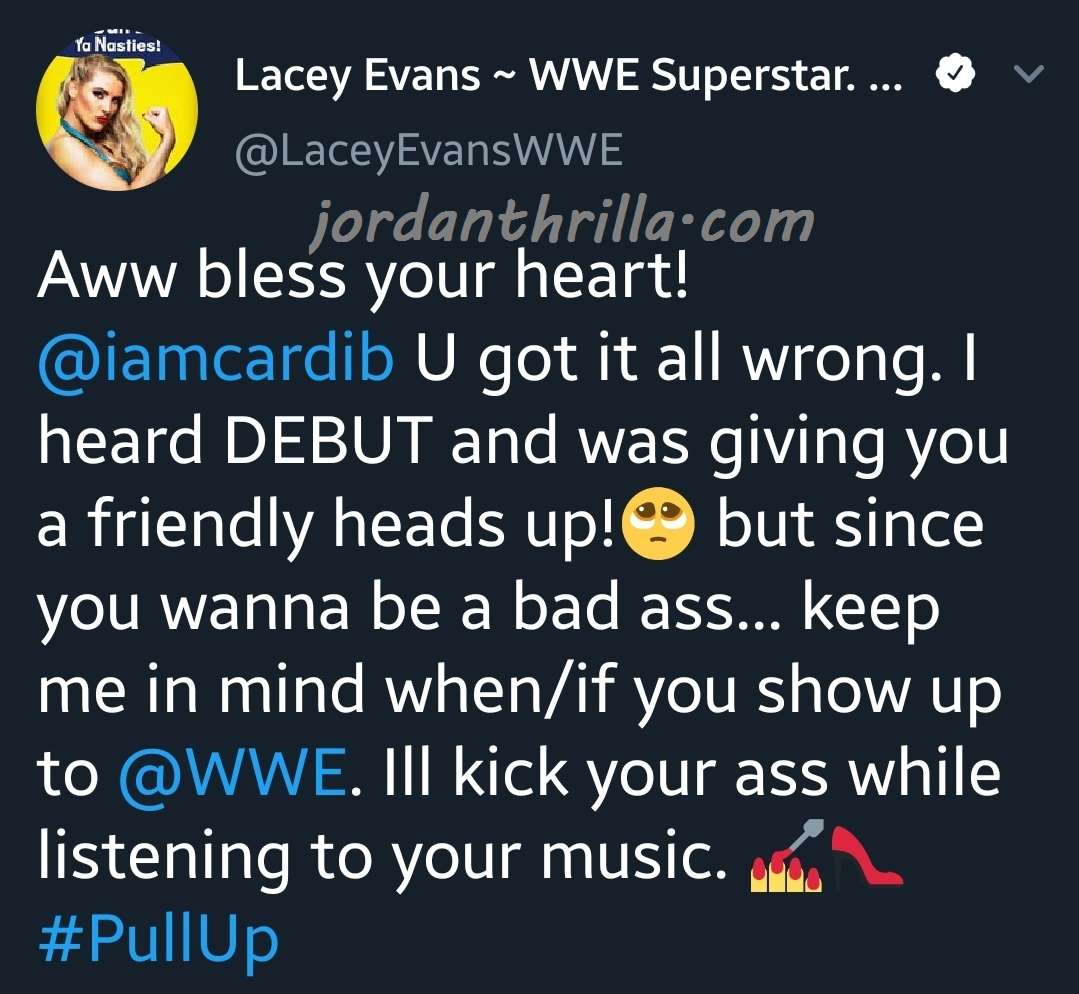 Like a boxing match is best you know the stats of these two superstar before their potential battle.
Lacey Evans' height is 5ft 8in and her weight is 132 lbs. Cardi B's height 5ft 3in and weighs 121 lbs. Despite Cardi B being drastically shorter Lacey Evans only has a 10 pound advantage over her, which could be attributed to how curvy she is.
Who would win a Cardi B vs Lacey Evans fight? It's really tough to say, which makes this protentional match that much more intriguing. Vince McMahon needs to make this happen ASAP.
Author: JordanThrilla